The 10 Best New Music Releases From the First Week of July: Chance the Rapper, Skepta, 21 Savage & More
New cuts from Toro Y Moi, Chance The Rapper, 21 Savage, Skepta, and more.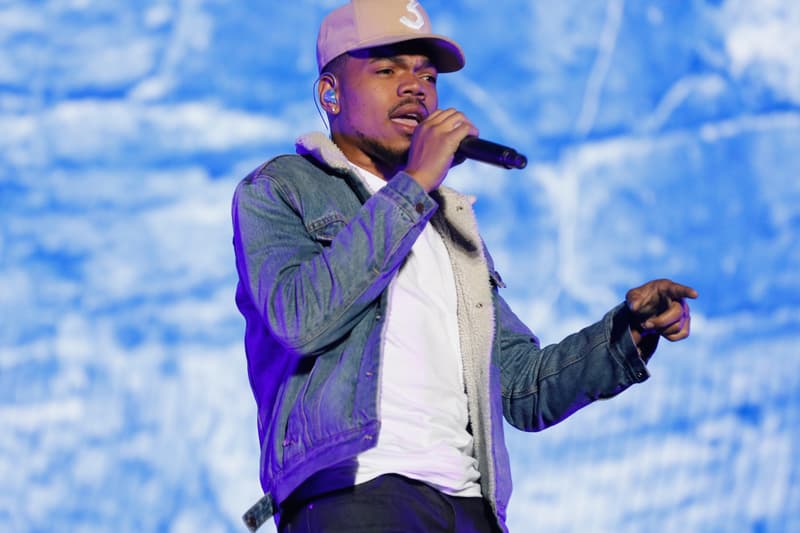 As the first week of July comes to end, we look back at one of the biggest weeks in music this year, much thanks to the return of JAY-Z with the release of his highly-buzzed thirteenth studio album, 4:44. While Hov's latest effort dominated much of the music headlines, there was still a plethora of stellar releases throughout the week ranging from singles, loosies, albums and mixtapes. We've compiled the ten best drops from the week and have them listed below in no particular order. Enjoy.
Skepta – "Hypocrisy"
Skepta has been pretty busy outside the music world with the launch of his new clothing line Mains. With that said, Skepta delivered fans a little treat after a slight hiatus from music with this new hard-hitting grime banger, "Hypocrisy." Take a listen below and never doubt the man.
BADBADNOTGOOD's Matthew Tavares & Ben Stevenson – "Honey Cola"
Toronto artist Ben Stevenson joined forces with BBNG's own Matthew Tavares for "Honey Cola" after the two began working on the song in LA quite sometime ago but managed to reconnect and finish it in Toronto in the winter of 2016. Needless to say, we're glad this track eventually happened. Check it out below.
A$AP Twelvyy – "Strapped"
Rocky and Ferg aren't the only A$AP Mob members planning to flood 2017 with new sounds. Having spent several years making a strong impression with a series of slappers, A$AP Twelvyy is finally on his way to dropping his very first LP as a soloist. The first single from his upcoming album called "Strapped" definitely sets the stage for what may be the revival of New York City hip-hop.
Toro Y Moi – Boo Boo (Album Stream)
Toro Y Moi dropped off his fifth studio album Boo Boo this week, a 12-track opus that's a breath of fresh air for those looking to unwind to the summer months ahead – this is your perfect soundtrack.
Young Thug – "Guadalajara"
Fresh off the release of Beautiful Thugger Girls, Young Thug has wasted no time with the new material, dropping yet another loosie for the fans called "Guadalajara." Produced by DJ Carnage, the song without a doubt slaps, which leads us to wonder, why was this not on the album? Check it out below.
San Holo & James Vincent McMorrow – "The Future"
San Holo will be a name you'll be hearing more frequently in 2017. This after the release of his huge hit "Light," which has garnered over 61 million streams on Spotify, the singer upped his ante by teaming up with acclaimed singer-songwriter James Vincent McMorrow on his this new single called "The Future." Don't be surprised if this one breaks his previous Spotify record, listen below.
21 Savage – Issa Album (Album Stream)
After taking the hip-hop game by storm over the past few years, 21 Savage has finally dropped his debut full-length studio album, ISSA Album. With the 14-track LP featuring production from arguably the best producers in the game today — Metro Boomin, Southside, DJ Mustard, Zaytoven and Pierre Bourne — you know this 21 project is going to be special. Stream below.
Chance The Rapper Performs Stevie Wonder Cover on NPR's Tiny Desk
After being named one of the most influential people on the internet by TIME, Chance the Rapper lived up to the affirmation by performing what may be the best NPR Tiny Desk concert ever. On top of it, Chance even performed a Stevie Wonder cover. Listen and watch below.
Ghostemane & Nedarb Capture – DAEMON III (Mixtape)
When it comes to the ever-evolving SoundCloud underground, Ghostemane has emerged as one of the scene's most talented rappers. Now, following last month's Clams Casino-produced "Kali Yuga" record for the Adult Swim summer singles series, Ghostemane links up with California dot connector and producer Nedarb Nagrom for his latest project. Serving up six new tracks, Ghostemane and Nedarb deliver the DÆMON III EP. Stream below.
JAY-Z – 4:44 (Album Stream)
After running mysterious promotional advertisements throughout the world, JAY-Z finally released his highly-anticipated comeback album, 4:44 earlier this week. The album went platinum in just five days and you can see for yourself why by streaming below.
Be sure to check out our previous music roundups for the best drops of weeks past.