Trolli Creates $2,677 USD Life-Sized Signature James Harden Sneakers to Celebrate His MVP Win
Limited to three pairs only.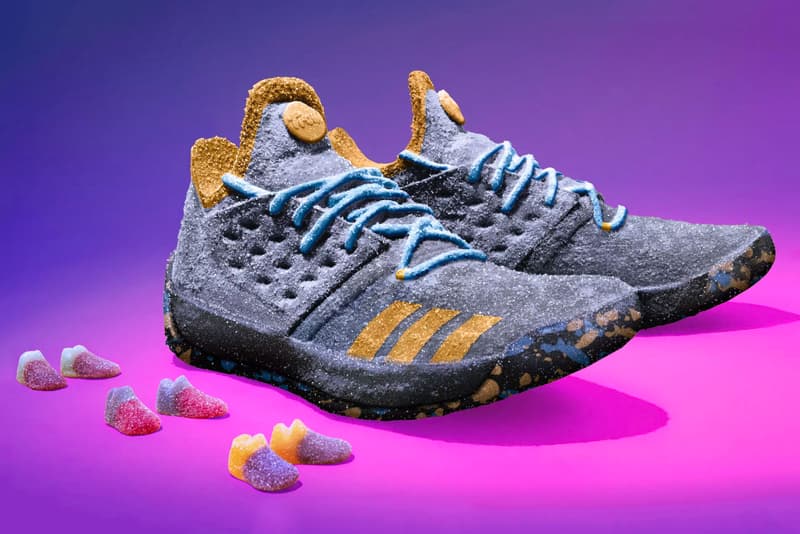 Fresh off his MVP win for the 2017-18 NBA season, confectionery connoisseur Trolli has once agin created life-sized versions of James Harden's adidas Harden Vol. 2 signature sneakers in celebration.
Taking on the "MVP" colorway that was shorty introduced after Harden's win, the candy sneaker features raspberry, lemon, strawberry and blackberry-flavored pieces. Aptly named Trolli's "Most Valuable Candy," the life-sized adidas Harden Vol. 2 sneaker will be limited to three pairs only and available to purchase exclusively on Amazon this Friday, June 29 for $2,677 USD each, with all proceeds going to Harden's charity 3 The Harden Way. The specific$2,677 USD price tag represents Harden's total points earned during the 2017-18 season. Take a lot at the edible collectable sneaker above.
James Harden beat out both LeBron James and Anthony Davis this year, making it his first MVP award.