Trent Reznor Claims Kanye West & The Weeknd "Ripped Off" Nine Inch Nails' Stage Production
"I'll say without any hesitation. And they know."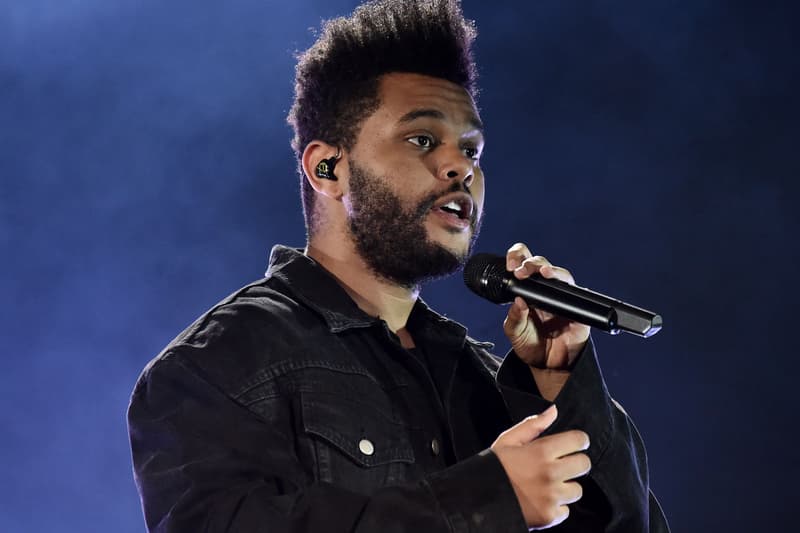 Nine Inch Nails' Trent Reznor has accused Kanye West and The Weeknd of ripping the band's live concerts. In an interview with BBC Radio 6 Music, the NIN mastermind shared how he thought 'Ye and Abel both "ripped off" NIN's tour production.
"I remember us watching a string of bands on Coachella from the comfort of our couch," he said. "Every band has a video playing behind them. And every band is synced up with a convenient, polite lighting package, you know? And I saw Kanye West blatantly rip off—and the Weeknd rip off—our tours production-wise, which I'll say without any hesitation. And they know."
Reznor said that the band then decided to abandon the technologically-immersive approach and go for a more simple set up in stage production for their upcoming tours.
"When I think back to the Cure, when I saw them for the first time in the mid-'80s—or the Jesus and Mary Chain when we opened for them—and all I remember of that was smoke, maybe a color, a little bit of someone's hair, and real, real loud guitars," Reznor said. "That's exciting and I don't see that happening much. So we kind of went the opposite of the arms race we had been in of immersive, technological-based production. It's music being played somewhat sloppily with an element of danger and uncertainty and unpredictability."
NIN and West have both worked with production designer Martin Phillips on shows, as pointed out by Pitchfork. Also, the set designers behind The Weeknd's 'Starboy: Legend of the Fall Tour' has revealed in an interview with Billboard that NIN was an inspiration.
"We've always called [the Weeknd's] aesthetic the Nine Inch Nails of R&B," they shared. "His music has so many dynamics and the visuals and lighting have to reflect that. But, it still has to be simple." Routhier said, "I have always looked up to and respected Roy Bennett. His lighting designs for Nine Inch Nails and Prince have inspired me since I was in college."
Watch Reznor's speaking on the situation below. Watch the full interview when it airs on June 27, Wednesday.
Did @kanyewest and @theweeknd "blatantly" rip off @nineinchnails' live show?

Weds, Noon BST: Nine Inch Nails' @trent_reznor and Atticus Ross spend some time chatting to @laurenlaverne.

?? Listen worldwide https://t.co/Dd2jiILcDV pic.twitter.com/S7ChPCAwPG

— BBC Radio 6 Music (@BBC6Music) June 26, 2018