Talib Kweli Accused of Sexual Harassment by Res
The accusation came about in a string of tweets.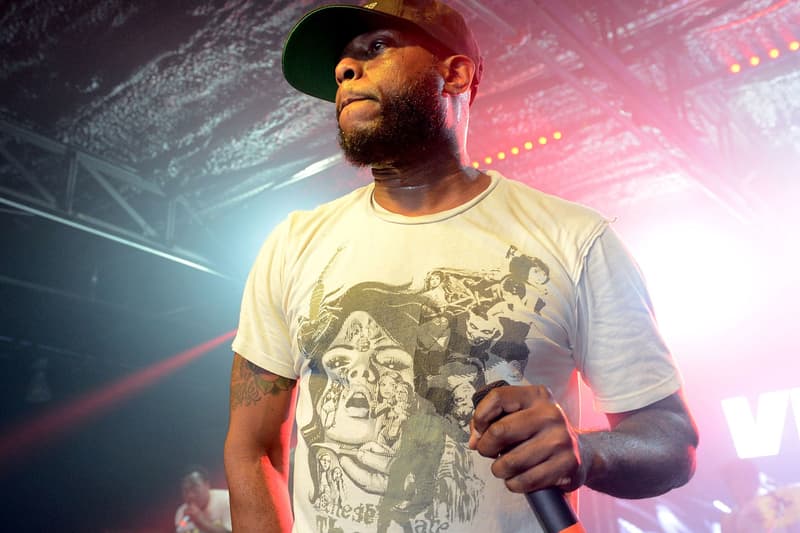 Brooklyn rapper Talib Kweli has been accused of of sexual harassment by one-time former label mate, Res. This after Kweli reportedly held her career "hostage" after she signed to his label and refused to kiss him during a work trip. Kweli has since denied all allegations, but was ousted on Twitter by his former artist on Monday morning through a series of tweets that range from Kweli holding her album and refusing to release it, to a screenshot of an alleged 2014 email that finds the Brooklyn rapper admitting to trying to kiss her.
I signed to Javotti, to release an album not to fight a lawsuit over music that is waiting to be released ,which u refused to accept.

— RES (@the1res) May 31, 2018
I tried to be humble but you letting a kiss that you didn't get @TalibKweli keep my career on hold and I dare you to say I'm not telling the truth you know Gmail https://t.co/02ohGszzCW wasn't you married then ?I'll wait

— RES (@the1res) June 1, 2018
We both have the email of you apologizing for making a pass at me @TalibKweli when we was on a trip to make music how is this in the contract why do I have to Kiss you to be out my contract

— RES (@the1res) June 1, 2018
Bottomline is that you create a very uncomfortable work environment from the groupies on the tour bus , to the affairs with our group member to the times you hit on me. Whether it was proven in court or not, you know what you did. You are trying to get money from me and its sad.

— RES (@the1res) June 2, 2018
Sense I'm such a liar can someone tell me how a man making a pass at you on a business trip I repeat business trip is cool this is why I put the email out ?with you apologizing for making a pass at me so at this point I'm done talking you are a creep,a devil and a liar Here pic.twitter.com/Tx49bfjCI1

— RES (@the1res) June 3, 2018
After the twitter storm, Kweli's response arrived through a screenshot of a court document that reveals an ongoing legal battle currently happening between the two. Kweli also stated that Res was terminated from his imprint Javotti Media in 2013 for "for disrespecting my employees and for failing to turn in an album I invested in." Pitchfork managed to obtain some of the court documents that detail what actually happened and it appears Kweli and Javotti Media sued Ballard in 2016 for copyright violation and breach of contract. Ballard eventually filed a counterclaim in 2016, stating that she provided Javotti Media with the album as requested, in addition to a countersuit that alleges she was sexually harassed by Kweli. The judge would ultimately dismiss Ballard's counterclaim, noting "the elements are not sufficiently pled."
In other related news, a Black Starr album might be happening this year.