Commonwealth Gets Eddie Huang to Model Ralph Lauren's CP-93 Collection
We also talk to Huang about his love for Ralph Lauren.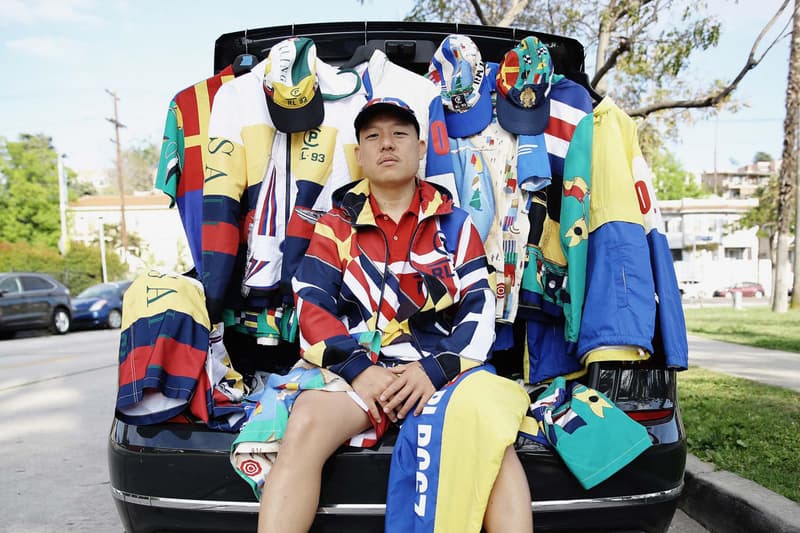 1 of 7
2 of 7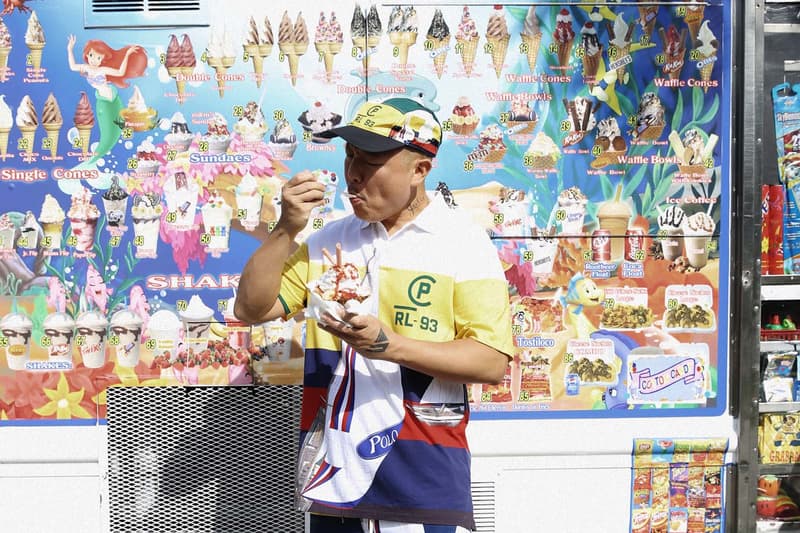 3 of 7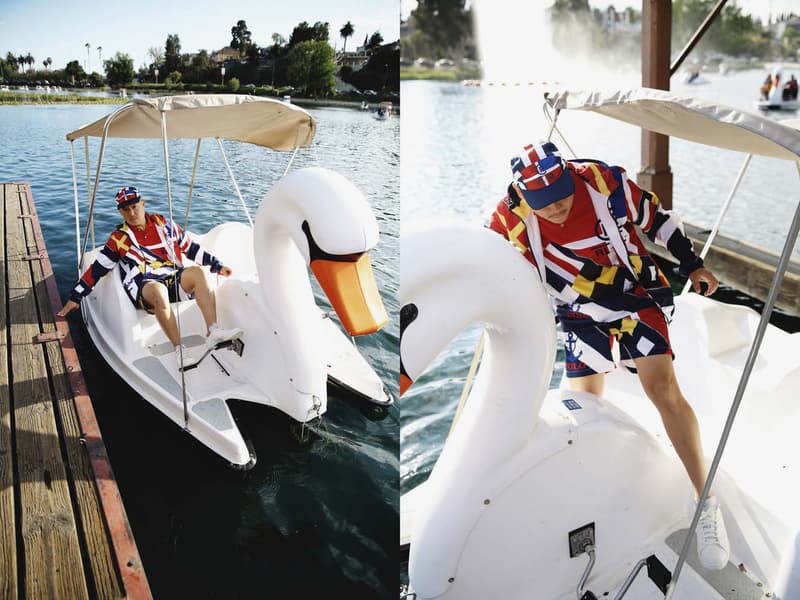 4 of 7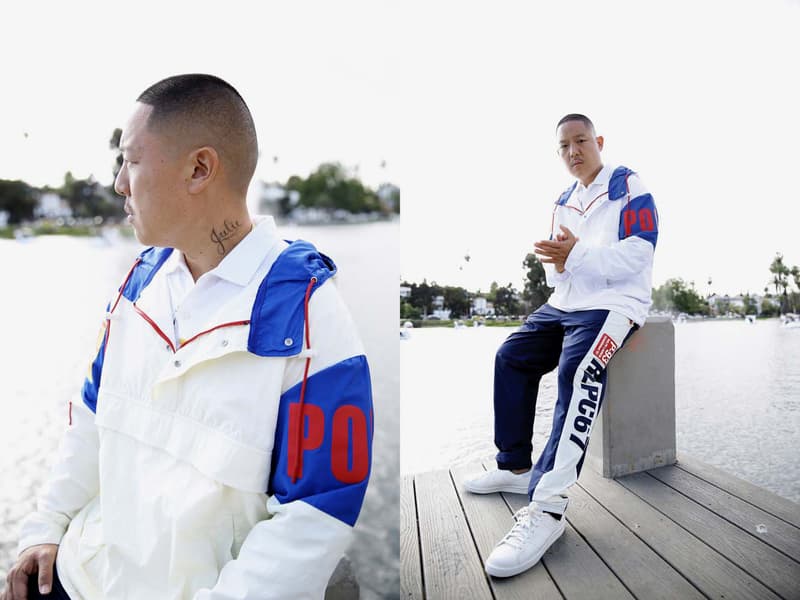 5 of 7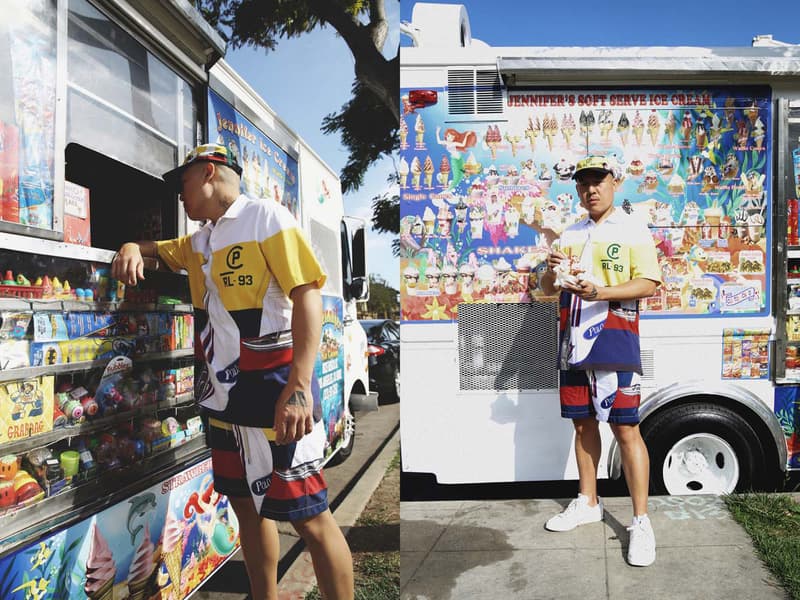 6 of 7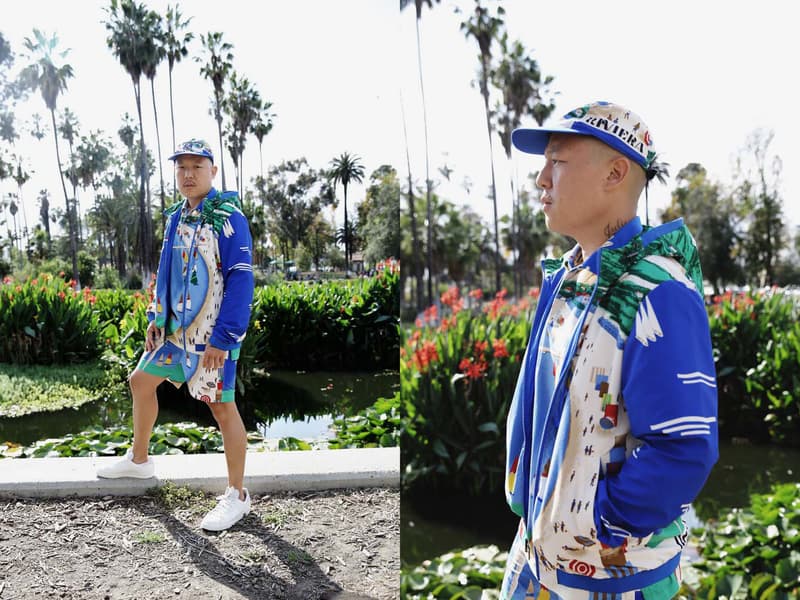 7 of 7
Polo by Ralph Lauren's CP-93 collection has already hit online shops and major retailers. However, for those who missed out on the initial offering, Commonwealth has you covered as it will be one of the next stores to stock the limited-edition gear. To make the release a bit more special, Commonwealth tapped famous food personality and writer Eddie Huang to model the America's Cup-inspired capsule. Recently, Huang wrote the short story Single Asiatic Male Seeks Ride or Die Chick – an essay about "shooting your shot" in the modern day age of dating and relationships.
As for the editorial, we see Huang get dipped in the multi-patterned collection with some very quaint warm-weather backdrops. The pictorial has the Huang's World host enjoying a treat in front of an ice cream truck, taking a lake ride on a Swan-shaped paddle boat or just lamping behind a car filled with CP-93 gear in the trunk. The images are a perfect complement to the garments' colorful designs.
Furthermore, HYPEBEAST was able to ask Mr. Huang some questions about his love for Polo Ralph Lauren and if there are any more modeling gigs for him lined up in the near future. You can read that interview below.
The Polo by Ralph Lauren CP-93 collection will be available in-store at Commonwealth's DC location via raffle only. There will be no purchase necessary and the raffle period starts Thursday, June 7th and continues through Sunday, June 10th. Winners will be selected and notified on Monday, June 11th. Each winner will be allowed to purchase up to 3 items of different styles.
Frenzy release online starts at 9 am EST on June 12th. Releases on commonwealth-ftgg.com will happen at 12 pm EST on June 12th
1. Your love for Ralph Lauren is no secret. How would you say your fascination with the brand started?
My pops. He used to freak out white polo shorts with bright yellow polos, a Jehri curl, and blue lens Cartier frames. He had no connection to "streetwear" or Lo Heads. He was just a Taiwanese dude in America who took what he saw as luxury items and made it his own. I saw a lot of power in that. I also remember this fly girl in 7th grade that would come to school dipped in Purple Label with the horse riding boots. I was like damn this chick is expensive.
2. What personally draws you to the CP-93 collection? Do you have a favorite piece?
I used to love seein' people dipped in the Multi-Polo flying the scarves and that's what got me into this particular collection, but I'm not a biter. Personally, I like the Riviera set best and I feel it's a little slept on so I'ma rock that the most. It reminds me of that painting Sunday Afternoon on the Island of La Grande Jatte.
3. From your perspective, how important is it that Polo is inspiring a new generation with retros of iconic pieces?
I see it like this. As kids, all of us looked at the lifestyle Ralph Lauren portrayed as aspirational. Everyone wants to be on a big ass boat with a shawty dipped in Purple Label, but as you get older you realize all the politics, history, and plunder (see e.g., Ta Nehisi Coates Between the World and Me) attached to the lifestyle. I tell my friends all the time, "I don't respect anyone that seeks white validation." And when I say white I'm talking about dominant culture. There's a garbage dominant culture in Taiwan, China, Dubai, etc. every country has its "white people" that oppress and plunder everyone else. But make no mistake, it's definitely European white people that decided to colonize the world and subject us to this system of imperial economics that guarantees global inequality.
The older I got, I wanted the shit, but I didn't wanna pay "their" price. So I would put polo on under my Columbia Jacket in a Saks Fifth dressing room and walk out. I remember the Macy's and Dillard's had alarms on the Lo, but Lo was cheap compared to the other shit at Saks so there were no alarms on it. We never got the grail pieces though so when I came to NY and saw Lo Heads in the club, on the street, I bugged out. There was a critical mass of people that didn't want to pay "their" price and it was inspiring. I remember the first time I saw a Snow Beach pullover in the wild was when Just Blaze did a bday party at Sutra. I fan'd out crazy and asked to take a photo. lol.
4. How much of your wardrobe is made up of Ralph Lauren? What's the one Grail RL item in your collection you'll never part with?
Oh, if you don't count random t-shirts and workout clothes, my wardrobe is easily 33% Lo. My favorite piece is the Casino Lo. I got a large that doesn't fit anymore so I'm tight, but if anyone wanna trade me a small in NY or LA lemme find out. I ain't trading with no one online lol.
5. It's a hard act to follow but would you want to be associated with the CP-93 collection the way Raekwon is associated with the Snow Beach range?
Man, I'm not even close. Raekwon started this shit. If me doing this shoot and interview gets kids to think about power dynamics in the world and see through the jux then I did my job. That's why I do what I do.
6. About the lookbook with Commonwealth. What was the photoshoot experience like? Do you have a favorite photo of you from the editorial?
Oh man, Omar had the vision for this. He scouted it all and it came to me pretty fully baked. The two shots I chose were by the ice cream truck where I wanted to get a Tostiloco and the Trunk with all the pieces hung up. The trunk pic is definitely my favorite.
7. Do you see more modeling gigs for yourself in the near future?
Haaaaaaaaan, I already got that Meundies money juh heard! If somebody got a bag for me I'm down. This one I did for all 23 pieces from the drop lol. Its the least I've been paid for a shoot but fuck it, it's Lo.
8. Lastly, what's your general philosophy when it comes to personal style?
Don't look too close at other people.