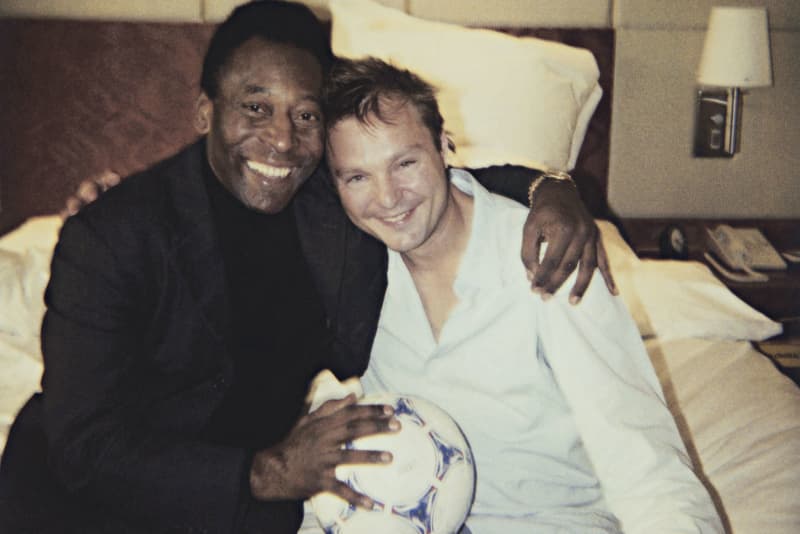 Juergen Teller Shares His Love for Football in New Exhibition
Opening in Moscow during the World Cup.
---
World-renowned fashion photographer Juergen Teller will soon put on a football-centric exhibition in Moscow during the 2018 FIFA World Cup in Russia. Titled "Zittern auf dem Sofa," which [Google] loosely translates to "trembling on the sofa," explores the ups-and-downs of football fandom.
According to the host museum, the Garage Museum of Contemporary Art, the core of the exhibition is a video broadcast of every German game played and watched by the artist. It'll also feature photos of famous footballers, as well as Teller's Siegerflieger series documenting Germany's 2014 World Cup win, and his Naked on the Soccer Field series that followed Germany's loss to Brazil in the 2002 World Cup final. Additionally, the expansive show will include unrelated works to present a "grand narrative that brings together football, personal history, fandom, and other themes that are important either in the context of this summer's events or the artist's own life," says Garage.
Juergen Teller's "Zittern auf dem Sofa" will run from June 8 to August 12.
Garage Museum of Contemporary Art
Krimsky Val, 9 Building 32
Moscow, Russia, 119049