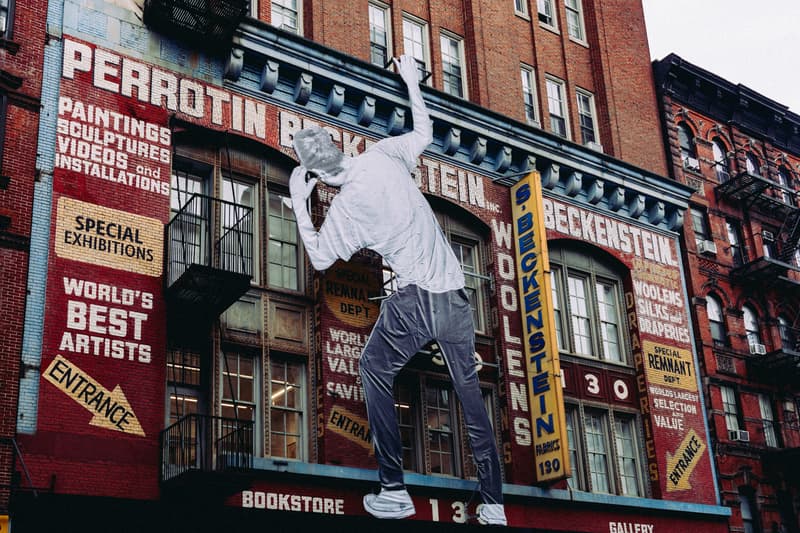 1 of 29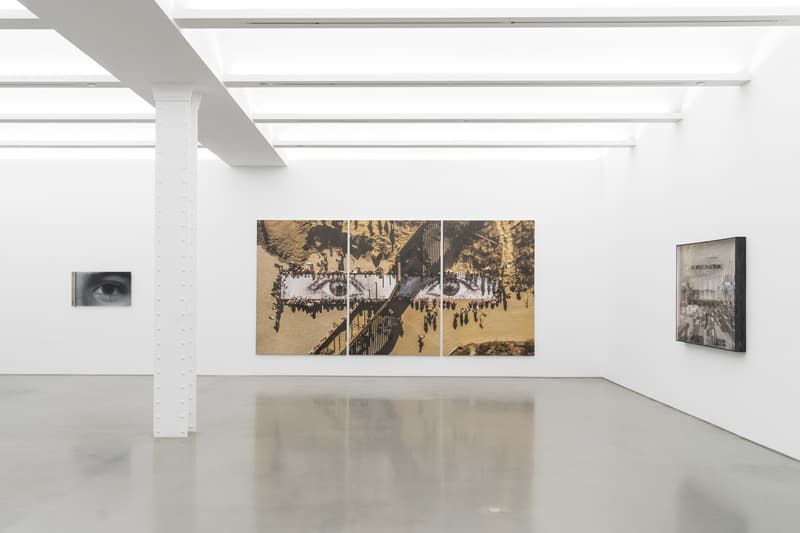 2 of 29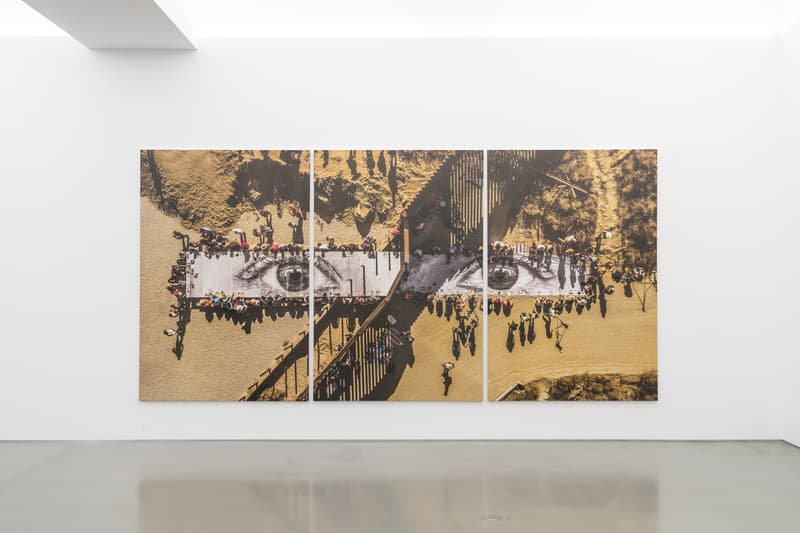 3 of 29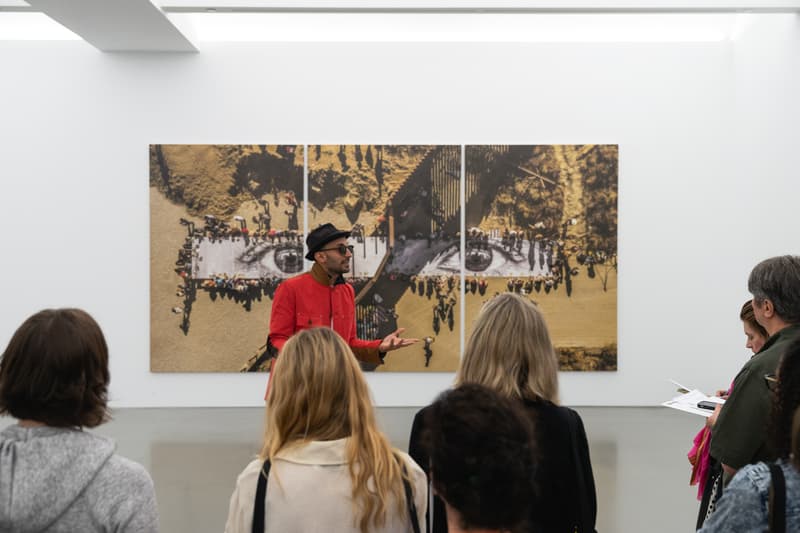 4 of 29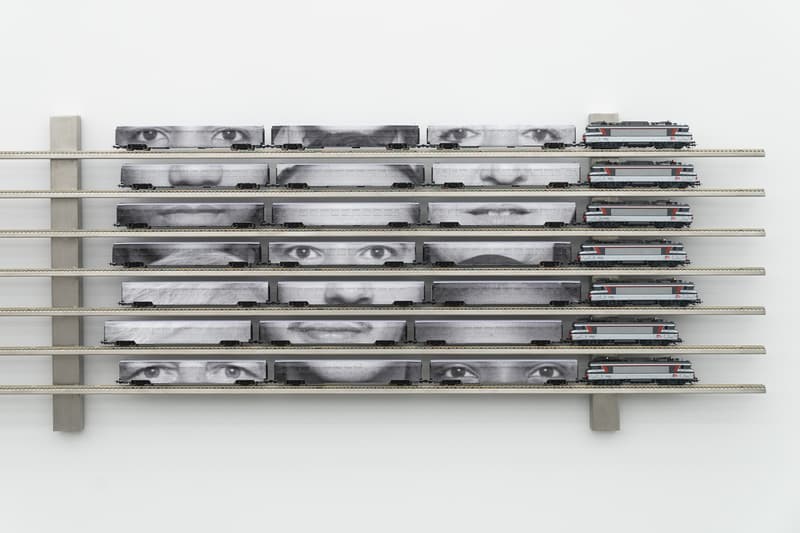 5 of 29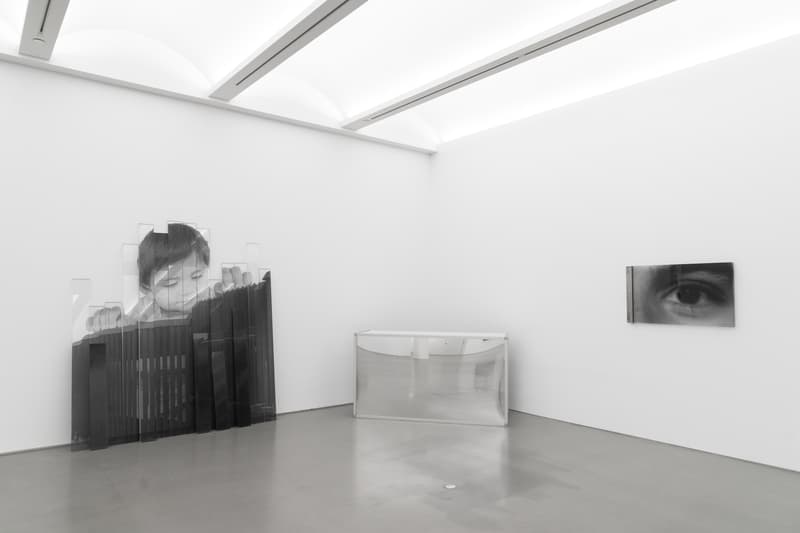 6 of 29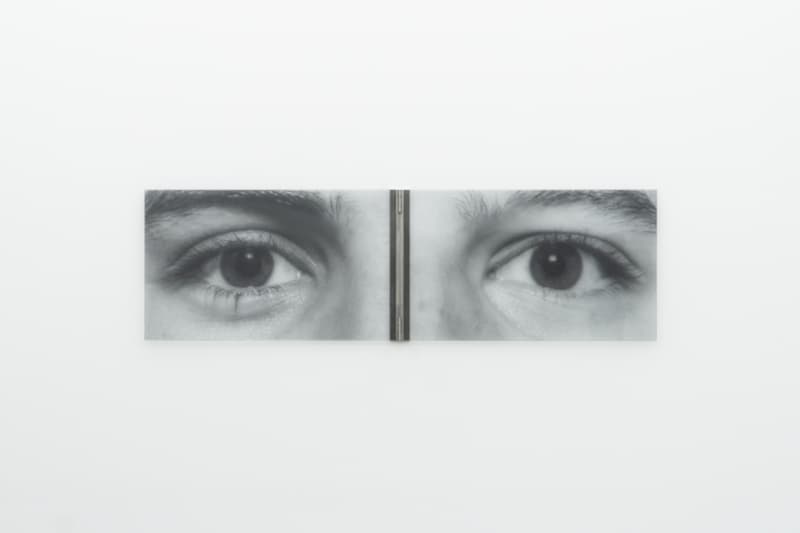 7 of 29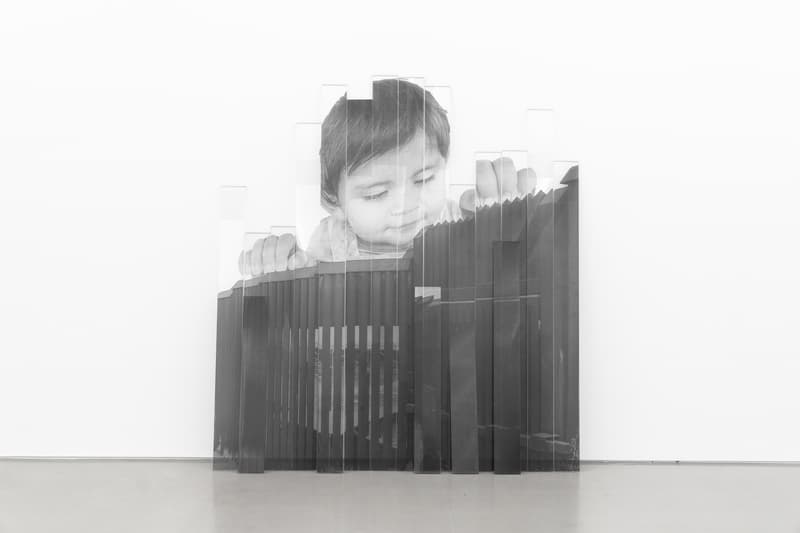 8 of 29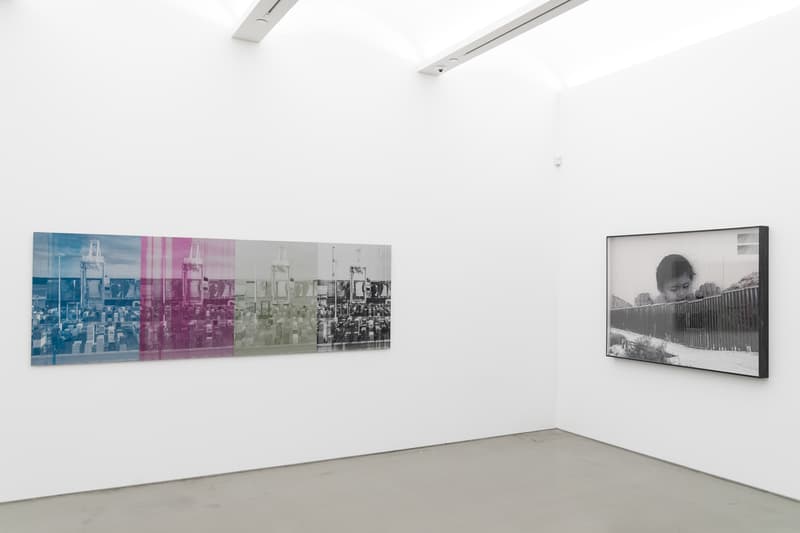 9 of 29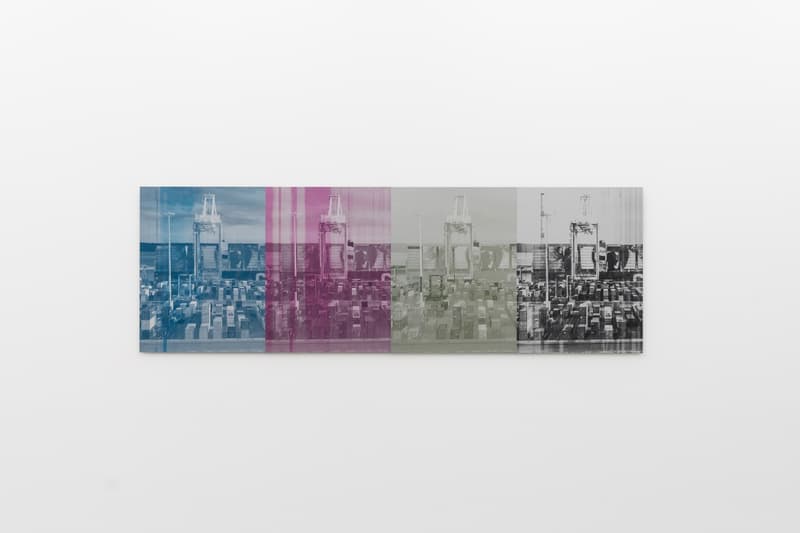 10 of 29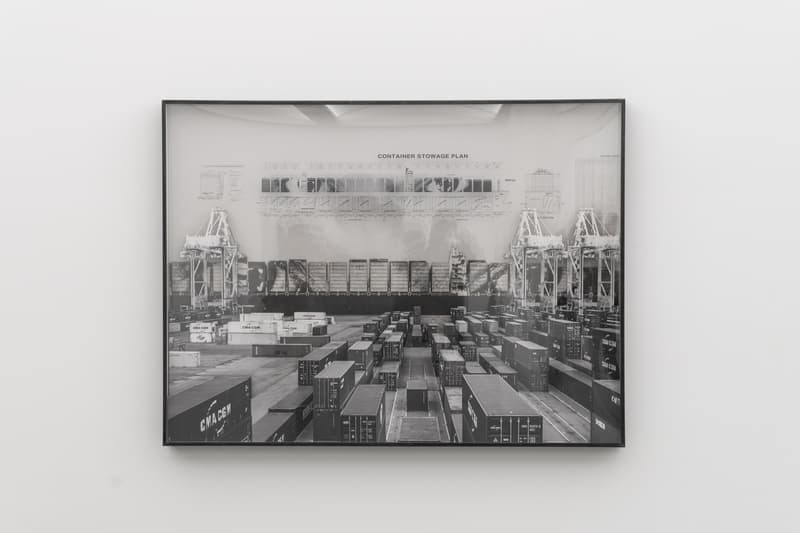 11 of 29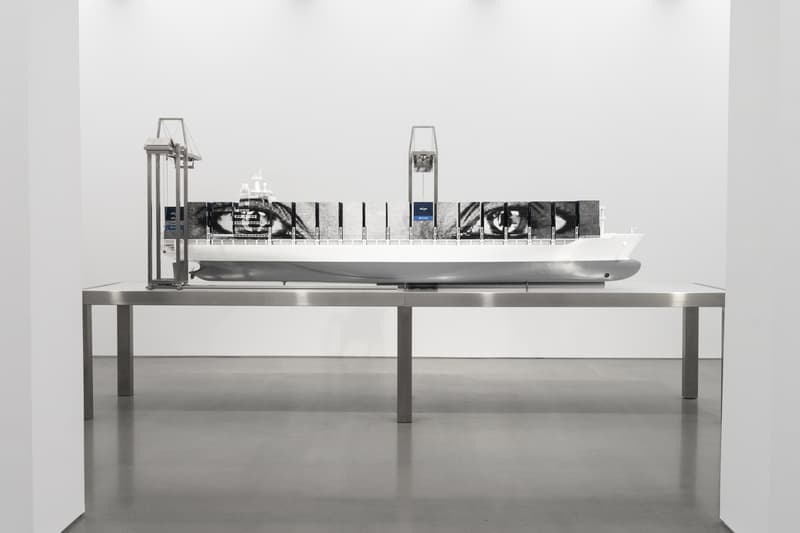 12 of 29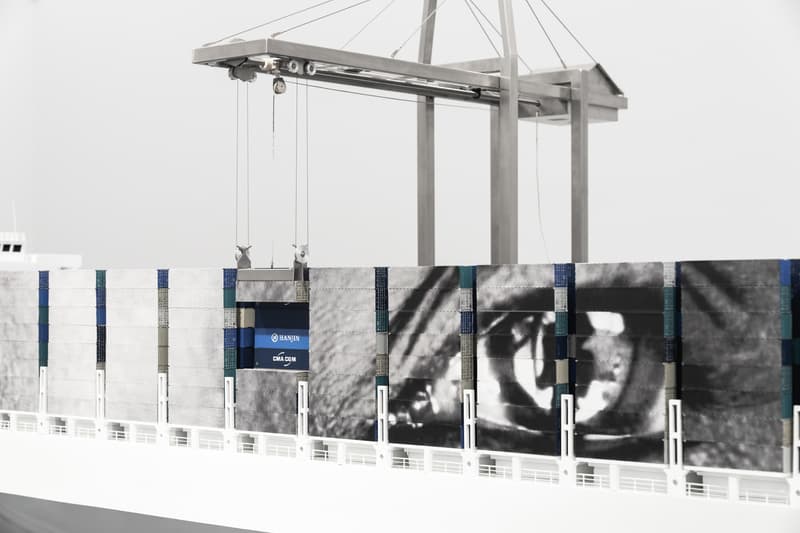 13 of 29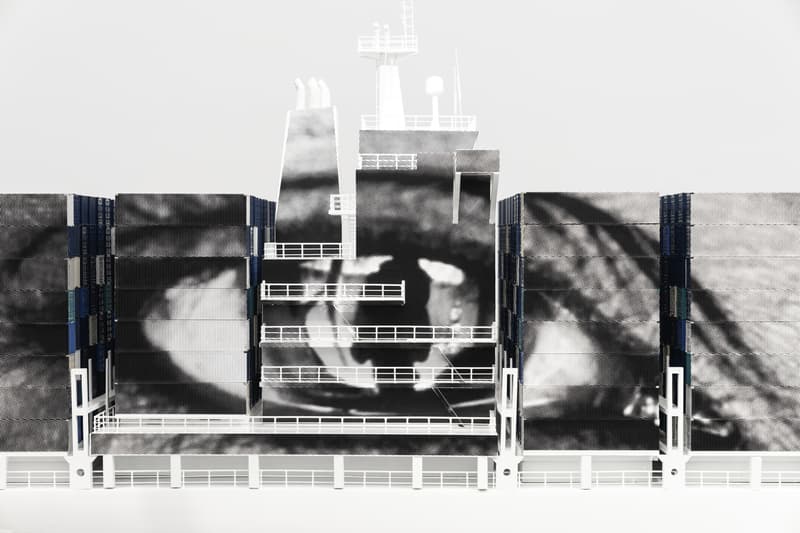 14 of 29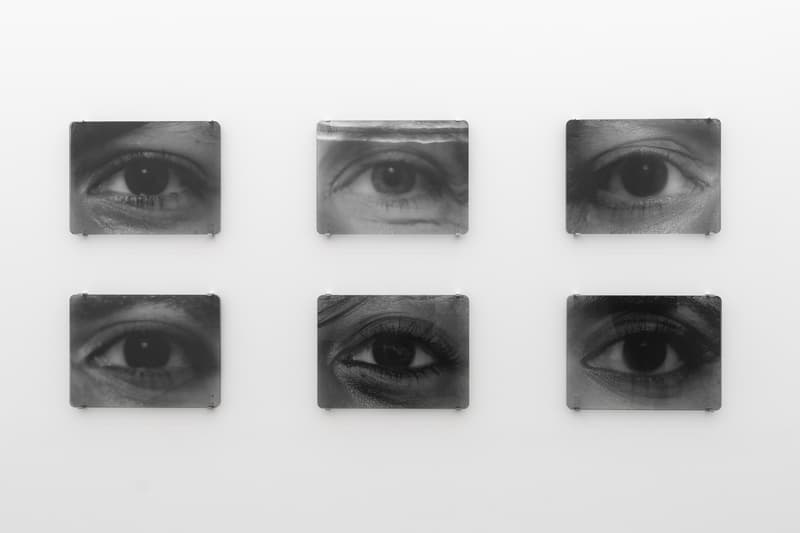 15 of 29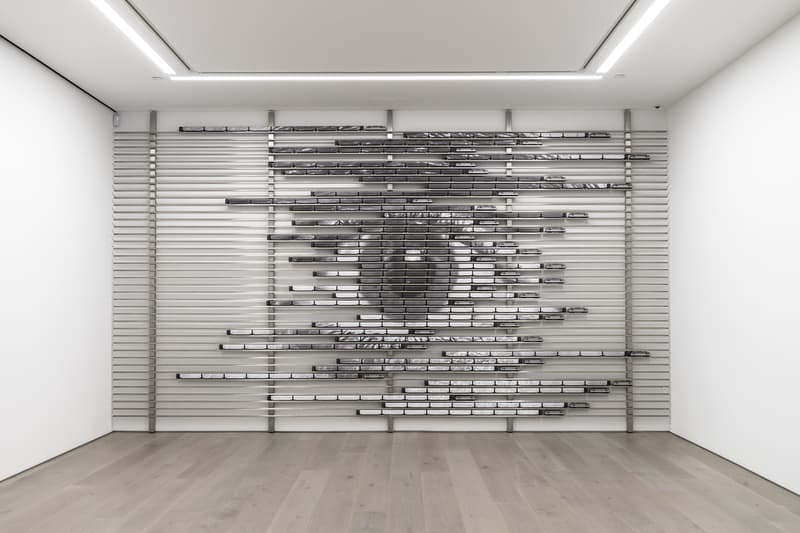 16 of 29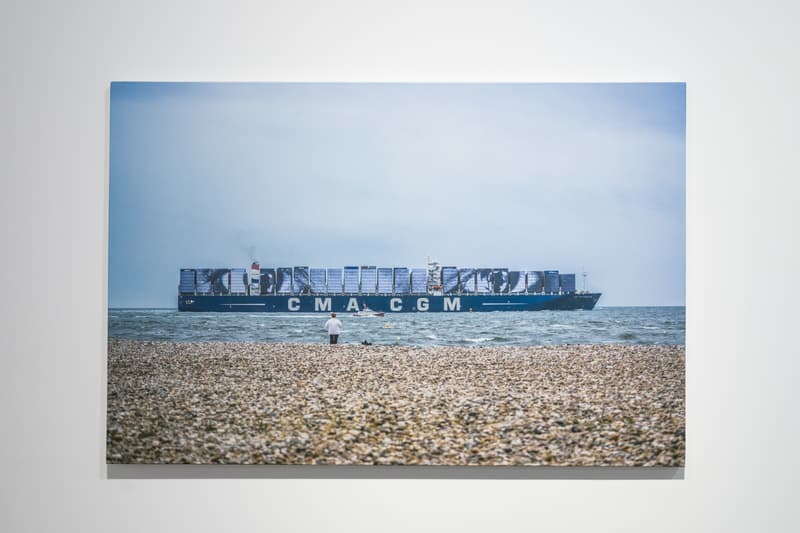 17 of 29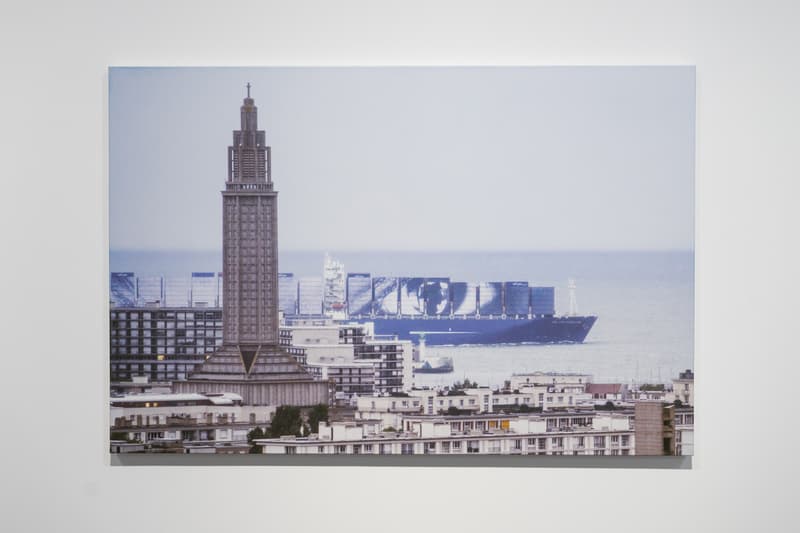 18 of 29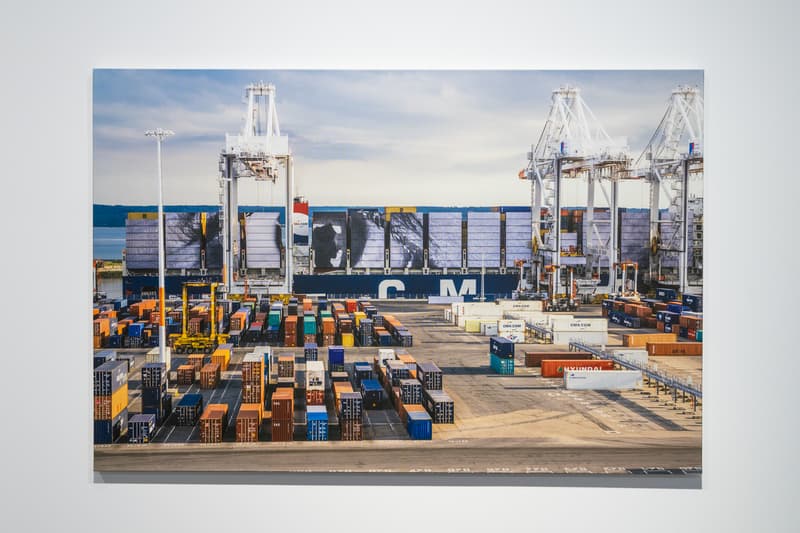 19 of 29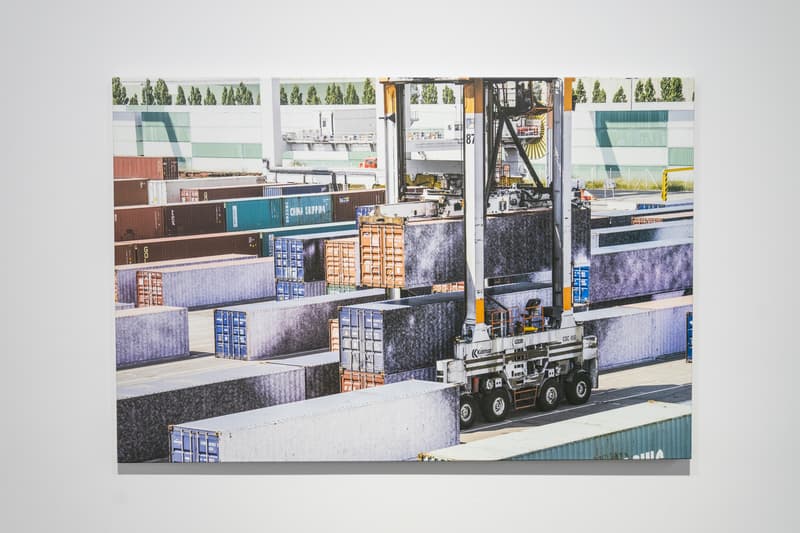 20 of 29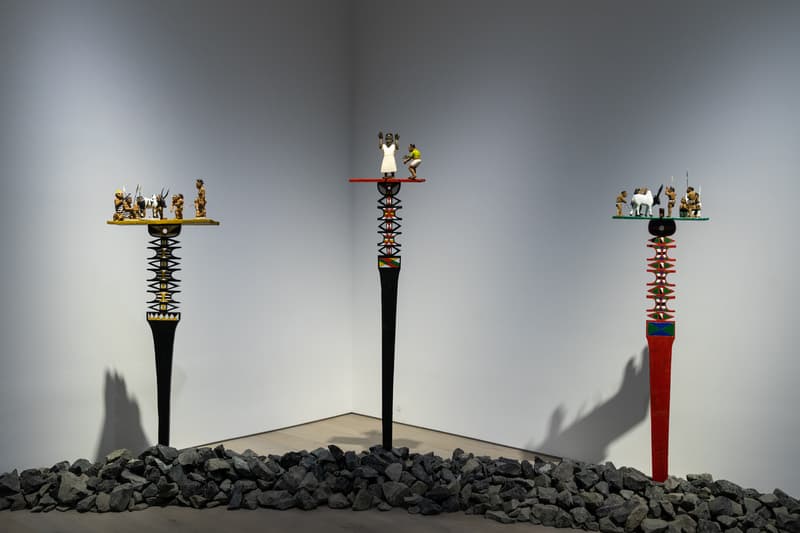 21 of 29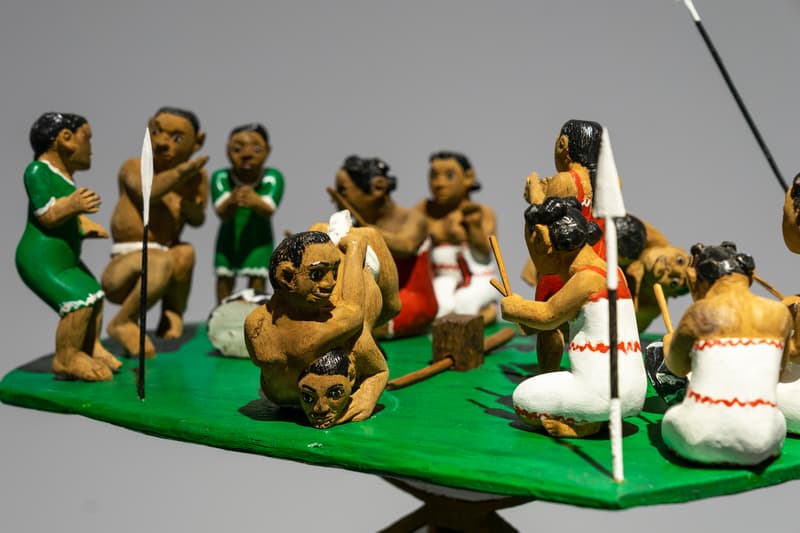 22 of 29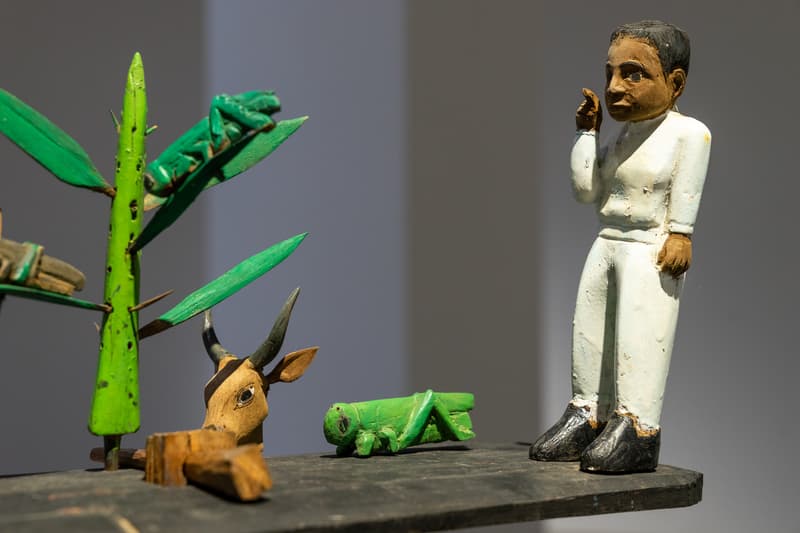 23 of 29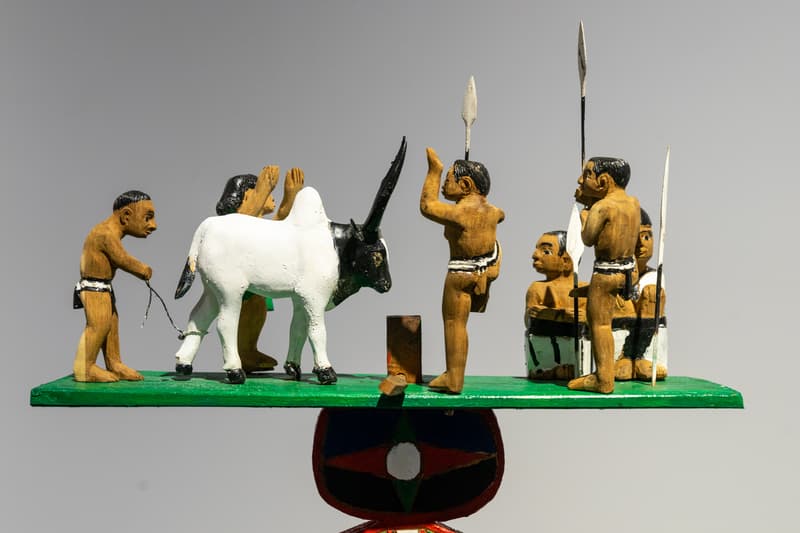 24 of 29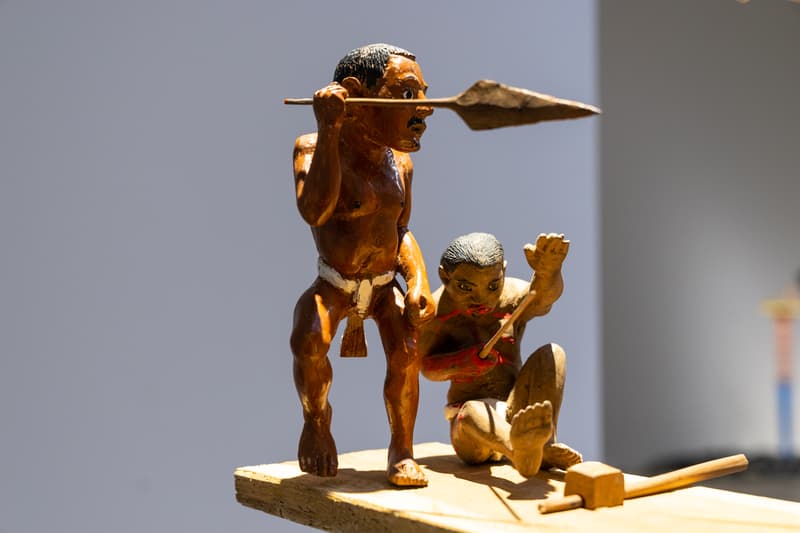 25 of 29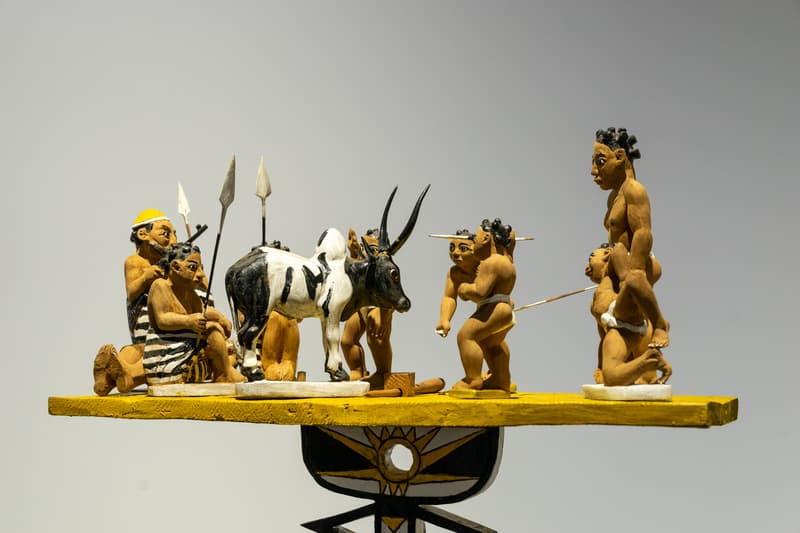 26 of 29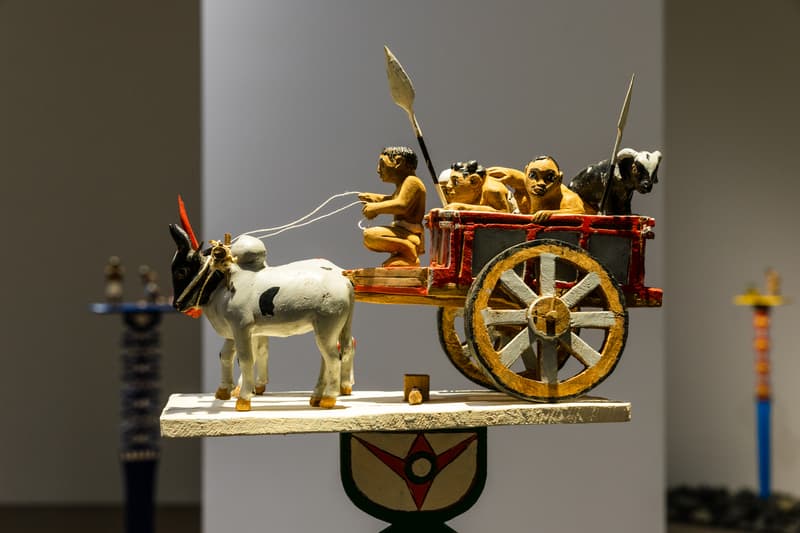 27 of 29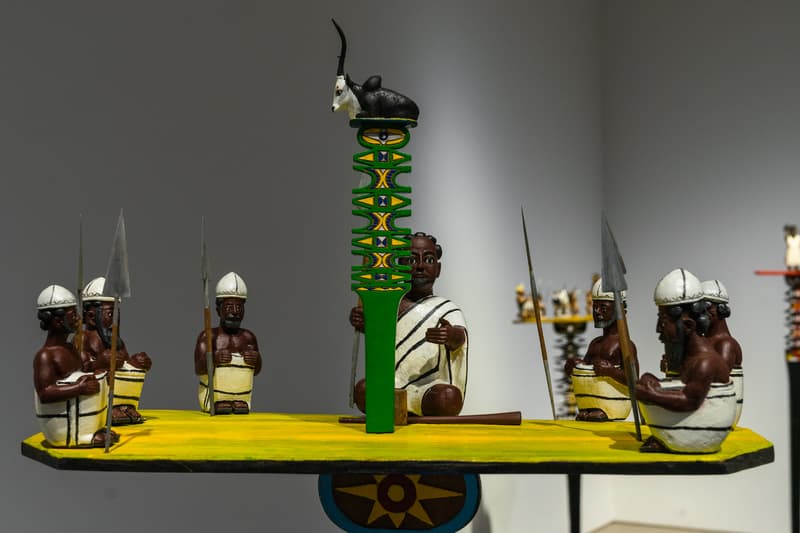 28 of 29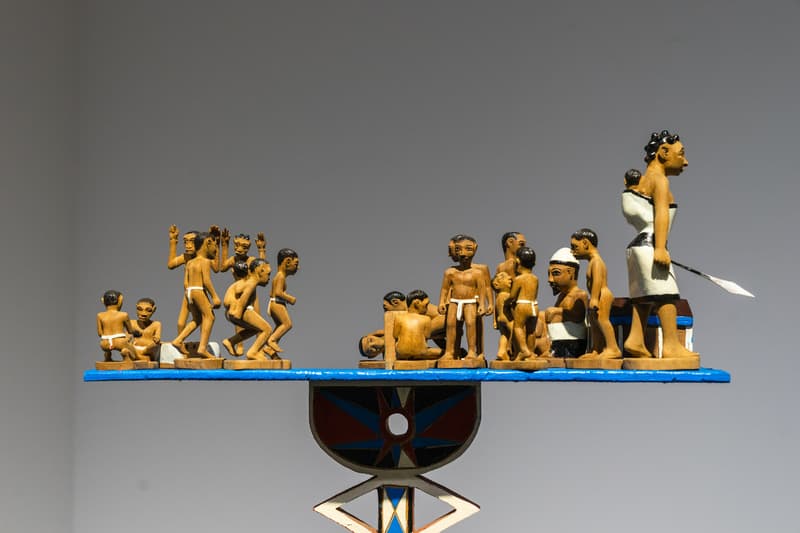 29 of 29
A Look Inside JR's "Horizontal" Exhibition at Galerie Perrotin NYC
With a special performance by Alicia Keys.
---
Celebrated French artist JR is set to launch his "Horizontal" exhibition at Galerie Perrotin's New York City outpost.
For the show, the artist built a large-scale intervention on the gallery's historic brick facade and even skinned its rooftop to place a mural of an eye using his signature black-and-white treatment. The exhibit will display his innovative mixed media works spanning archival prints, model train installations, and portraits on glass. One of the highlights of the show is a series of glass paneling that portrays his KIKITO AND THE BORDER PATROL installation on the Mexican and U.S. border back in 2017. The artwork spotlights a billboard-sized portrait of a young boy peering over the border from Mexico. Moreover, a triptych of the artist's signature Eyes mural on extended tablecloth, which he unveiled during a picnic on the borderline, is observed in the diverse presentation as well.
Tour the exhibit in the slideshow above before doors open later today at Galerie Perrotin NYC. "Horizontal" will run through August 17. Alicia Keys performed on the rooftop of the gallery as part of a VIP celebration for JR's exhibition, get a closer look below.
Perrotin New York
130 Orchard Street
New York, NY 10002