Dolce and Gabbana Copied Diet Prada's Merch
And is selling it for 12 times the price.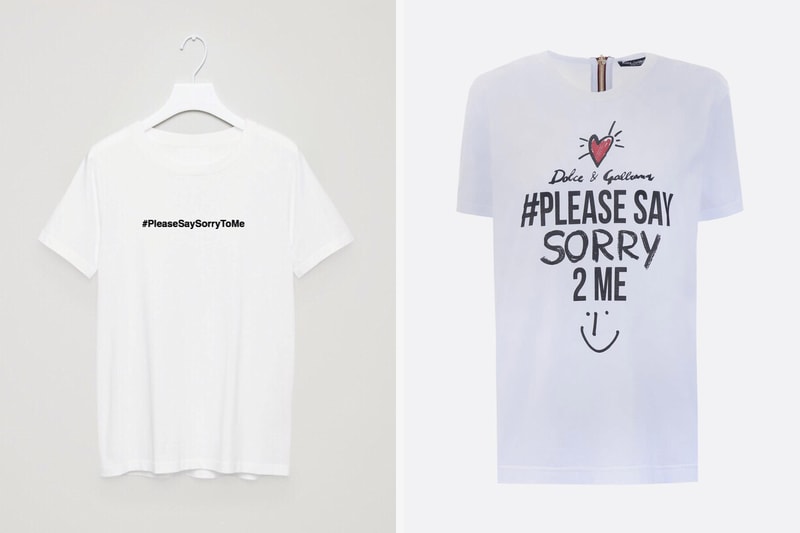 In the realm of Instagram, Diet Prada has served as the literal fashion police, calling out designers for stealing other people's work — everyone, from Christopher Bailey, Maison Margiela, Virgil Abloh, and Supreme have not been able to escape them. One of the latest, and most ironic posts to make their grid is a photo comparing Diet Prada merch to a recent Dolce and Gabbana shirt. Both tees read "#pleasesaysorrytome," which if you haven't been following, is a reference to on-going drama between Stefano Gabbana and Diet Prada.
The story goes back to last October, when the users behind Diet Prada posted a photo of a Dolce and Gabbana display next to a Gucci x Gucci Ghost one. Stefano being no stranger to controversial Instagram comments, had responded by calling them idiots, and starting the hashtag #pleasesaysorrytome, which Diet Prada later printed on a T-shirt. Dolce's response to this move, was to make their own version for $481 USD, which inevitably ended up on Instagram. How Stefano will respond this time, we'll have to wait to see.
In other fashion news, check out our recap of street style at Paris Fashion Week.