"Disneyland Memorial Orgy" by 'MAD' Cartoonist Wally Wood Gets Printed on Skateboards
A revival of the 1967 satire piece.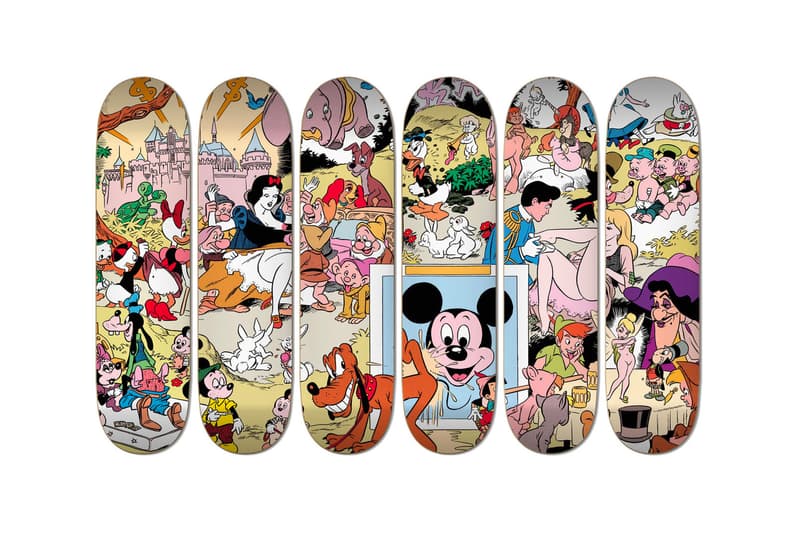 The original "Disneyland Memorial Orgy" illustration was created by renowned cartoonist and MAD magazine OG Wally Wood. The satirical illustration was first published in 1967 by Paul Krassner in his underground publication The Realist.
This time, the popular black and white piece is seen in a new colored version by an ex-Disney employee, fully displayed across six skate decks or skateboards, courtesy of Boom-Art.
You can pick up the six-piece skateboard series for €570 EUR ($662 USD) now at Boom-Art's web store. For more skate decks, check out BAPE's "City Camo" skateboard set.
"Disneyland Memorial Orgy" Wally Wood Skateboard Series