Best New Tracks: Playboi Carti, Death Grips, Juice WRLD, Skepta, Westside Gunn and More
Get your weekend playlists ready.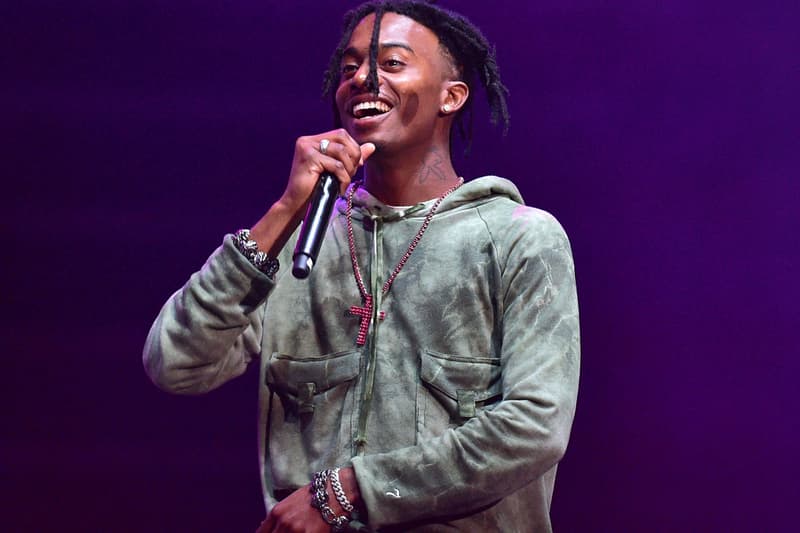 For the latest in our best new music series, we go over another incredible week in tunes that was not only filled with feel-good summer anthems but also a week of mourning for thousands. On Monday afternoon, 20-year-old rapper XXXtentacion was fatally gunned down in Florida's Deerfield Beach area moments after leaving a dealership he was shopping for motorcycles. Since his death, there's been a massive outpouring of thoughts and prayers stemming from people of all walks of life including fans, journalists, politicians and music celebs such Kanye West, J.Cole and Pusha T amongst many others.
Meanwhile, some artists even took the opportunity to pay their final respects to the 17 rapper through their music including Juice WRLD, Yung Bans and Trippie Redd who even dyed his hair to recreates one of the late rapper's infamous hairstyles.
Check out this week's best music releases down below and let us know what you think.
Death Grips – Year of The Snitch (Album)
Following a two-year hiatus after the release of Bottomless Pit, the beloved Sactown rap-rockers dropped off their sixth studio album, Year of The Snitch. The project saw the band working closely with Shrek 2 director Andrew Adamson and Tool bassist, Justin Chancellor who worked on singles like "Flies, "Ha Ha Ha" and "Streaky."
---
Juice WRLD – "Legends" & "Rich and Blind."
In light of the recent deaths of XXXtentacion and Lil Peep, up-and-coming Chicago artist Juice WRLD revealed two tribute songs this week for the fallen rap idols titled "Legends" and "Rich and Blind." Expect both songs to be on heavy rotation as he's already accumulated nearly 150 million views in total on Spotify, in addition to 16 million monthly listeners on the streaming service.
---
Jaden Smith – "Ghost"
After debuting the song at Rolling Loud, Jaden Smith emerged with the official release of "Ghost" this week. Accompanied with a scenic video shot entirely on-the-go, you'll find the young rapper and his Nippon crew mobbing around the streets of Tokyo with bands of Monopoly cash.
---
Playboi Carti – "Check"
With his latest Die Lit album still on heavy rotation, Playboi Carti returned with a new DP Beats-produced song, titled "Check." The track was originally leaked earlier this year, however, this week marked its official release.
---
Skepta & Wizkid – "Bad Energy (Stay Far Away)"
The worlds of grime and afrobeat collide as Skepta linked up with Nigerian music prodigy Wizkid this for a new song called "Bad Energy (Stay Far Away)." Aside from it being an instant hit, the record also marks the first time the two have officially worked together, despite moving in similar circles.
---
Westside Gunn – Supreme Blientele (Album)
Westside Gunn drops his highly anticipated second LP Supreme Blientele today on Griselda Records. The new LP is the follow-up to his debut FLYGOD album and features production from longtime collaborator Daringer along with 9th Wonder, Pete Rock, Alchemist, Statik Selektah, SADHU Gold & Hesh, Harry Fraud and Roc Marciano. Guest features include Anderson. Paak, Busta Rhymes, Jadakiss, Benny The Butcher, Conway, Crime Apple, Roc Marciano, Keisha Plum and ELZHI.
---
Tory Lanez & Rich The Kid – "Talk To Me"
Tory Lanez is slowly shaping up to be the industry's go-to man for summer anthems. This week, following his trio of impressive club record with RL Grime, Shy Glizzy and Megan Ryte, the Toronto hitmaker is back with yet another hard-hitting cut title "Talk To Me." The song, which will likely be on heavy rotation this summer, also features one of 2018's biggest acts, Rich The Kid.
---
Freddie Gibbs – Freddie (Album)
ESGN rapper Freddie Gibbs dropped off his fifth studio album this week. Simply titled Freddie, the 13-track effort finds revered emcee mixing things up with the likes of 03 Greedo, Cassie Jo Craig, Irie Jane Gibbs and more – while production was primarily overseen by his longtime collaborator Kenny Beats.