Anthony Bourdain Has Passed Away
The author and presenter was 61.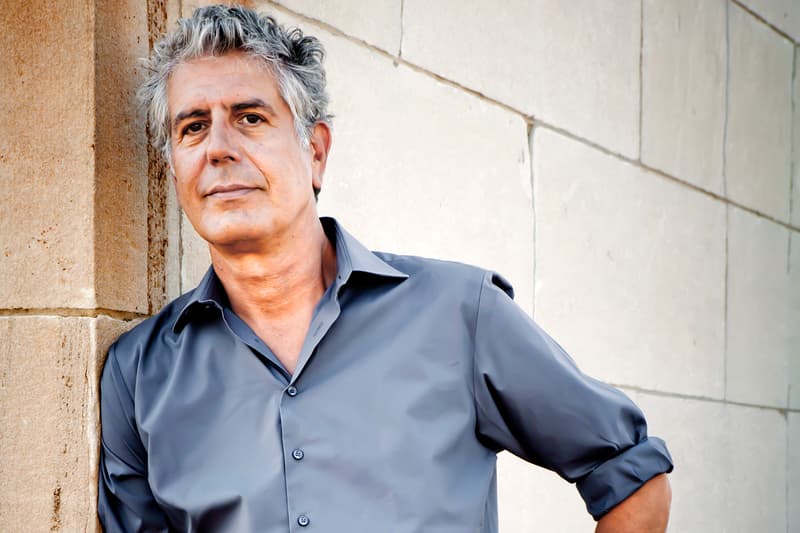 Anthony Bourdain has died at the age of 61. The news was confirmed earlier today, with the cause of death said to be suicide. Bourdain was working on an upcoming episode of his series Parts Unknown in France at the time. He was found by French chef Eric Ripert in Bourdain's hotel room on Friday morning in an unresponsive state. A statement given by CNN said the following:
"It is with extraordinary sadness we can confirm the death of our friend and colleague, Anthony Bourdain. His love of great adventure, new friends, fine food and drink and the remarkable stories of the world made him a unique storyteller. His talents never ceased to amaze us and we will miss him very much. Our thoughts and prayers are with his daughter and family at this incredibly difficult time."
Bourdain first became known to the wider world when he released his 2000 bestseller Kitchen Confidential: Adventures in the Culinary Underbelly. The success of the book then led onto shows such A Cook's Tour and Anthony Bourdain: No Reservations, the latter of which earned two Emmy awards. He then went onto Parts Unknown, which helped Bourdain win a Peabody award in 2013. In his acceptance speech for that award, he said:
"We ask very simple questions: What makes you happy? What do you eat? What do you like to cook? And everywhere in the world we go and ask these very simple questions. We tend to get some really astonishing answers."
In memory of Bourdain, CNN will air a tribute, Remembering Anthony Bourdain, tonight at 10 p.m. ET. Then, starting at 8 p.m. ET on Saturday, the network will play some of Bourdain's favorite Parts Unknown episodes, and Sunday, the previously scheduled episode of Parts Unknown, in which Anthony travels to Berlin, will air as scheduled at 9 p.m. ET, with a special introduction by Anderson Cooper.
Lastly, for anyone battling with depression, there is a National Suicide Prevention Lifeline that is available to call: 1-800-273-8255. The number is toll-free and confidential.