2018 FIFA World Cup Is Already Causing a Beer Shortage In Moscow
"We just didn't think they would only want beer."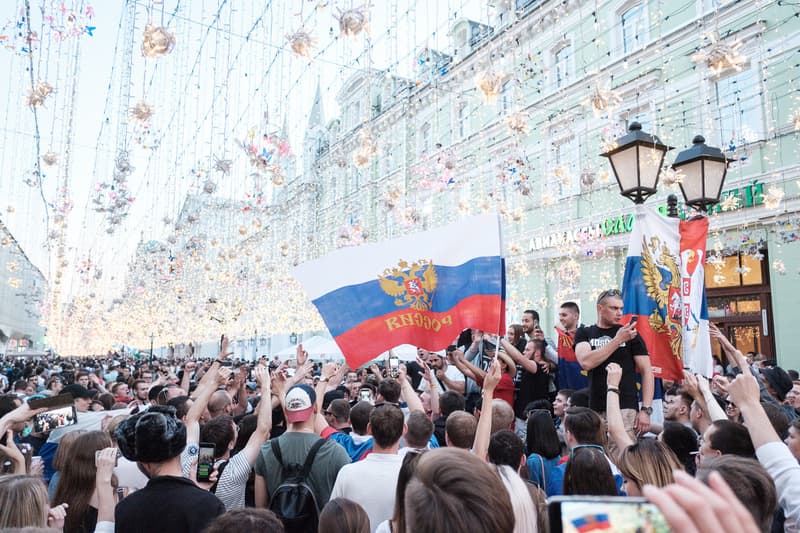 Despite having years to prepare for the 2018 FIFA World Cup, Moscow is now facing a beer shortage thanks to the rowdy crowd flooding the capital city.
According to early reports, some bars and restaurants in Moscow are beginning to run low on beer less than a week after the official kick-off of the quadrennial international tournament. Blistering hot temperatures have forced soccer fans to really want beer, with one bar noting that they ran through 800 liters of beer in just three days.
As a party-like atmosphere spreads across the city, locals and the visiting crowd are going through beer faster than anticipated with extra long waits for new orders of the alcoholic refreshment expected. "We just didn't think they would only want beer," said one waiter in central Moscow going on to note that "there are really a lot of people in Moscow and they are all drinking. It's hot, and it's football."
In case you missed it, learn why South Korea's soccer team swapped jerseys to confuse "Swedish Spies."
Stay tuned to all of our 2018 FIFA World Cup coverage.