South Korea's Soccer Team Swapped Jerseys to Confuse "Swedish Spies"
An interesting tactic.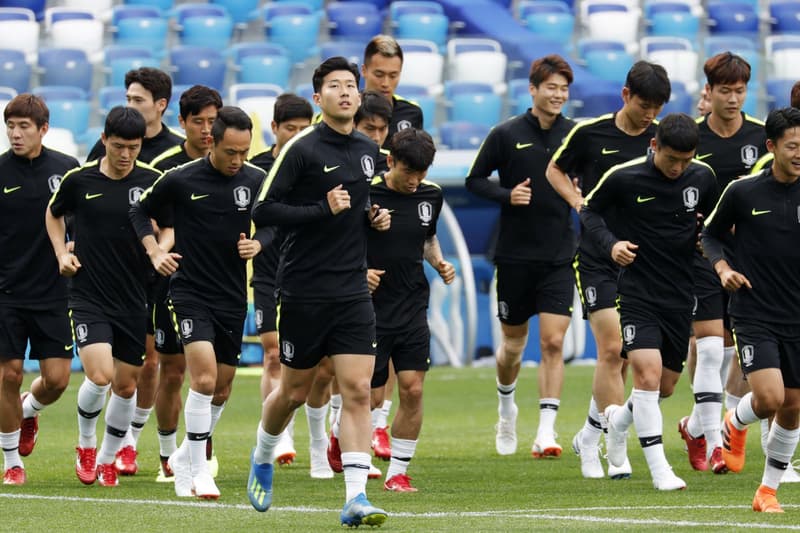 Although South Korea lost against Sweden in a high-pressure 2018 FIFA World Cup opening game Monday evening, reports are now noting an interesting tactic employed by the Asian nation during its practice sessions.
A direct response to a reported "Swedish spy operation" discovered during South Korea's pre-World Cup training camp in Austria earlier this month, coach Shin Tae-Yong revealed that he had players swap jerseys for the remainder of their practices. The "Swedish spy operation" was initially discovered when a member of Sweden's coaching staff was ejected from a closed training drill after failing to convince the Korean team that he was a passing tourist.
Shin based his tactic on the belief that "Western people don't recognize Asian people's faces" to throw off anyone that might be attempting to observe their team sessions. Swedish coach Janne Andersson issued a formal apology in response to the claims saying, "it is very important we show respect for an opponent and if what we did has been perceived in another way, then we apologize."
Stay tuned to all of our 2018 FIFA World Cup coverage.