Pittsburgh Rapper Jimmy Wopo Shot and Killed
Pusha T, Juicy J, YBN Nahmir, Murda Beatz and more send condolences.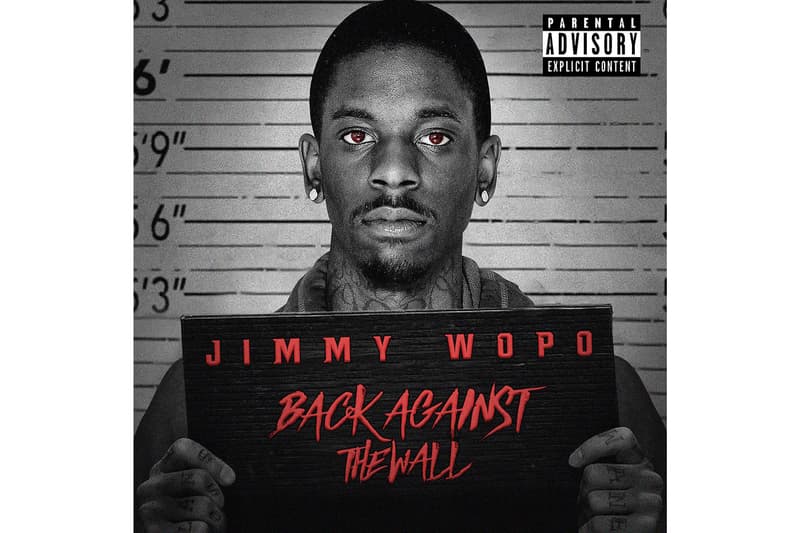 Shortly after the tragic news of XXXTENTACION's death, Jimmy Wopo was shot and killed in Pittsburgh. According to Action News 4, the rapper was fatally shot in the city's Hill District. His manager, Taylor Maglin, initially reported that the rapper was in critical condition after he and an accomplice suffered gunshot wounds after being shot inside of a vehicle and later confirmed that the rapper has passed away. GRAMMY-nominated music producer Sledgren also confirmed his passing in an emotional message on Twitter following the news.
Pittsburgh Police put out release on shooting in Hill District. Two men shot. One died. Police not specifying which one was Jimmy Wopo. Wopo's manager told me earlier that we was in critical condition. pic.twitter.com/yBgxay7Mr5

— ?eau ?erman (@BeauWTAE) June 18, 2018
We just signed him
I can't stop crying

— Sledgren (@ImSledgren) June 18, 2018
Wopo was one of the most promising up-and-comers from Pittsburgh. His song "Elm Street" has accumulated millions of views on platforms like YouTube, Spotify and more. Fellow rappers including Pusha T, Juicy J, YBN Nahmir and more have taken to social media to send their condolences.
RIP X RIP JIMMY WOPO … ITS A COLD FUCKING DAY MAN

— Pouya (@Pouyalilpou) June 19, 2018
Bro wtf rip jimmy wopo

— The Real Fat Nick (@_FatNick) June 18, 2018
Rip wopo 2 !

— 24HRS (@2fourhrs) June 19, 2018
WTF @jimmywopo_ I'm done wit social media today foo, fuck this shit ? https://t.co/TnlpFc2XQl

— YBN NAHMIR (@YBNNahmir) June 18, 2018
Damn R.I.P. #JimmyWopo ??

— King Push (@PUSHA_T) June 18, 2018
R.I.P. Jimmy Wopo

— juicy j (@therealjuicyj) June 18, 2018
Rip Wopo.. We Was Workin On Sum.. Condolences To His Family

— MURDA ON THE BEAT (@murdabeatz_) June 18, 2018