Yeezy Mafia's Twitter Account Returns, Clarifies Kim Kardashian Rumors
And leaks some YEEZY release info.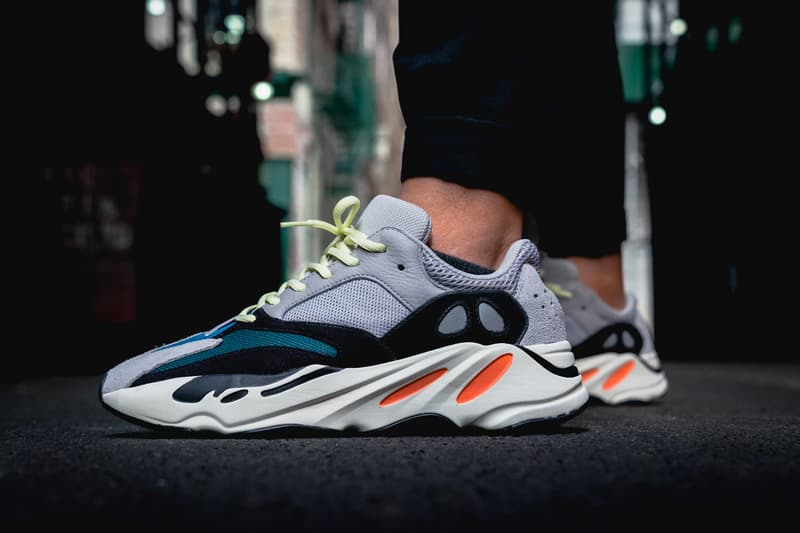 Infamous YEEZY leakers Yeezy Mafia just got their original Twitter account back after being suspended for over a month. They also cleared the air about some rumors surrounding the account suspension and then continued their usual business of leaking YEEZY release details.
Back in April, Yeezy Mafia's Twitter account was suspended after it posted images of Kim Kardashian West in YEEZY season 6 outfits. According to the group's Instagram and backup Twitter account, YM Backup, the original Twitter account was suspended because "someone" hired a celebrity image protection company which "claimed copyright infringement on all the pictures [they] posted of Kim in different outfits." The account first lost its verified blue checkmark and then disappeared completely on April 16.
Many were led to believe that the person behind the account suspension was Kim Kardashian, who blasted Yeezy Mafia on Twitter in March, stating, "How can a verified account represent YEEZY with false information" with the follow-up Tweet "Oh I've made calls… just wait."
However, just hours ago on Monday afternoon, the official Yeezy Mafia Twitter account returned (albeit without the blue checkmark) to clarify that "Kim Kardashian was not behind the account suspension" and that a worldwide YEEZY BOOST 700 Wave Runner restock is in the works.
See some posts below and let us know in the comments if you care that Yeezy Mafia is back. For more Twitter drama, Lil Yachty and Deadmau5 got into a Twitter spat and Vince Staples chimed in.
Buenos Dias ?

— YEEZY MAFIA (@theyeezymafia) May 28, 2018
Survived to Hollywood https://t.co/9uy96uhwMb

— YEEZY MAFIA (@theyeezymafia) May 28, 2018
To clarify some rumors Kim Kardashian was not behind the account suspension

— YEEZY MAFIA (@theyeezymafia) May 28, 2018
Yessir https://t.co/5AGEgeryDA

— YEEZY MAFIA (@theyeezymafia) May 28, 2018