Richard Branson Says He Is Traveling to Space with Virgin Galactic "in Months"
The tycoon is undergoing astronaut training.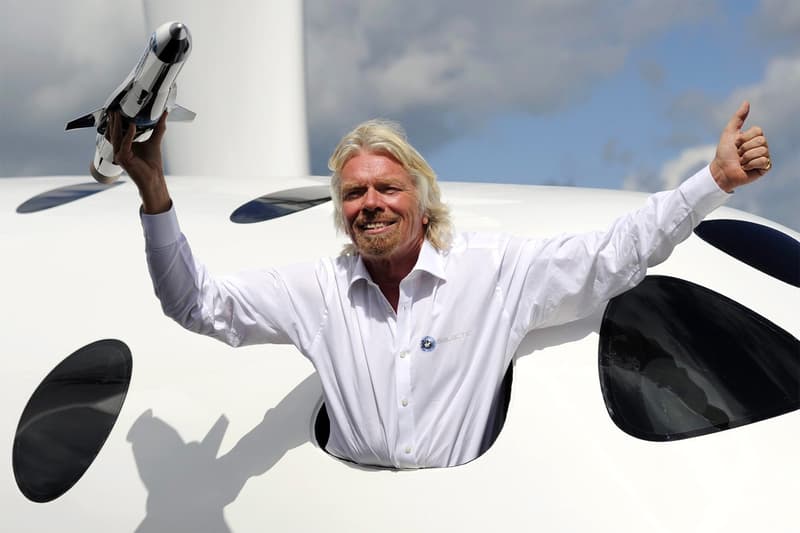 Richard Branson and his Virgin Galactic company is taking big strides in the commercial space race against Jeff Bezos' Blue Origin and Elon Musk's SpaceX. The British business magnate has announced that he will be making his first trip to space via his company's SpaceShipTwo vehicle in mere months. "We're talking about months away, not years away — so it's close," Branson told BBC Radio 4.
The 67-year-old multi-millionaire has been undergoing astronaut training in preparation for what would be a revolutionary trip. "I'm going for fitness training, centrifuge and other training so that my body will hopefully cope well when I go to space." He also addressed the competition within the modern space travel industry. "Elon is doing fantastically well getting cargo into space, and he's building bigger and bigger rockets," he said about SpaceX. However, Branson believes the commercial travel space race is between him and Bezos. "I think we're both neck and neck as to who will put people into space first," he said of the Amazon CEO. "Ultimately, we have to do it safely. It's more a race with ourselves to make sure we have the craft that are safe to put people up there."
Recently, Jeff Bezos' Blue Origin successfully launched its new Shepard rocket and Virgin Galactic conducted its first "space plane" test in April. Let us know which company you think will be taking the lead in the space race in the comments below.