PUMA and MIT Design Lab Create Self-Adapting Microbe Sneakers
Made with bacteria.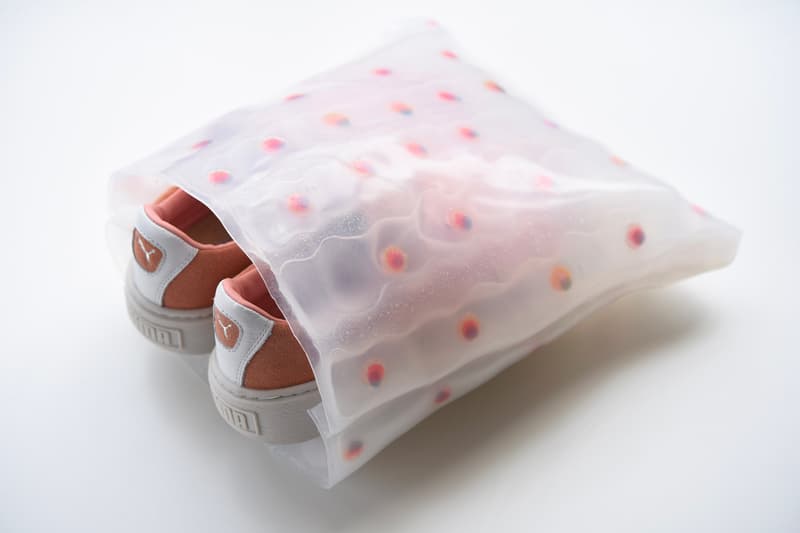 1 of 4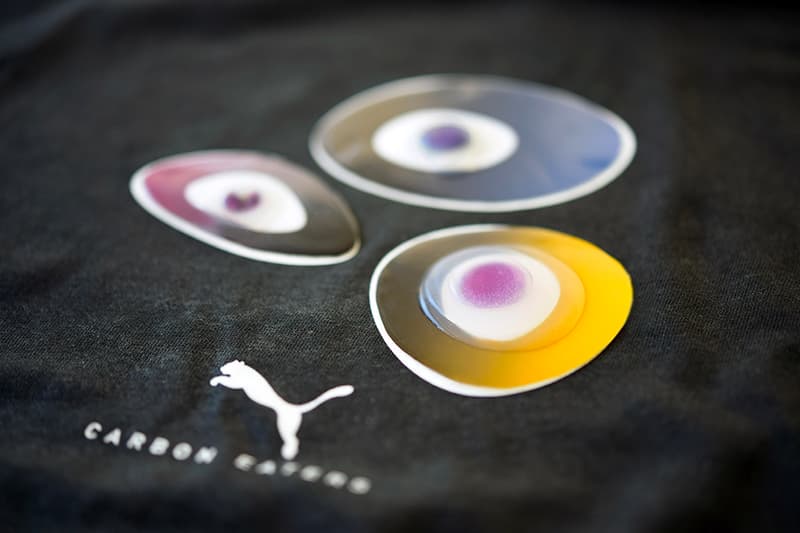 2 of 4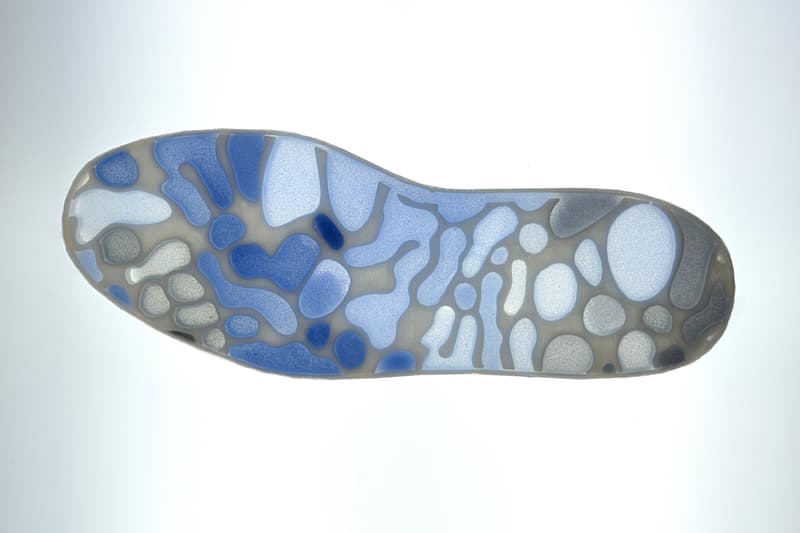 3 of 4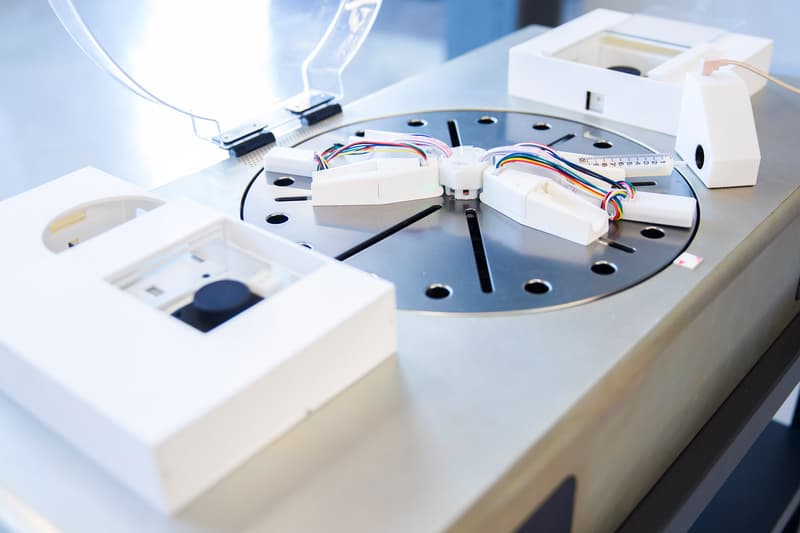 4 of 4
PUMA teamed up with MIT Design Lab for an experimental design project that fused biology with sportswear performance technology, with a particular focus on bacteria. Debuted during Milan Design Week, the collaborative Adaptive Dynamics: Biodesign project included boundary-pushing pieces such as bacteria-assisted "breathing" shoes and "learning" insoles, "carbon-eating" T-shirts and biodegradable packaging.
The Breathing Shoe is a sneaker that adapts to the wearer's biology. Its upper is made from a material with cavities that are filled with bacteria, which responds to heat generated by the wearer and eats away at the material to form a unique air passage pattern. The Deep Learning Insoles also use bacteria, in this case, to collect biological information from the wearer. The insoles' bacteria pods respond to chemicals in sweat and record changes in the wearer's performance via a layer of electronic circuits and micro-controllers. The Carbon Eaters T-Shirt features small buttons containing organisms that react to the carbon in the air, changing color to indicate air quality.
"We are imagining products that can adapt to users and the environment in real time, without the user having to do anything, [to] optimize their movement, body and their performance. Products will behave on behalf of the athlete, in real time and effortlessly," said MIT Design Lab director Yihyun Lim. "Through this perhaps we can cultivate an emotional relationship with our products, a new user-centered experience where our organism-enhanced products become our 'pets', where it needs to be caressed and taken care of."
Check out the innovative pieces above and share your thoughts in the comments below. For more new sneakers, adidas Originals' Futurepacer is the hybrid of the Micropacer and NMD.