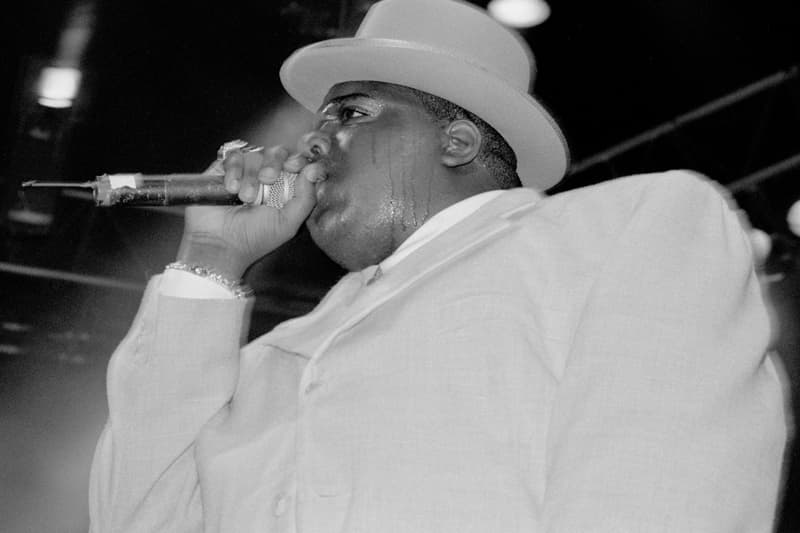 The Notorious B.I.G. Mural in Brooklyn Will Be Destroyed by Landlord
Unfortunate news on Biggie's birthday.
---
The two-story mural depicting The Notorious B.I.G. on the side of a building on Bedford Avenue and Quincy in Bed-Stuy will be taken down. The artwork titled King of NY was created by Naoufal "Rocko" Alaoui and Scott "Zimer" Zimmerman and has attracted crowds since it went up in 2015. According to DNAinfo, landlord Samuel Berkowitz has decided to remove the art in order to add more windows and increase the property value. "Why should I keep it?" he said in a phone interview with the local news outlet. "I don't even see the point of the discussion. I could demolish the building if I wanted to, I don't need no permission from anyone except the DOB." Spread Art NYC, an art collective supporting the mural's artists has stated that the landlord offered to keep it up for $1,250 USD a month. Despite donations from the community, it appears that the group won't be able to sustain the exorbitant cost on a regular basis.
There's also a separate petition going around to make the mural a historic landmark so that it's protected by the Landmarks and Preservation Commission. There's no word yet on when the mural will be taken down, but be sure to stop by and take one last look before it's gone.