Microsoft Research Unveils Holographic Augmented Reality Glasses
They look more wearable than the Google Glass.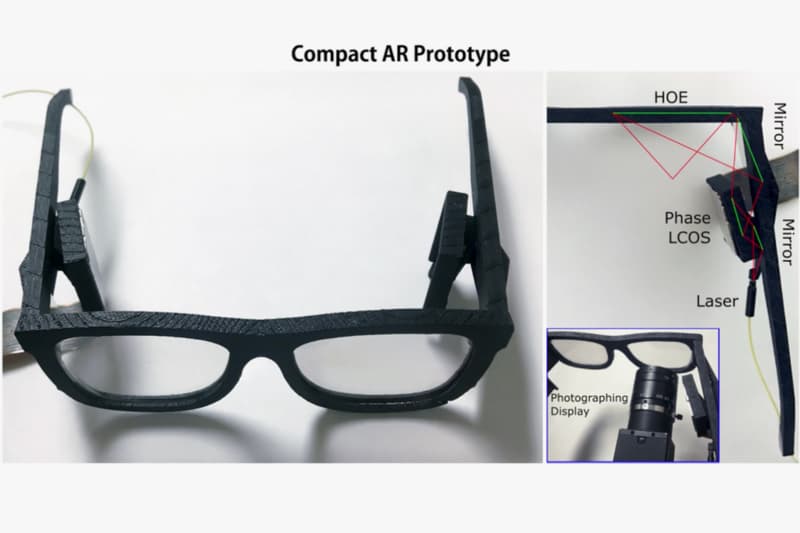 While we still wait for more news on the upcoming HoloLens, Microsoft Research has unveiled a new pair of augmented reality (AR) glasses that use near-eye displays to produce digital holograms. On Friday, Microsoft's team introduced a prototype of the AR glasses with an accompanying research paper and video detailing the capabilities and work around the model.
The holographic display prototype is a step forward in the ongoing endeavor to develop AR — which involves superimposing virtual images on top of what one actually sees. The new AR glasses boast an 80-degree field of view and the ability to correct and assist astigmatism through per-pixel focus control and vision correction. Aesthetically, the device looks like a normal pair of thick-framed glasses, much less bulky than the HoloLens and Google Glass.
"We show various capabilities of near-eye holographic displays (wide field of view, compact form factors, multi-focus, etc.) but we have not yet achieved all these capabilities in a single device," the Microsoft team writes in the research paper.
"In future work, we plan to integrate all these capabilities into a single hardware device while expanding the exit pupil to create a practical stereo display," the paper details. "In this way, we hope to become one step closer to truly mobile near-eye displays that match the range of capabilities of human vision."
Watch the informative video below and see how playing Portal in AR looks insane.