Liana Bank$ Teams up With Mura Masa for "Leave Me Alone"
Look out for her debut mixtape, 'Insubordinate,' in Spring.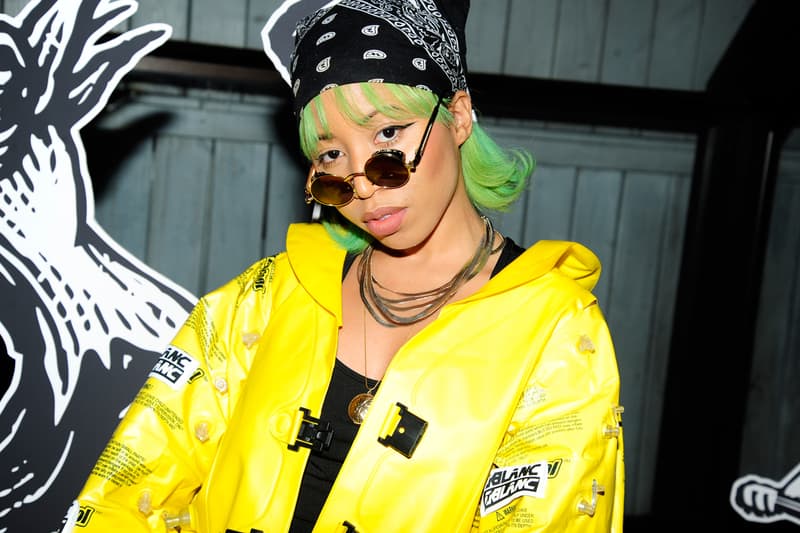 Although Liana Bank$ is new to the scene as a solo artist, the 25-­year-­old New York singer-­songwriter has enjoyed serious success behind the scenes, penning tracks for stars like Rihanna and Nicki Minaj. After making waves online with her YOBO-­produced debut single "LVLUP" back in February, the fluorescent green­-haired songstress has returned for round two. Produced by BBC Music Sound Of 2016 finalist Mura Masa, the uptempo electro­-R&B earworm is a potent meld of Mura's signature production style and Bank$' soulful vocals and snappy songwriting style.
"I've been a fan of Mura Masa for a while. I usually listen to his instrumentals while I'm cooking, riding my hover board or in the tub taking a flower bath. His shit is just different, relaxing, simple & complex all at once. This one track sounded exactly like my life at the time, it was weird. Super calming, but also very chaotic & a little creepy. I Let it play a few times, then the words just started flowing."
Bank$ is preparing to drop her debut mixtape Insubordinate in spring.