Joel Silver Sues Gagosian Gallery Over Undelivered Jeff Koons Sculpture
The movie producer is seeking $6.6 million in damages.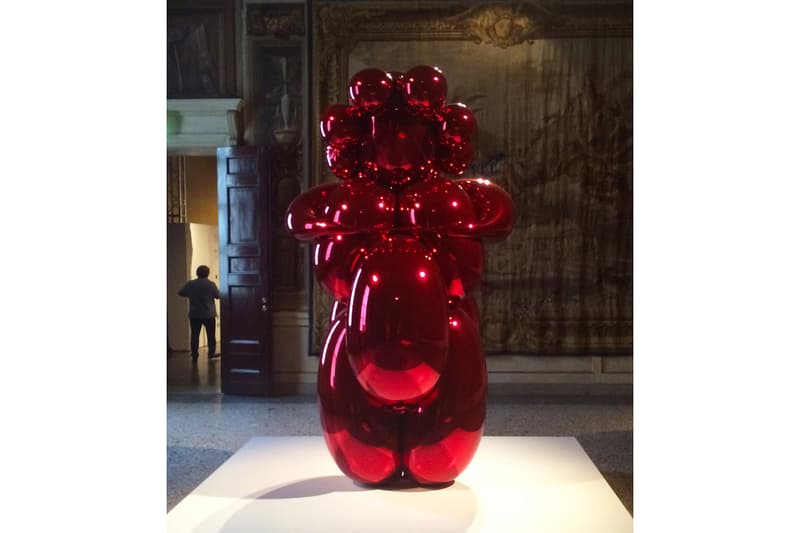 UPDATE: A Gagosian Gallery spokeperson has given the following statement:

"Mr. Koons has become a world-renowned artist because he approaches each piece with utmost integrity and attention to detail. He produces large, complex pieces of art that require master craftsmanship and take time to execute. Because of the unusual process used to create his pieces, and his impeccable standards for completion, his contracts for sale specifically state that the delivery dates are only estimates. For more than 30 years Jeff Koons has been creating works of art and to our knowledge, without exception, has never failed to deliver these works and always to the enormous satisfaction of the collector. Progress is being made on the pieces at issue in these litigations, and as always they will be delivered upon completion."
Movie producer Joel Silver, who's worked on the likes of The Matrix, Predator, Lethal Weapon and Die Hard, has sued the Gagosian gallery over a Jeff Koons sculpture that he never received. The lawsuit, filed on April 27, alleges that Silver originally began making payments for the sculpture in 2014 and was given a delivery date of June 2017. But when the delivery date was repeatedly pushed back, the producer became concerned.
The most recently delivery date push was to August 2020, at which point Silver asked that the purchase be canceled and the $3.2 million USD he paid be refunded. The gallery refused to refund the money, saying that if he cancelled the order, Gagosian would keep the money. Hyperallergic reports that this is the latest case against the Gagosian, with MoMA trustee Steven Tananbaum also filing a suit against the gallery and Jeff Koons for failing to deliver 3 sculptures after he'd already paid over $13 million USD.
Silver is seeking that his purchase agreement be voided, the $3.2 million USD be returned and that he's awarded $6.6 million USD for the gallery's violaton of the New York Arts and Cultural Affairs law. The suit says that "The Gagosian Gallery willfully failed to provide information required by [NYACAL] to Plaintiff Silver, and knowingly provided false information."
Although there has been no official statement from Koons' side, one can only suspect the reason for the delays based off of the artist's level of involvement in each of the works, once quoted by Michelle Kuo for having fabrication standards that "easily—and incredibly—exceed those of advanced industry, whether aerospace or military."
In related news, KAWS designed a new light feature for AllRightsReserved.