5 Basketball Movies That Deserve a Reboot
With our choice of who will act in them.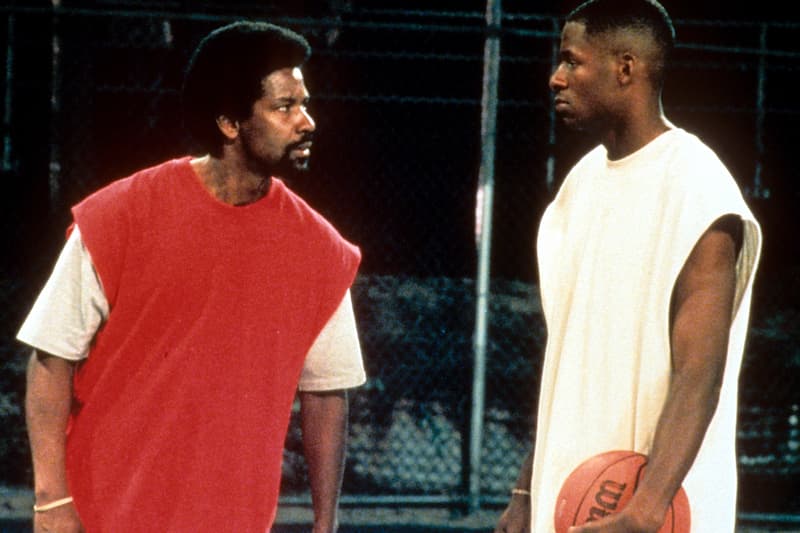 "Reboot" has become a dirty word for movie-goers, fans and cinema buffs alike, and for good reason: it seems that audiences can't go a week without their favorite superhero franchise getting a lead-grey revamp courtesy of some fresh-faced director's creative vision. One need look no further than Zack Snyder's recent Batman v. Superman for an example of a reboot reviled for its self-serious tone and mishmash plot. Then there's the issue of casting: hell, we've seen two Batmen, three Hulks and three different Spider-Men all in the past decade alone. This constant shuffle of stars, aesthetics and directors can leave even the most doe-eyed fans weary.
With that being said, sports movies are a different beast altogether. Where comic book reboots require the rote reintroduction of familiar origin stories and characters, sports films share a central premise and plot point that is essentially timeless. It's like The Wire's Slim Charles once said: "Game's the same, just got more fierce." The casting issue, however, is amplified in sports films. Roles played by iconic athletes often leave hulking shoes behind to fill; fan reactions to these castings will always be polarized.
So when word finally broke that the much-rumored sequel to Space Jam was indeed in the works with Lebron James stepping up as leading man and Fast & Furious director Justin Lin filling the director's chair, we at HYPEBEAST naturally thought of all the other basketball films that raised us and how they could be brought into the present.
With that in mind, here are the five basketball-centric films that deserve their own reboots, with the key players who would act in them.
White Men Can't Jump
Starring Miles Teller & Michael B. Jordan
The seminal tale of streetball hustlers Billy and Sidney is ripe for a remake, preferably starring Teller and Jordan as the dynamic onscreen duo. Gloria could be rebooted as a Kardashian-obsessed socialmedialite millennial, desperate for her shot at superstardom—be it a cameo on E! or maybe a record-breaking QuizUp score. "Foods That Start With The Letter Q," anyone?
He Got Game
Starring Russell Westbrook & Snoop Dogg
Bear with us here: bringing the tale of Jesus Shuttlesworth into 2016 is no easy feat, but if anyone were to pull it off, it would be Snoop and Russ. Transpose the film onto the West Coast, with Jake thrown in jail on a bogus charge as a result of a corrupt and crooked justice system and you have a poignant tale that transcends basketball and focuses on the intricacies of the father-son dynamic.
Coach Carter
Starring John Boyega and Idris Elba
Sure, it hasn't been that long since the original Coach Carter film was released to much critical acclaim, but look to Spiderman for the example of a corpse getting reanimated before the body has even had a chance to cool off. Add the dynamism of Idris Elba and John Boyega as the father-son centerpiece at the heart of a high school basketball team's redemptive tale and this seems like a no-brainer. The potential for an ensemble cast seems all too real here, too: think Shameik Moore (Dope) and Mack Wilds (The Wire) joining the team as supporting characters.
Above the Rim
Starring A$AP Rocky as Birdie and Michael B. Jordan
Okay, so we double-dipped and threw Michael B. Jordan on the list twice. But you've got to admit that Jordan would make a perfect candidate for a squeaky-clean high school basketball prospect torn between his athletic ambitions and his loyalties to the dark and menacing world of the drug trade, represented by A$AP Rocky reprising Tupac Shakur's Birdie and Tyler, the Creator as Birdie's right hand. Best of all, the original's star, Duane Martin, returns as Jordan's older brother after blowing out his knee at Georgetown.
Sunset Park as Ramona Park
Starring Tina Fey and Vince Staples
The fish-out-of-water narrative has been trodden so much its ended up trampled over the past couple decades, but if anyone could bring a self-awareness to the role of a white teacher brought in to help a rough-and-tumble inner-city school's basketball team, it would be Tina Fey. Move the film's setting to a fictional high school located just off Ramona Park in Long Beach (as opposed to Sunset Park in New York) and you can cast Vince Staples as the sardonic wise-ass of a team captain. Staples has already proven his comedic meddle in Dope, let alone his various social media accounts. No-brainer.
---
As always, sound off in the comments with which reboot you would like to see and with what actors.