Warren Lotas Reimagines the Toronto Raptors Mascot as a Demonic Flame-Engulfed Beast
Dropping just prior to the Raptors vs. Wizards Game 6 matchup.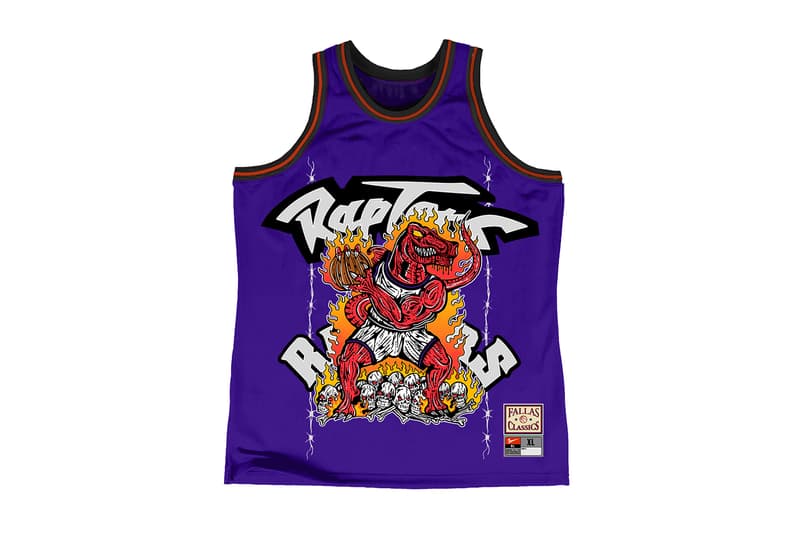 1 of 2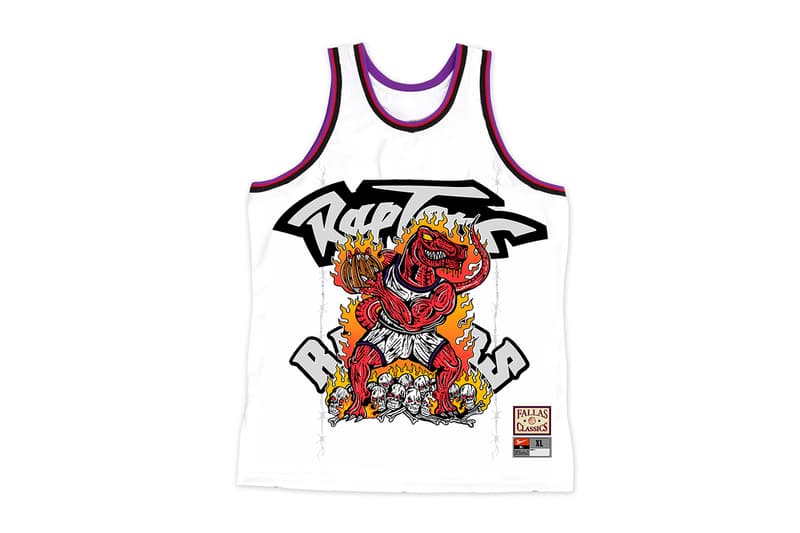 2 of 2
Warren Lotas expands his growing macabre-inspired NBA jersey collection with a brand new release, this time aimed at the team up north — the Toronto Raptors. The new offering will drop just prior to Game 6, as DeMar DeRozan and his Raptors team head to D.C. in hopes of eliminating John Wall and his Washington Wizards squad.
Seen above in both purple and white renditions, each jersey is characterized by a flame-engulfed demonic raptor perched above a swarm of skulls and crossbones. Warren Lotas' Raptors jersey will be offered through Frenzy — an online retail platform — and can only be purchased by those standing in the set Toronto-based geofenced zone when the app countdown hits zero.
In other fashion news, Justin Timberlake's Man of the Woods merch comes to RSVP Gallery.