Smoke DZA and Ty Dolla $ign Connect on New Track, "The Love"
Off his upcoming 'Not For Sale' album due out Friday.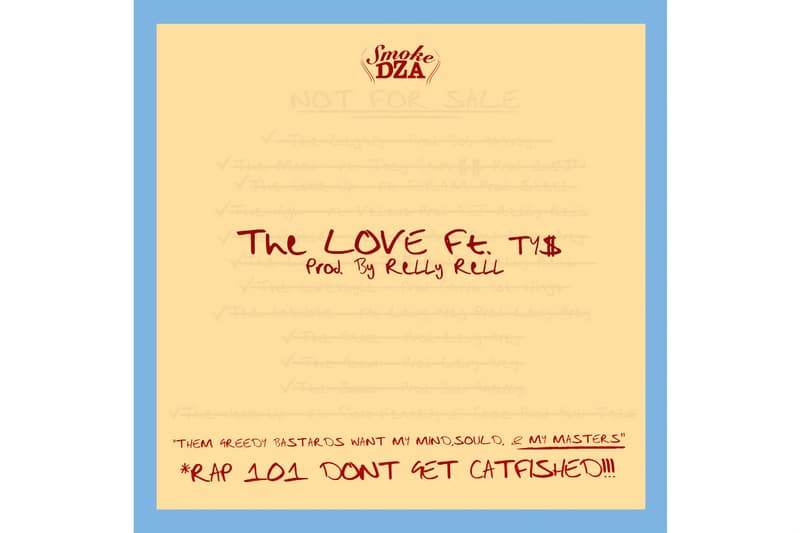 With new album on the horizon, the Kushed God otherwise known as Smoke DZA, teams up with hitmaker Ty Dolla $ign for a new R&B-infused rap cut titled, "The Love." The tracks finds DZA expanding his creative forte, showcasing his knack not only for penning street anthems, but also an ability to deliver some smooth, lower BPM joints for the ladies. Meanwhile, you'll find the music duo exchanging bars and hooks in hopes of swooning their personal love interests, letting it be known they'll be showered with the finer things in life.
Listen below and stay tuned for DZA's Not For Sale album set to arrive this Friday, April 20. The project will also include features from Joey Bada$4, Bodega Bamz, Dom Kennedy, D.R.A.M. and others.
You can also revisit DZA's latest mixtape, Cuz I Felt Like It Again, released back in November.