Sarah Palin Threatening to Sue Azealia Banks Over Tweets
"When you're a public figure who courts attention, you can't sue ppl for making jokes. Freedom of Speech girllllyyyyy"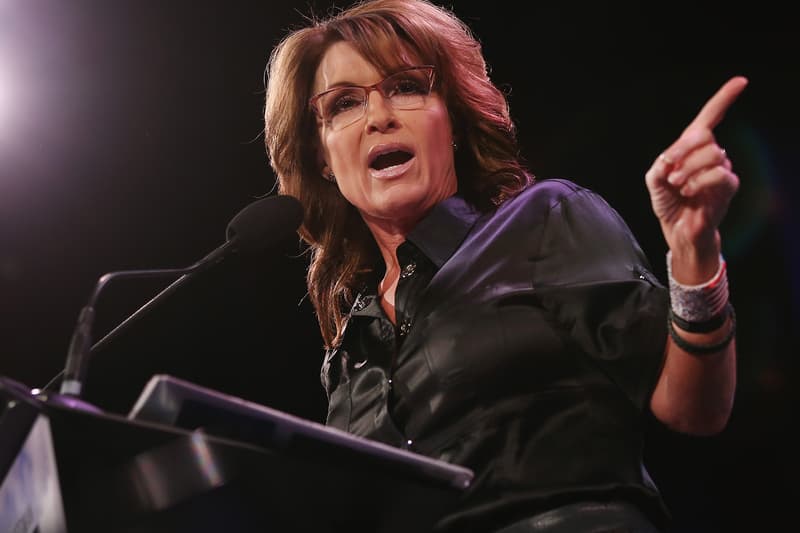 Politician Sarah Palin is threatening to sue Azealia Banks for the recent comments made on Twitter. Azealia was on the social media recently and posted a series of now-deleted tweets after reading a fake news story she thought was real. The story alleged Pailin had said "negroes loved being slaves" and in response to the supposed comments, Banks wrote on Twitter: "Sarah Palin needs to have her hair shaved off to a buzz cut, get headf*cked by a big veiny, ashy, black d*ck then be locked in a cupboard… Let's find the biggest burliest blackest negroes and let them run a train on her. Film it and put it on Worldstar." The tweets have since been deleted and Palin has since made a response through her official Facebook page:
"Hey Female Rapper – listen up, little darling. No one has any idea what you're wigging out about in these bizarre, violent rants against me, but you're obviously not exercising enough intelligence to acknowledge you've been sucked into believing some fake interview in which I supposedly offered comments representing the antithesis of my truth."
In a recent interview with People Magazine, representatives from Palin's camp also said they were "in discussions with attorneys" about the exact nature of the suit and where and when it will be filed.
Azealia Banks has since apologized to Palin through an open letter on her Tumblr and a series of Tweets.
LOL, if Sarah Palin actually decides to sue me i'll only use the controversy to make myself an even larger American Cultural Figure.

— AZEALIABANKS (@AZEALIABANKS) April 5, 2016
The Sarah Palin page in history will be condensed to a footnote in the Azealia Banks chapter. Well behaved women seldom make history.

— AZEALIABANKS (@AZEALIABANKS) April 5, 2016
When you're a public figure who courts attention, you can't sue ppl for making jokes. Freedom of Speech girllllyyyyy

— AZEALIABANKS (@AZEALIABANKS) April 5, 2016
Everyone can tell you're spreading them cheeks for Mr. Trump Sarah….. you ain't got to lie.

— AZEALIABANKS (@AZEALIABANKS) April 5, 2016