Q-Tip, Kanye West, Andre 3000 and More Pay Tribute at Phife Dawg's Memorial
Rest in Power, Phife.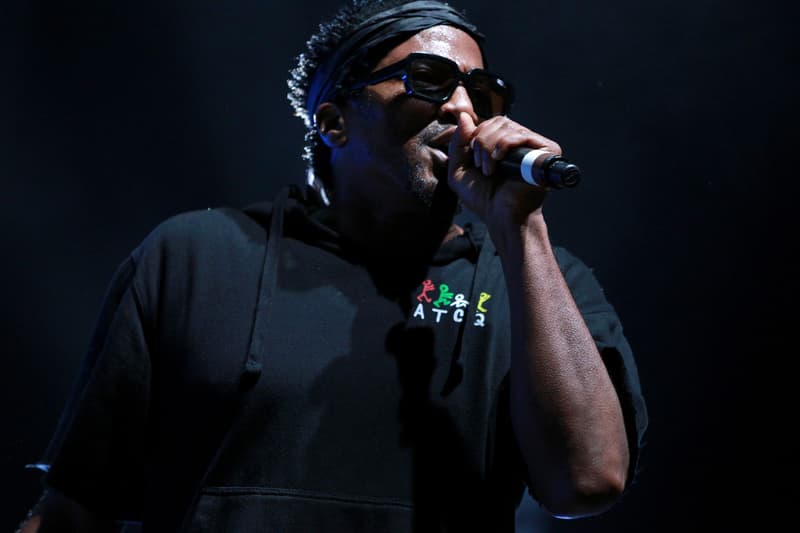 Last night at the legendary Apollo Theater in Harlem, a plethora of hip-hop greats joined together to honor Phife Dawg, the legendary A Tribe Called Quest rapper who passed away in March. Phife's Tribe brothers, Andre 3000, Kanye West, and others all took center stage to reminisce on the good times they had with the late emcee and the impact he made in their careers. Q-Tip, has been there since day one for Phife, as he shared tales of childhood growing up in New York and how they admired Run-DMC and LL Cool in hopes of one day emulating their talent and success.
Kanye West looked at Tribe with the same esteem with which Tip and Phife recognized LL Cool J and Run DMC and said "Anything I ever did wrong, blame Tip and Phife, 'cause y'all raised me," he said, which garnered laughter from the crowd. "Y'all made it OK for me to be me."
Andre 3000 also highlighted the significance that Phife and Tribe had on Outkast, saying "Outkast would not be Outkast" without Tribe, adding, "In high school, my rap name was Jhaz — because of these n—as." He also revealed news that a Tribe and Outkast collaboration project almost took place.
"About a year or two ago, maybe, we were talking about doing an A Tribe Called Quest and Outkast album," he said, later calling Tribe the greatest hip-hop group of all-time. "For whatever reason, it did not happen. But, I just want to say, I don't want to let the time go by. Please people, don't let the time go by. Because you never know. That's one of the biggest things I regret now."
KRS-One, The Roots and D'Angelo, were also in the house doing musical tributes for Phife too.