Check out Offset's $100,000 USD Rain Drop Chain
"DROP TOP" is engraved on the backside.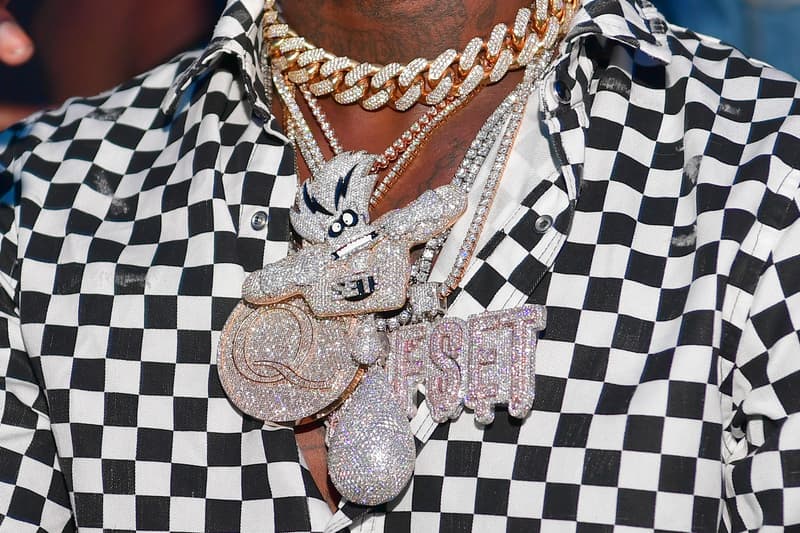 Throughout the years, Migos have lived up to the status of being three of the iciest artists in the rap game. Offset recently added a new piece to his collection — a $100,000 USD rain drop chain in reference to the group's nation-wide hit, "Bad and Boujee." The words "drop top" were also engraved on the back of the piece. TMZ revealed that the raindrop itself is 32 karats, with a total of 65 karats including the chain. Made by famed jeweler Elliot Avianne of Avianne & Co Jewelers, the chain was said to be made in 48 hours. Check it out below and let us know how you think it compares to Drake's $120,000 USD OVO owl chain by Ben Baller.