Mercedes-Maybach Displays One-Off Luxury Living Room Furniture
"This is not about wallowing in the past, but about forward-looking enhancement and refinement."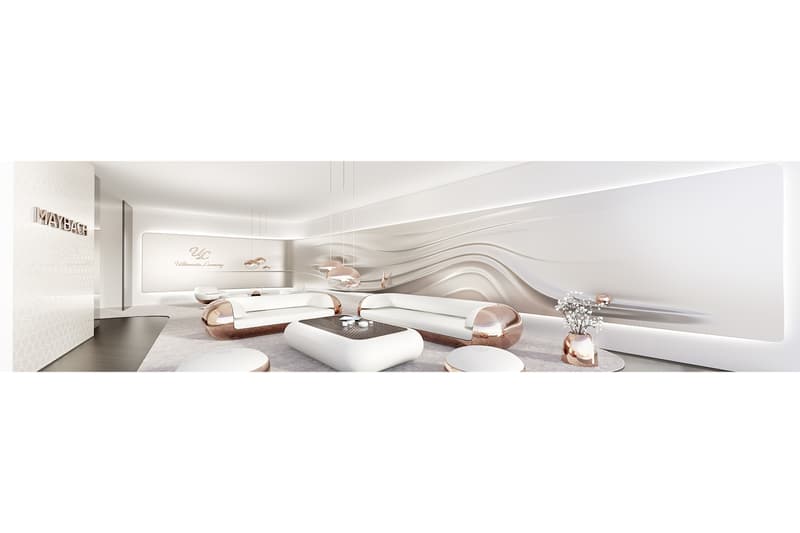 Mercedes-Maybach continues expanding its range of luxury goods with an assortment of high-end living room furniture. Encompassing everything from a two- and three-seater sofa to planters and lamps, the limited edition range aims to blend elements of the company's SUV range with contemporary furniture design.
This fusion of influence manifests in raised seat positions and automotive detailing, like the metallic accents and fabric selection. Mercedes-Benz defines its design philosophy as "Sensual Purity," reflected in the rosé gold, cream and silk beige selected as the base colors. Meanwhile, the designs center around laidback lounge ware, like the expansive sofa and complementary lounge chairs.
The collection was showcased at Auto China 2018 in Beijing as a one-off, but it may be a hint of things to come for the luxury manufacturer. Most recently, the Mercedes-Maybach collaboration resulted in the Vision Mercedes-Maybach Ultimate Luxury Concept SUV-sized sedan which debuted at the 2018 Beijing Auto Show.