Kanye West "Keep America Great" Posters Appearing All Over NYC, Chicago & LA
With the hashtag #Kanye2024.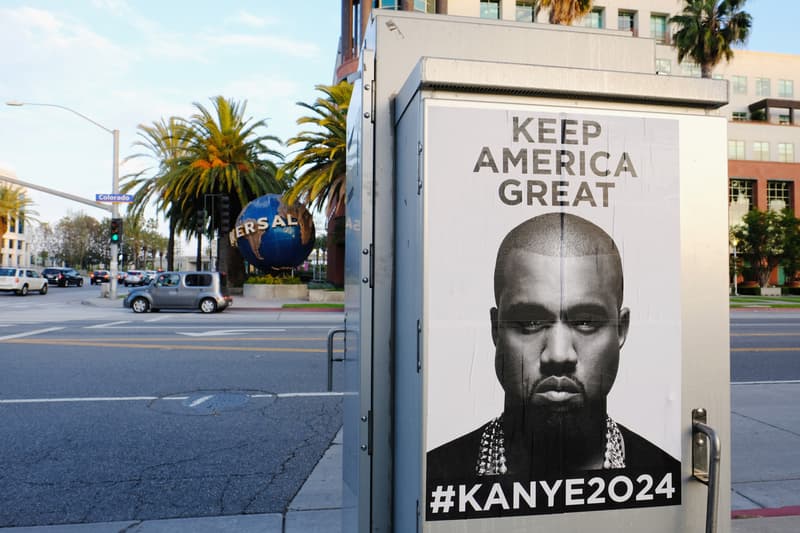 Less than 24 hours after Kanye West was reportedly quoted saying "I Love Donald Trump" during a private discussion with Hot 97's Ebro Darden, "Keep America Great" posters with West's face are now popping up all over New York City, Chicago and Los Angeles. The mysterious posters use President Trump's 2020 campaign slogan along with the hashtag, "#KANYE2024." The Kids See Ghost rapper acknowledged the posters himself by tweeting a photo of it out with the confused emoji, but quickly deleted it.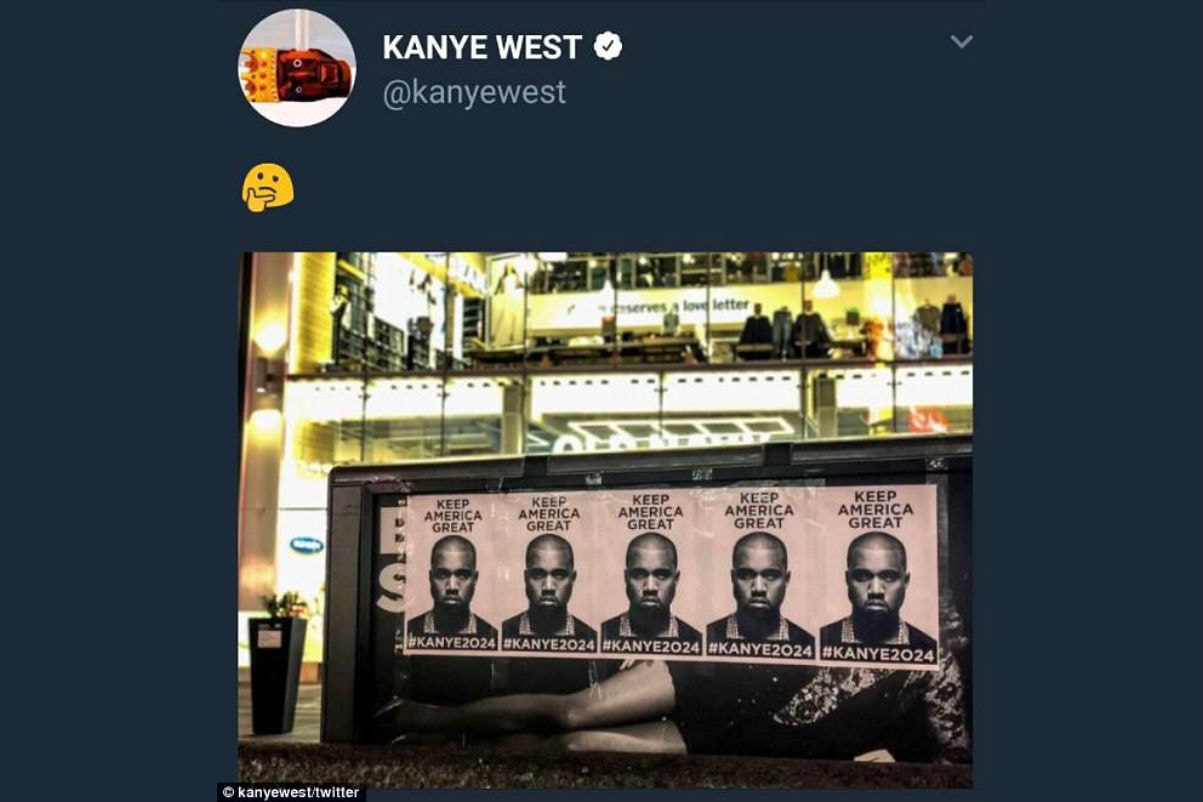 It should also be noted that this appears to be the work of several anonymous some street artists who have no personal connections to Kanye West. The group also reportedly issued this statement to the thegatewaypundit regarding their posters.
"Kanye West tore a hole in the fabric of reality this weekend by recognizing the wisdom of YouTuber Candace Owens in the most publicly unfiltered way possible, via Twitter. Donald Trump has proved to all Americans that clarity of vision and the ability to persuade are much stronger assets for a President than political experience. Kanye appears to get this more than anyone else out there. Candace Owens is fighting for individual sovereignty, self-responsibility and being recognized by Kanye is a watershed moment for this country. We don't know if Kanye wants to be President, Trump has proved that it creates a huge amount of enemies, but recognizing universal cultural truths is something that cultural icons are better at than politicians, it's how they build success."
Check out the poster sightings down below.
Kanye West 2024 posters spotted in LA, Chicago & New York City #Kanye2024 pic.twitter.com/OLMxEK9zgc

— @yeezyboosts (@yeezyboosts) April 23, 2018
All jokes aside #kanye2024 pic.twitter.com/bbZsLI0E1N

— Michael Elkin?? (@mmjmikeelkin) April 23, 2018
Brooklyn, time to wake up. Victors not victims.#Kanye2024 pic.twitter.com/FF7l50i5J8

— TheFaction (@TheFaction1776) April 23, 2018
#Kanye2024 pic.twitter.com/4MY6qSZYmK

— Art Wing Conspiracy (@artwingcon) April 23, 2018
Open up, America. Take your medicine. Kanye will feed you the Red Pill. #Kanye2024 pic.twitter.com/HHpyRYZmX8

— TheFaction (@TheFaction1776) April 23, 2018
Queens, the time has come.

Leave the Democrat plantation.

Victory is yours to achieve. #Kanye2024 pic.twitter.com/AdRYNsTF6Y

— TheFaction (@TheFaction1776) April 23, 2018
In other related news, Kanye will also be appearing on an episode of Family Feud in May.