LeBron James Breaks Michaels Jordan's Consecutive Game Double-Digit Scoring Record
Going 867 games straight.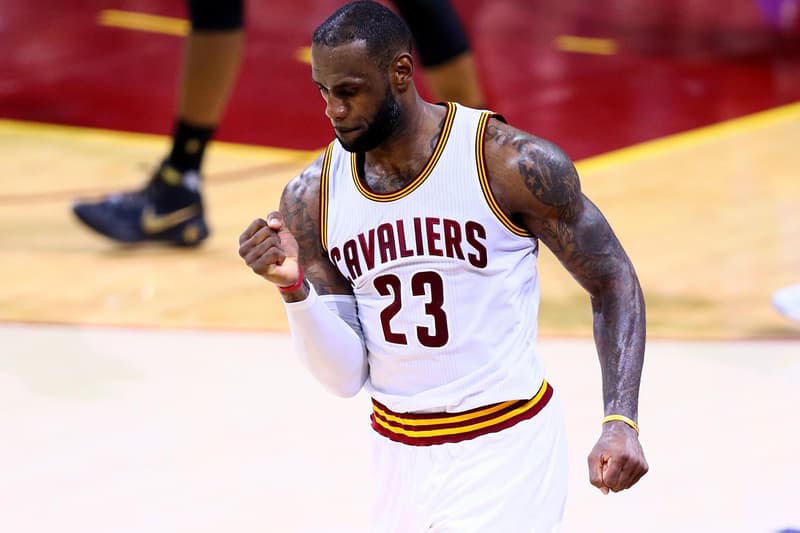 Although currently occupying the third spot in the Eastern Conference playoff race, the Cleveland Cavaliers have had a tumultuous season — having dealt with dysfunctional team dynamics and now nagging injuries with an ailing head coach. With that said, LeBron James's MVP-caliber season has been the one constant, which he added onto when his Cavs team hosted the New Orleans Pelicans on Friday night.
As it currently stands, King James officially holds the record for most consecutive games scoring at least 10 points — reaching 867 games, which was good enough to derail Michael Jordan's previous record.
When asked to comment on the milestone, James told ESPN before the game:
"It's not like I set out to say that I want to be the No. 1 in scoring 10 points, double digits or consecutive games or whatever that and whatnot, but anytime, like, a statistical category comes up and I'm able to accomplish something like that, I mean, it's pretty incredible."

"I think it's been like 11 years that I've been able to accomplish this feat, so I've been able to take care of my body, that's one, and I've been around some great teammates and coaches and two organizations that have allowed me to be who I am, so that's two, and just going out and playing for the joy of the game."
In other hoops news, top high school prospect Darius Bazley decommits from Syracuse and opts for G League.