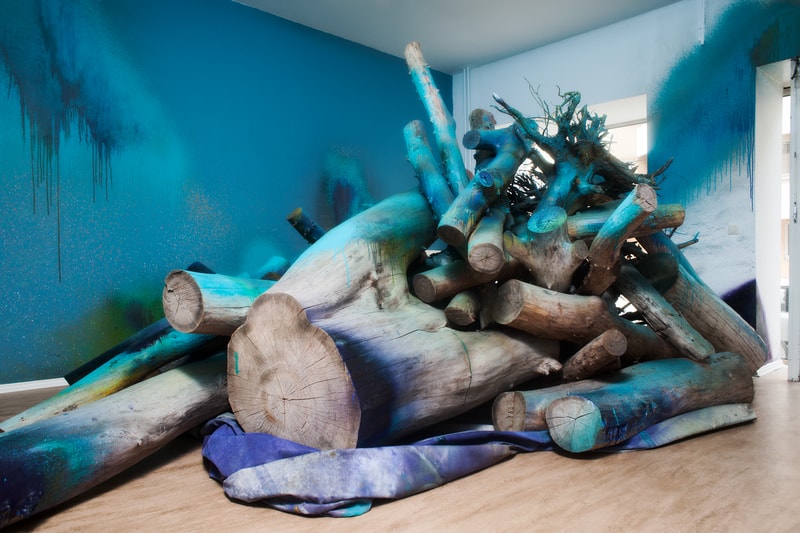 Katharina Grosse's "Prototypes of Imagination" Exhibit Will Be a Color Explosion
To launch at Gagosian London this summer.
---
Renowned creator of incredibly colorful site-specific works, Katharina Grosse, is the subject of a new solo exhibition at Gagosian's London gallery. Titled "Prototypes of Imagination," the upcoming showcase will put on a grand display of stretched canvas paintings packed with explosive hues. Two of the paintings will be created on large loose cloth hanging from the ceiling. "Grosse's vivid colors, gestures, and overlapping shapes assert their own spatiotemporal transformations that defy perspective and chronology," said the gallery in a statement.
"Prototypes of Imagination" is set to run from May 15 up until July 27. Head over to Gagosian's official website to learn more and stay tuned for updates. In related news, a reclining nude painting by Modigliani has set the all-time auction estimate record.
Gagosian
6–24 Britannia Street
London WC1X 9JD