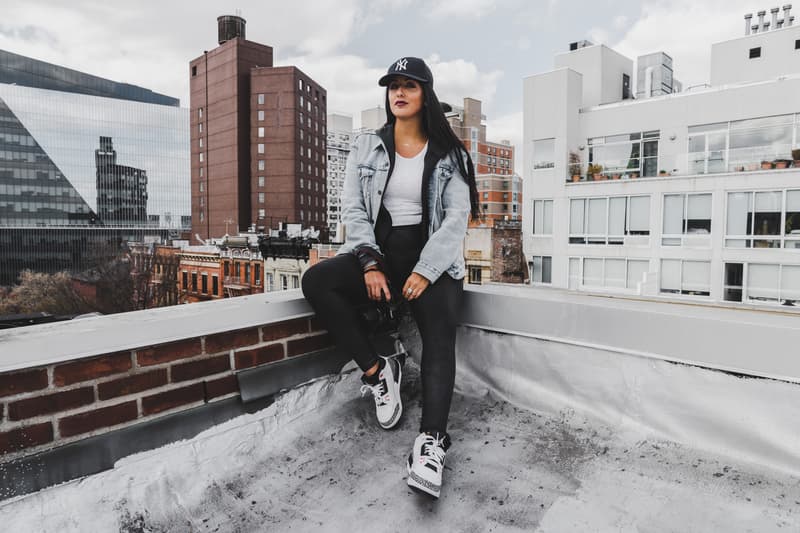 HIDDEN HYPEBEASTS: Natalie Amrossi aka Misshattan Embodies the True New York Hustle
All while leading the aerial photography movement in the Big Apple and worldwide.
---
Decades ago before the term "hypebeast" was even born, a niche group of collectors and fans of sneakers, streetwear, and hip-hop culture coexisted and were seemingly a mystery to the rest of the world. These days, it's not hard to find someone who fits that mold in both a positive and negative connotation. What is difficult to find however is someone who works in a profession where stereotypically you wouldn't think of finding someone who fits the mold. And thus, HIDDEN HYPEBEASTS was born — a new series with the goal of seeking out individuals who may not come off as one at first, because of their job or occupation, but truly exemplifies the culture once you peel back the initial metaphorical layer. Today we introduce aerial photographer Natalie Amrossi, also known as Misshattan.
Natalie's nickname and subsequently her brand started out initially as a joke. Her love for New York City led to her telling all her friends that she was Manhattan's Mrs. and just like that, Misshattan was born. She embodies a true New Yorker's spirit, determination and hustle as seen in her hard-to-achieve aerial shots and frequent travels. But Misshattan wasn't always an aerial photographer, though now, she's definitely a pioneer in the field. Also a self-proclaimed hypebeast, Amrossi proves that a career switch fueled by passion can be achieved by anyone.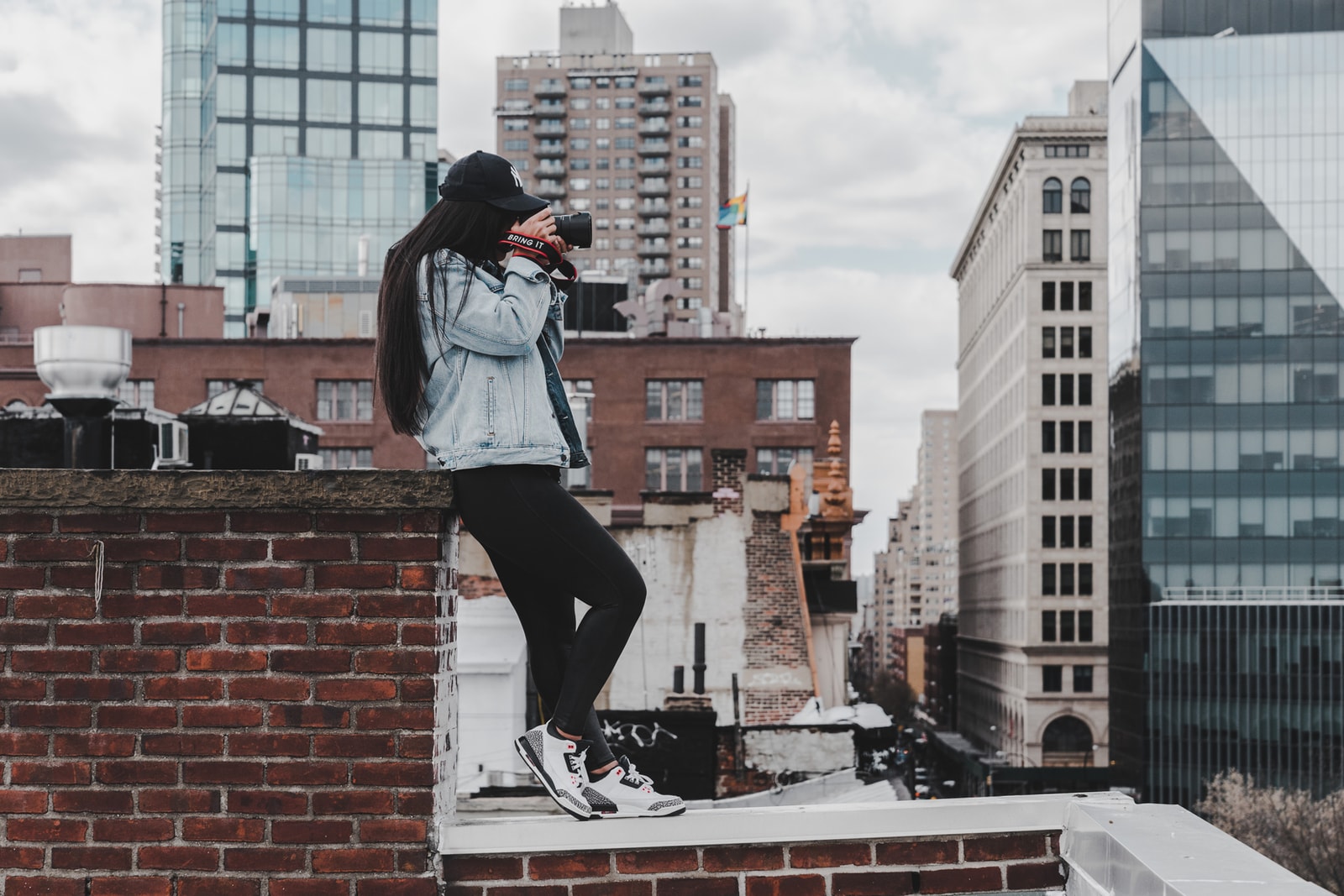 Origin Story
A Queens native, Misshattan was exposed to streetwear at an early age — a time when sneaker culture was just starting to become mainstream. However, unlike most people, she had the pleasure of meeting present-day fashion royalty, Ronnie Fieg, before his success in retail. The founder of KITH grew up in Queens and went to elementary school, junior high and high school with Amrossi's sister. "I can't say I know Ronnie because I don't know him like that, my sister is seven years older than me, but I remember him coming around to the house and hanging out as a little girl so it's really inspirational to see what he's doing," she explains.
Misshattan got her first job at the age of 12 so she could buy her own sneakers. She got a waitress position by pretending to be a 16-year-old Francis Lewis High School student to meet employment requirements. "I was lucky enough to have whatever I wanted, but I wasn't going to ask my parents for $100 USD for a pair of kicks at that young age. I always found my own way to make money." She did whatever it took to come up with the money to buy sneakers that interested her, including buying candy wholesale and selling it with her brother, "I was just really into sneakers," she tells us.
I always like to have fly kicks while I'm flying. You never know if you'll take a cool shot.
That same passion she had for sneakers at a young age followed her into her professional career, when she realized photography, especially aerial photography, was her calling. Coming out of college where she majored in finance, Natalie worked for J.P. Morgan for three years first. During that time, she stayed dedicated to photography, often taking photos before, after and even during work. "I always loved taking photos, at work I would sneak away and snap some shots." After leaving the company, she became a full-time photographer and picked up jobs for multiple brands. Then, a helicopter company reached out and asked her to fly with them, she says "the rest is history."
1 of 2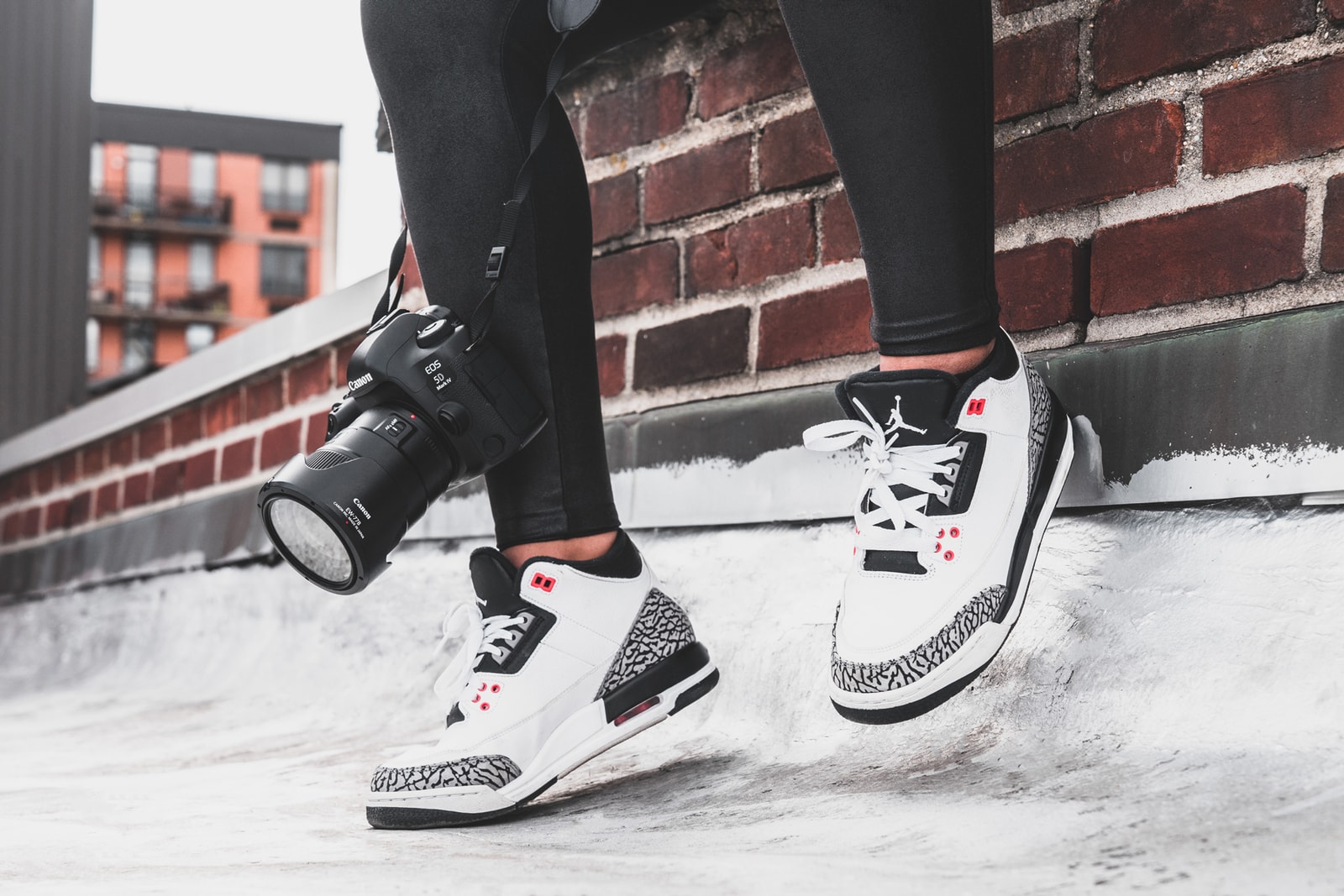 2 of 2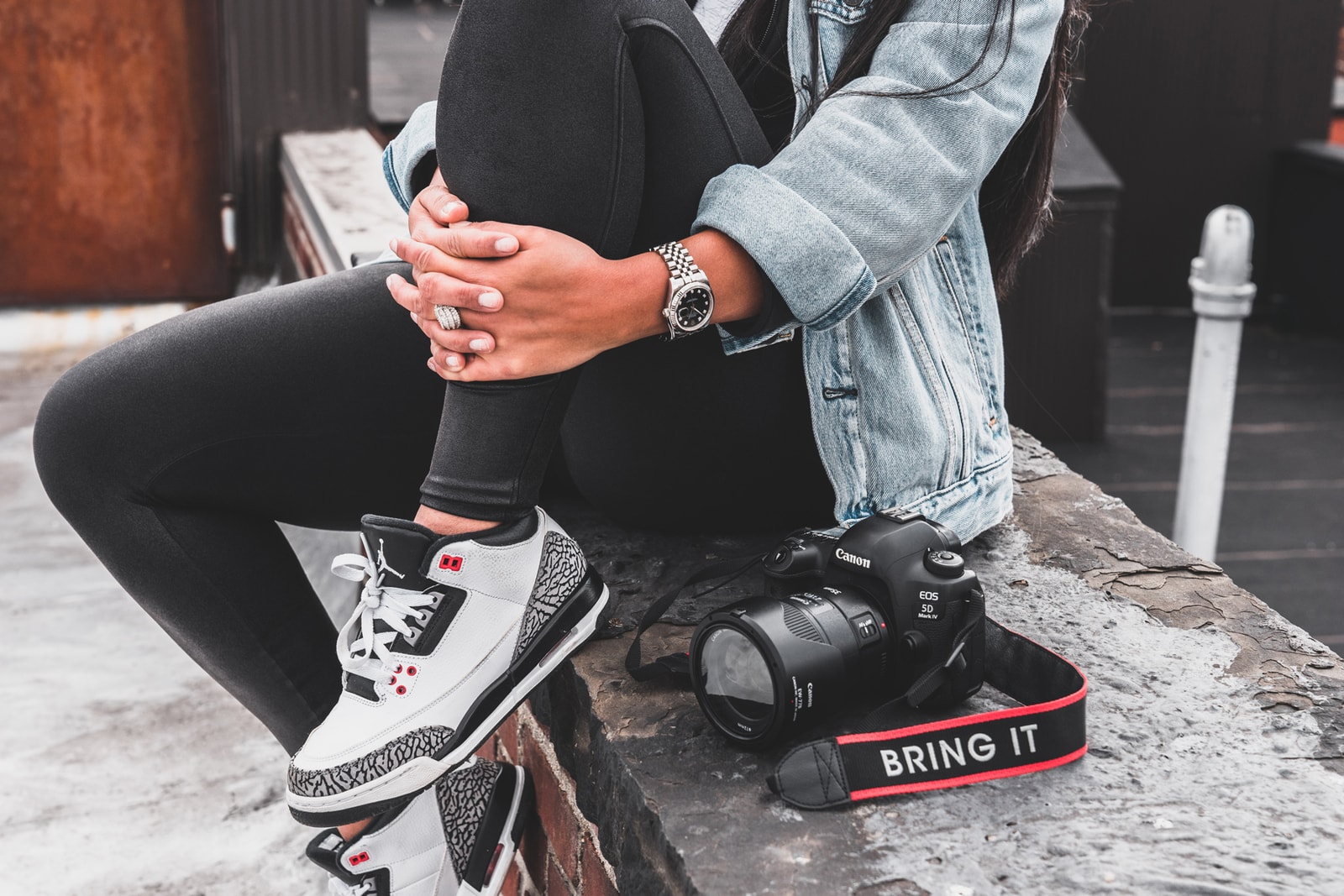 Aerial Photography
Photography has always been part of street culture, providing people the opportunity to share unique visual stories, experiences and sometimes, outfit photos. It only made sense for the evolution of the what did you wear today (WDYWT) and outfit of the day (OOTD) movements to transition into more impressive shots. Now, it's quite normal to see outfit photos of people on top of buildings with their feet dangling or doing selfie stick pics of themselves with entire cityscapes in the background. So for Misshattan, aerial photography from a helicopter was the next step from these types of photo trends. The new style of shooting allowed her to further explore her creative side in the field and separate herself from the norm. As a result, she would eventually become a leader in the aerial shot movement.
Wielding a Canon EOS 5D Mark IV, Misshattan's loadout of choice is a 24-70mm f/2.8 lens. "I carry a variety of lenses but that's my go-to." In terms of what she wears while flying, she says she doesn't have a specific look but whatever she wears has to be comfortable and the sneakers have to be on point. "I just like to switch up the kicks. I always like to have fly kicks while I'm flying. You never know if you'll take a cool shot." The cool shots she's taken have allowed her to travel worldwide with her camera in tow. She's visited cities like Los Angeles, San Francisco, Miami and Chicago as well as states like Hawaii, Texas and Utah. Abroad, she's been to Curacao, Tokyo, Hong Kong, Sweden, Belize and Morocco — where she nearly died from a stalled helicopter.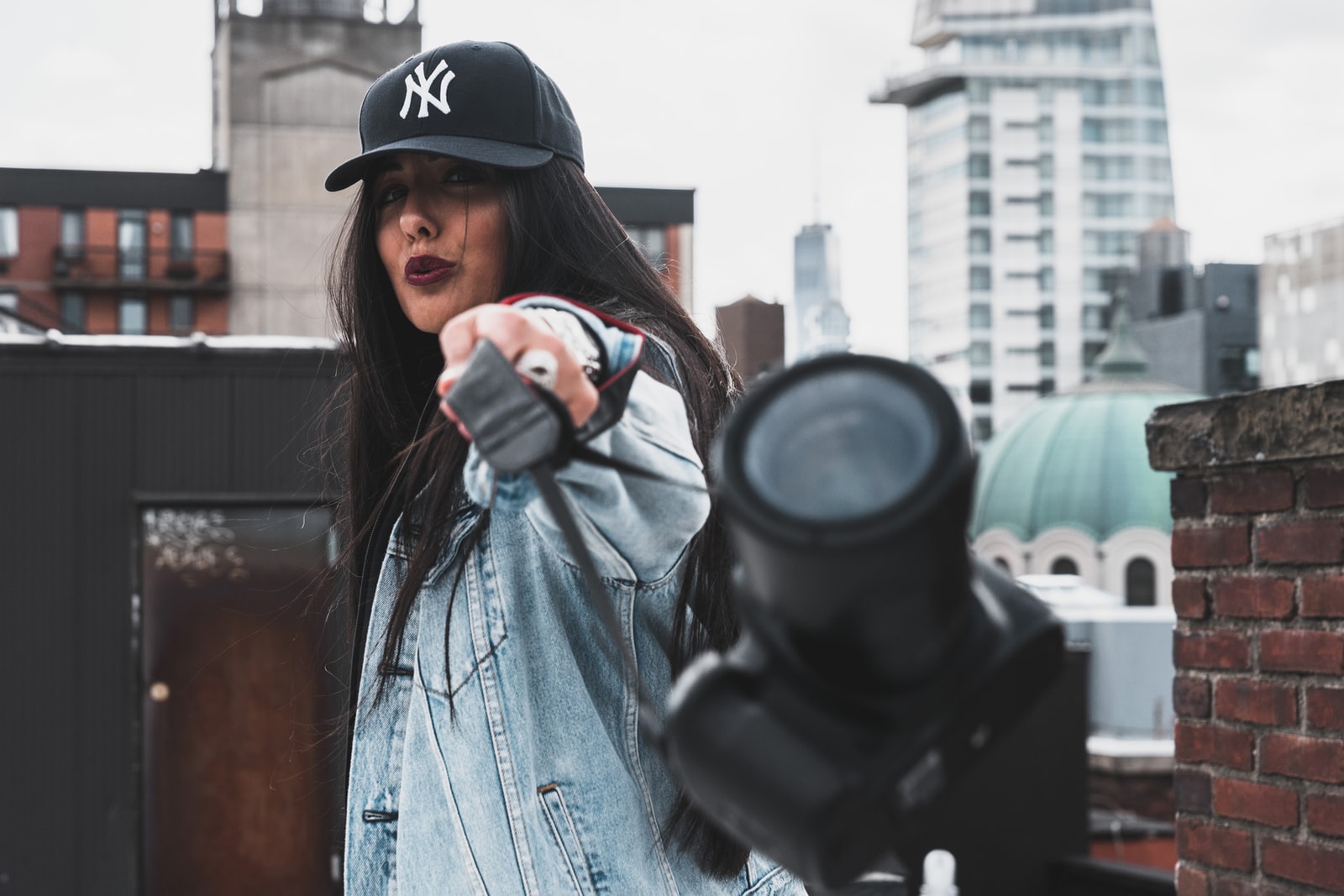 The adrenaline rush from aerial photography and the slightest chance of capturing a "unicorn shot" – a once in a lifetime photo — is why Misshattan does what she does. These are also the reason why she encourages others to pursue their passion, even with all the risks. For those looking to break into aerial photography, whether as a hobby or professionally, she says "keep shooting. Find ways to get in the air. If you can't afford it, try to save up and book a whole helicopter where you split it with your friends and find people who want to do the same thing. The more you shoot the better you get at it. Make it a priority; for me every time I visit a city I try to get up in the air."
The "Sneaker Shot"
Chances are, in the last couple of years or so, you've seen shots of dangling feet with sneakers over a cityscape on Instagram. Although Misshattan didn't start this trend, she was one of the very first to popularize it on social media. She was also one of the early few to be involved in doors-off flights — helicopter flights where doors are literary taken off in order to capture better aerial imagery. "I can't take credit for coming up with it (the sneaker shot) but I guess I was the first to do it from a social media perspective," she tells us. The story of how the shot was born involves one of the guys from a helicopter company who isn't a photographer. Amrossi was up in the air with the individual and when they landed, she saw that he took a shot with his feet slightly out and she said it'd be a "dope shot" if they did it with his feet completely out.
Eventually, they got the photo, but what would be even more important to aerial photography was the doors-off approach that allowed for the "sneaker shot" to happen. "I was lucky enough to be one of the first in a helicopter to do it because they didn't have flights where you could fly over Midtown. They had strict rules where you could fly around the city but not doors-off, there were a lot of restrictions. So I was one of the first to do that movement of doors-off," Misshattan explains. The trend has continued and spread, even allowing for other countries to get involved.
The more you shoot the better you get at it. Make it a priority; for me every time I visit a city I try to get up in the air.
In Asia where rules are a lot stricter and language acts as a barrier, Misshattan was able to share the thrill of doors-off shooting with locals — albeit with some good connections. "Doors-off is not available in every city. When I was in Asia, especially Japan, they were strict and wanted to know why you're trying to take off the doors, I had to know somebody. Luckily he (a Japan connect) really helped me out, got me a translator to make sure there's no miscommunication and by then I was showing all the videos to the pilot and we didn't speak each other's language but he understood by watching all the crazy shit I've done in the air and was so hype." This universal language of aerial photography and the widespread adoption of social media has without a doubt fueled the industry and even broken through cultural barriers.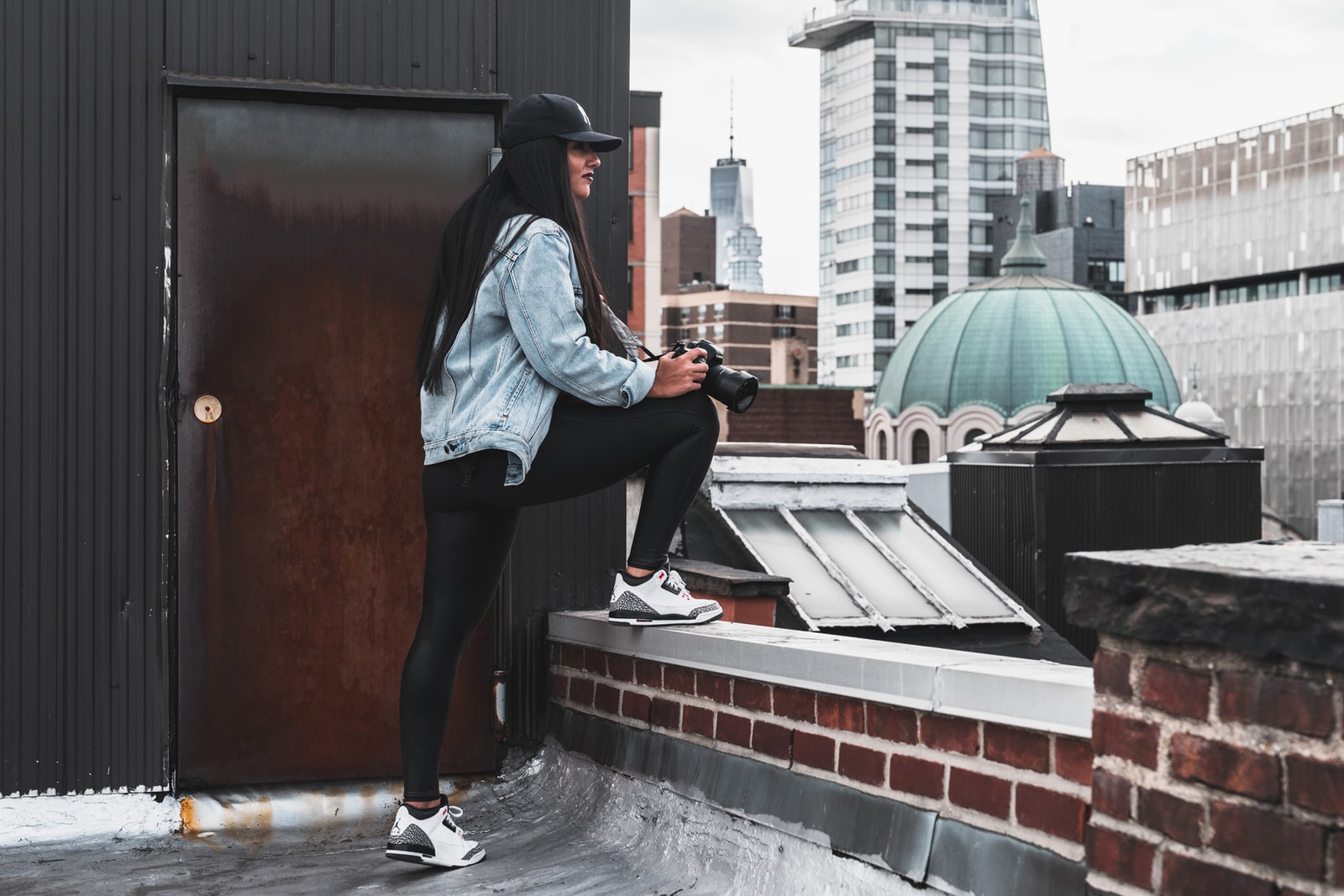 Social Media Fuels the Future
With Instagram helping spread creativity throughout the world, the difference in photography from drone-based to helicopter-based is noticeable, mostly because of the different experience each provides. "Personally I have a drone, but there's nothing like getting into a helicopter and experiencing that shot," Misshattan explains. She further emphasizes the amazing nature of her unique craft, "Even when I'm shooting, I take a moment to put my camera down and just take it all in and see everything. It's amazing to see any city from the sky, you're always so used to looking up that when you look down, you're surprised. Not a lot of people get that opportunity."
Instagram, in particular, has "1,000% helped" the industry by giving "easy access to look at dope photos on your phone which inspires people to create more," Misshattan says. She's amazed by the culture that has developed not only around the photography community but also with streetwear enthusiasts who passionately carry a camera around everywhere. "I love that the culture is growing and I'm so inspired by it. Photography just comes with the territory. If you're a hypebeast, you want to show off your stuff and people aim to get better at taking photos to build their own brand," she says.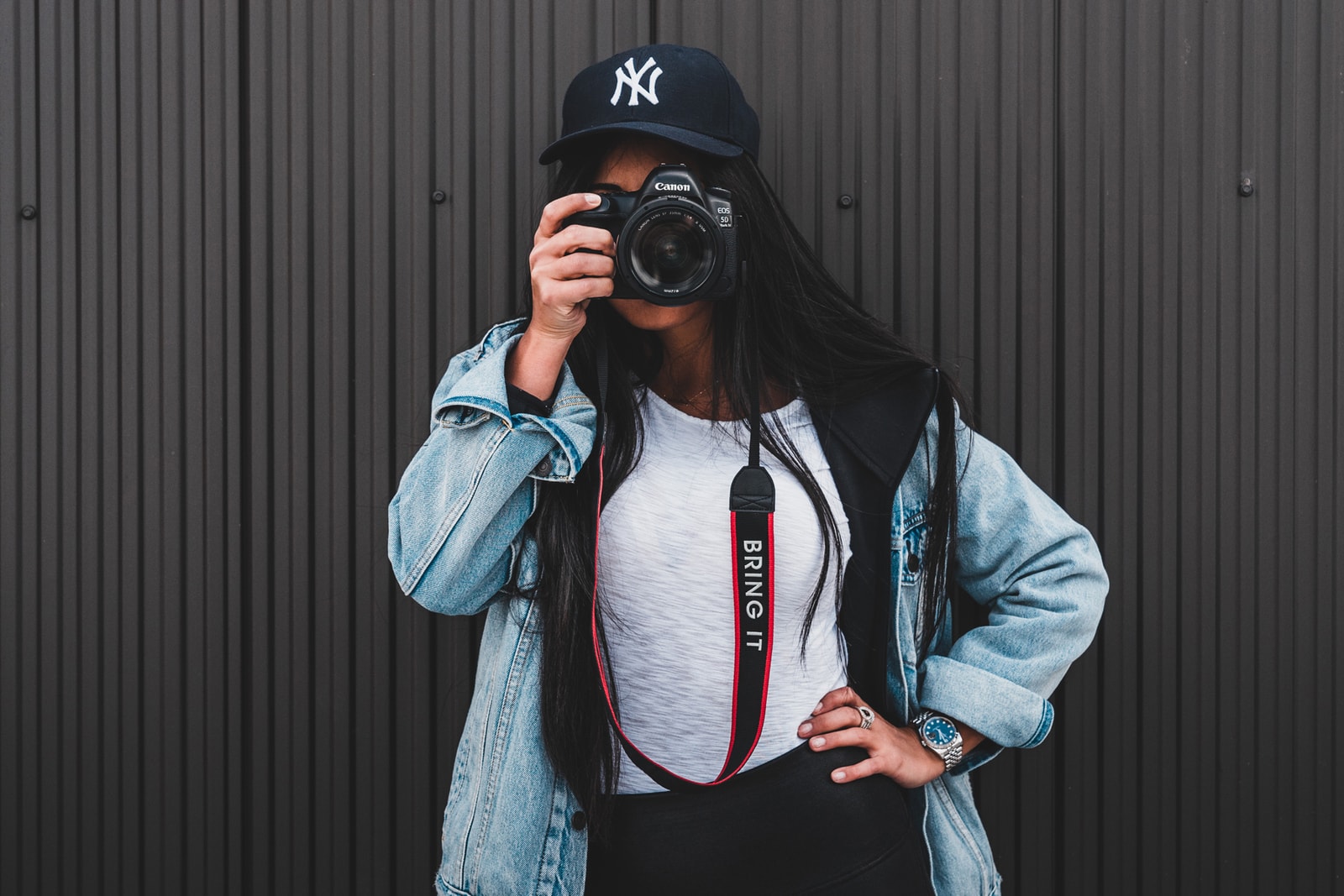 Misshattan has given the community its fair share of awe-inspiring aerial photos over the last few years and she's always managed to do it while promoting HYPEBEAST culture. While Natalie Amrossi may find peace and creativity in the air these days, she'll always have her roots in Queens as a true New Yorker who continues to hustle her way to the top of the photo industry. So next time you see a helicopter overhead, wave, you might just be in her next photo.