Drake Claims He Was Racially Profiled at Country Club Near Coachella
Drizzy wasn't feeling The Madison Club in La Quinta, CA.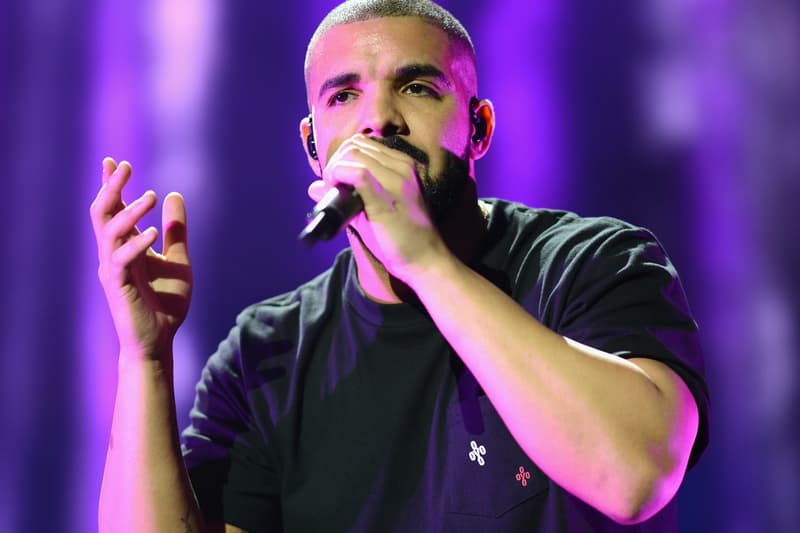 After making an impromptu appearance at Coachella, Drake is now speaking out about his less than favorable experience at the Madison Club in La Quinta, California which he accuses of "racial profiling." In a now deleted Instagram post, Drizzy alleges the country club accommodates people based on racial profiling and is "the most offensive place" he's ever stayed at. A screen shot of the IG post can be seen below: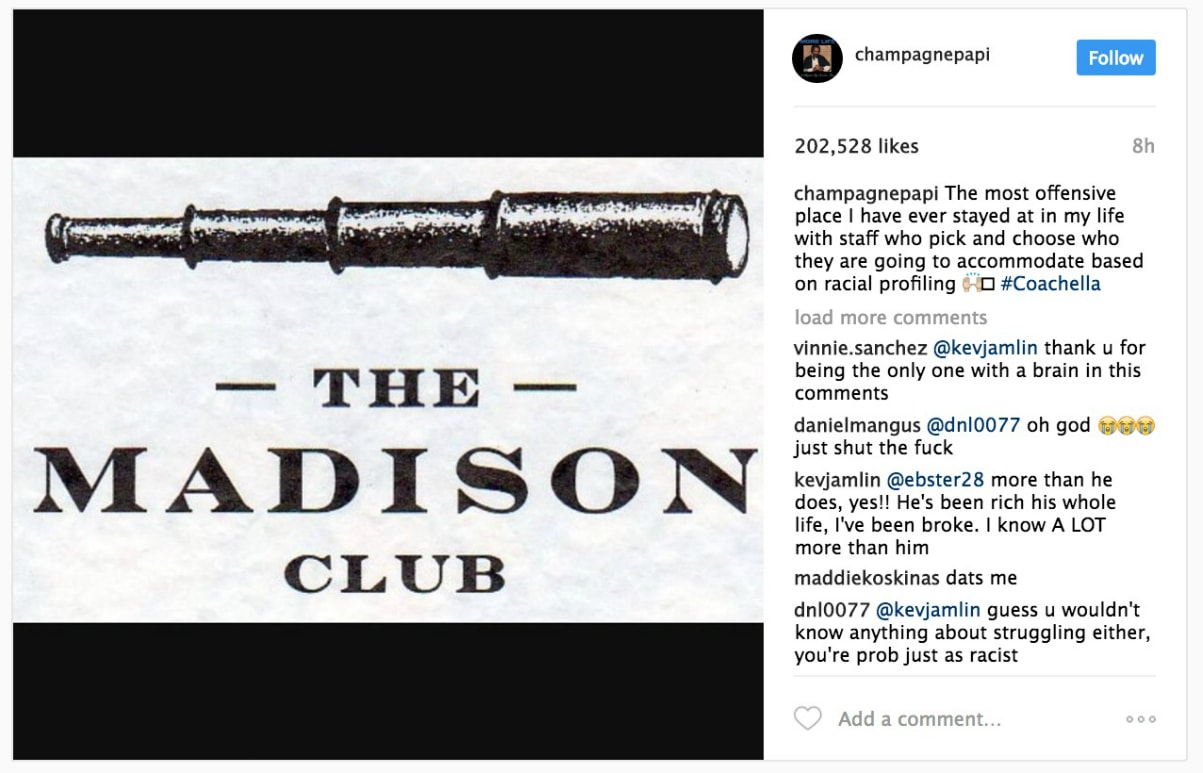 "The most offensive place I have ever stayed at in my life with staff who pick and choose who they are going to accommodate based on racial profiling," Drizzy wrote in his caption, which included an image of the Madison Club logo. The country club has yet to issue a response to Drake's accusations, but their Facebook page, which describes itself as "the most exclusive private residential community in La Quinta, California" is currently getting slammed with negative reviews, so they might want to act fast.
Drake's More Life project is currently available for stream here.