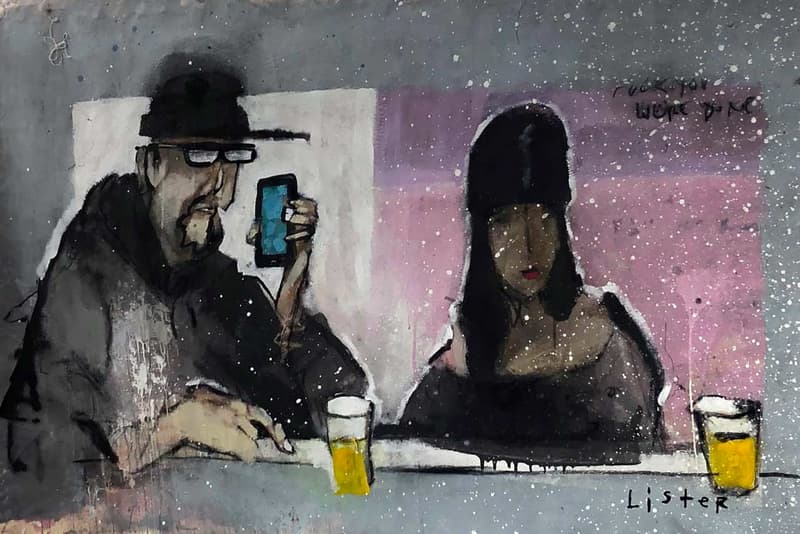 Anthony Lister to Open "The Art of Fact" Exhibit in NYC
The acclaimed Australian painter returns with new pop-surrealist paintings.
---
Acclaimed Australian painter Anthony Lister will be the subject of a new solo exhibition at Allouche Gallery in New York City. Titled "The Art of Fact," the showcase will display new paintings predominantly inspired by the Big Apple. Fans can expect the compositions for these new pieces to feature a handful of the artist's signature pop-surrealist motifs such as hybrid human-like figures that subvert accepted standards of societal behavior.
In regards to the philosophical intention behind the series, Lister expressed in a statement, "I have a problem with the word 'art' and especially being titled an 'artist'. I feel that these are buzz words where all sorts of slithering pseudo-creative types can hide in its ambiguous aura. My preference leans more towards the literal, therefore I refer to myself as a painter." Having added: "For starters, the word 'art' is far too short and (as far as I can decipher) is an abbreviation for the word artifact, is this correct of me to assume? If this is so then I find myself (in the context of contemporary language ) making facts."
Expect "The Art of Fact" to launch on April 19 at Allouche Gallery. In recent art news, Banksy just dropped a new series of Wall Section souvenirs.
Allouche Gallery
82 Gansevoort St
New York, NY 10014