Volkswagen-Owned Automakers Launch First Electric Touring Car
Dubbed the Cupra e-Racer.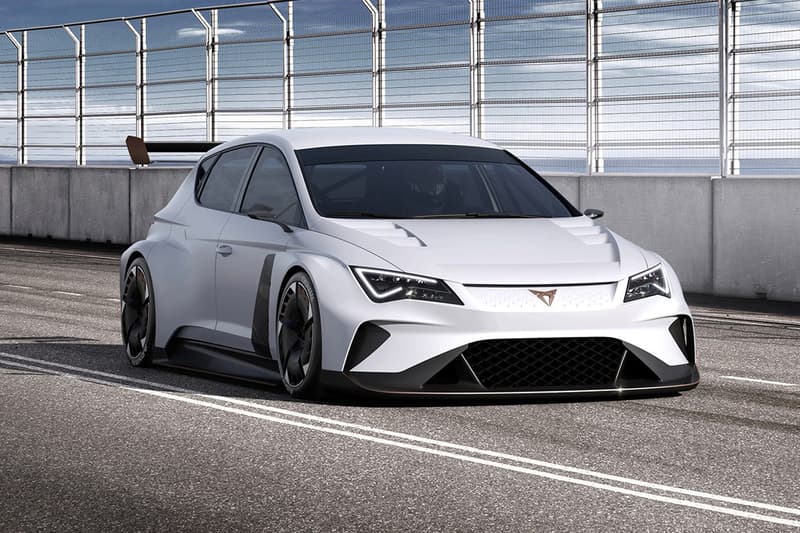 Coming as a surprise to likely no one, eclectic-powered race cars are continuing to pop up every which way, with select vehicles represented at Formula E and Le Mans each doing their part to help facilitate the ever-growing EV scene. Set to make its debut at the upcoming Geneva Motor Show is the Cupra e-Racer courtesy of Volkswagen-owned carmaker, Seat.
Being touted as the "first 100 percent electric racing touring car," the new vehicle is based off the Cupra Leon TCR and will be used to help spearhead a new E TCR category. The sporty Seat hatch packs a notable punch — cranking out 402 horsepower at a continuous level, while reaching 670 horsepower at peak performance.
In case you missed it, Pagani is developing an electric supercar for 2025.