Conquer Worlds Just Like Thanos With Hot Toys 'Avengers: Infinity War' Infinity Gauntlet
A life-size collectible.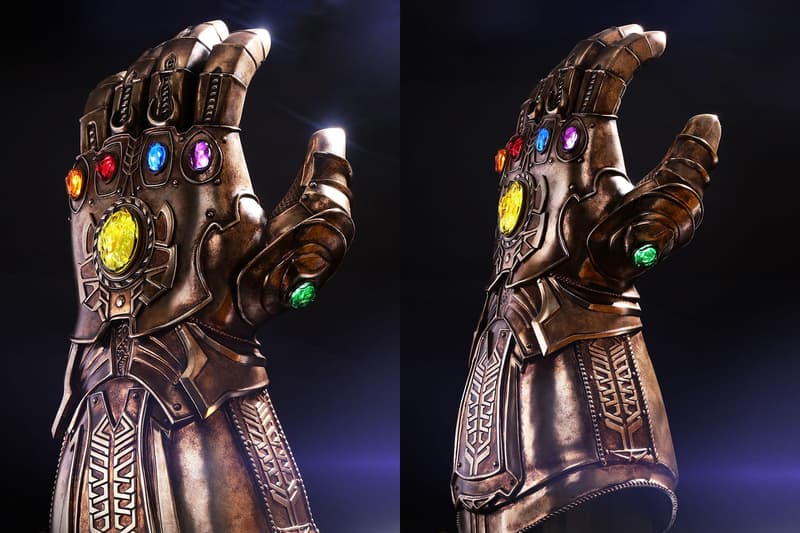 After offering a detailed look at Iron Man's Avengers: Infinity War suit, Hot Toys recently revealed a life-size collectible of Thanos' Infinity Gauntlet.
Identical to the armored glove set to appear in Marvel Studios' upcoming film, the Hong Kong-based collectible purveyor offers the first look at the intricate design of the Infinity Stone-laden prop. Approximately 68cm tall, the life-size collectible is movie-accurate in size and proportion and features masterful crafting with authentic fine detailing. A specially applied multi-layered metallic paint gives the gauntlet a weathered look, while embedded LEDs offer two lighting modes to highlight the Infinity Stones found on the knuckles.
Set to release later this year, head over to Hot Toys to learn more about the life-size Thanos Infinity Gauntlet from Avengers: Infinity War.
Also, make sure to check out Marvel's latest introduction to the villains set to appear in Avengers: Infinity War.