Nike Air Max 1 Gets Revamped by the Shoe Surgeon & Joshua Vides
Each shoe is hand-painted.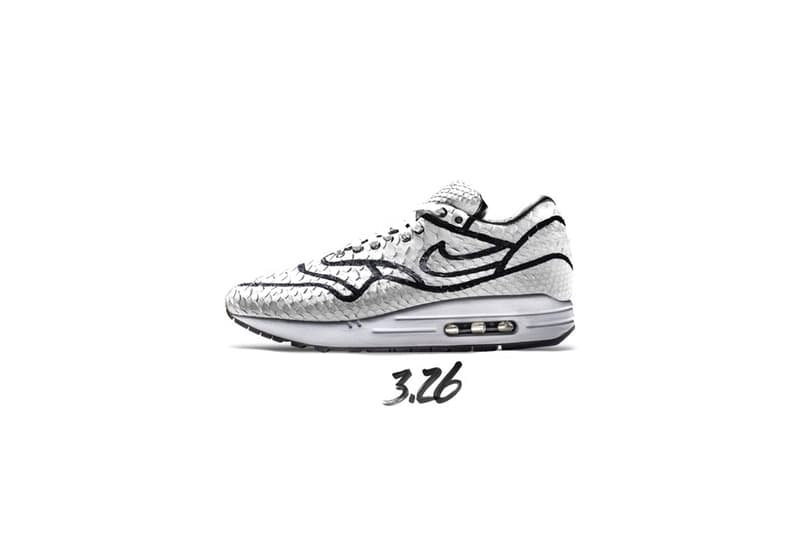 Nike Air Max Day has brought around a host of exclusive collabs, the latest of which being between The Shoe Surgeon and artist Joshua Vides. Known for his painted style, Vides took this approach to the Air Max 1, hand painting a set of custom Nike Air Max 1's. The shoes themselves use a one-piece python upper alongside a black Japanese plunge leather liner on the interior.
The day is set to be another worldwide event, with the last shoe made specifically for the day being another take on the Air Max 1, this time a BespokeIND crafted gift for Edison Chen. Meanwhile the Shoe Surgeon also appeared in our latest round of sneaker drops, taking pride of place alongside Pizza Hut.