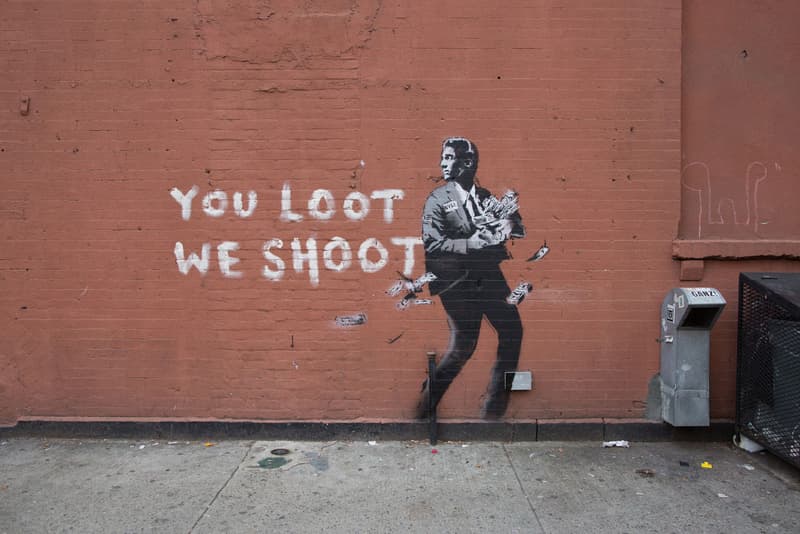 1 of 3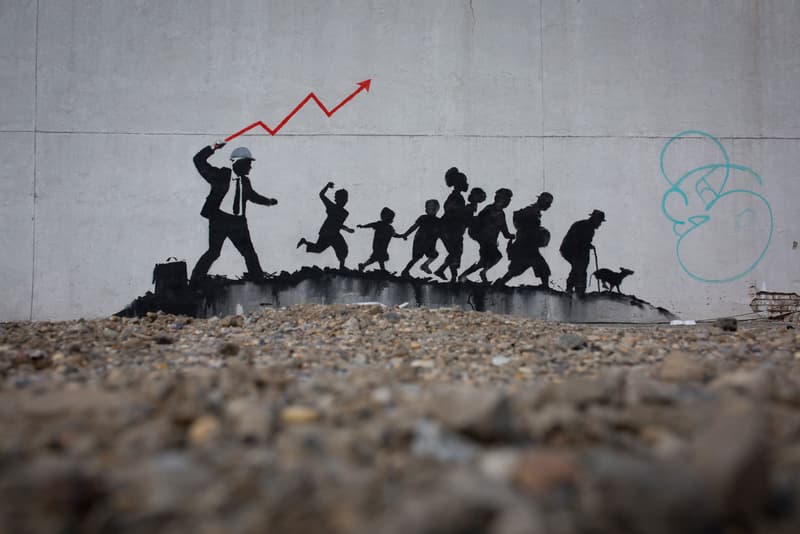 2 of 3
3 of 3
Multiple Unconfirmed Banksy Murals Appear in New York
Banksy fires some new shots.
---
Following Banksy's tribute to the imprisoned Turkish painter, Zehra Doğan, the notorious street artist may have sprinkled a few more pieces around NYC. While the stencils have not yet been shared on his Instagram to confirm their authenticity, they surely share his famed aesthetic. The first piece includes the phrase 'you loot we shoot,' as a New York Stock Exchange broker clutches grips of cash. The second mural shows a suited man using upward-trending line graph to whip the silhouettes of a varied range of people. And the final mural appears on the side of a derelict gas station, as a seal balances what was once the logo of the former gas station. Stay tuned and see if Banksy will officially claim these works on his social media accounts.
Make sure to keep up with the latest art news.