Lorde Teases Fans With Snippets of Her Forthcoming Album
The New Zealand singer's been dropping more mysterious clues.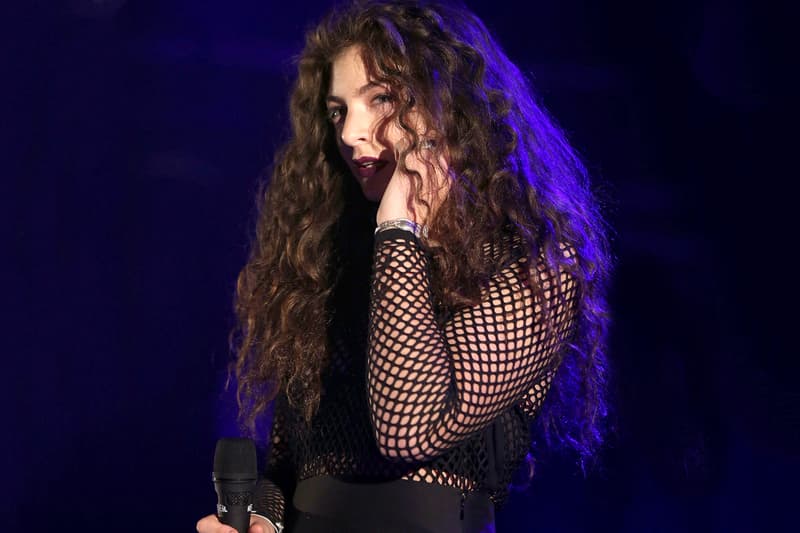 With her highly anticipated sophomore album rapidly approaching release, New Zealand singer – and hero to teens the world over – Lorde has been tantalizing fans with glimpses of her new record. After a short, ambiguous advert aired on New Zealand TV on Sunday night, a 15-second video clip containing what is presumably upcoming music appeared on her new website, imwaitingforit.com. Aside from the tiny audio sample, the only info to be gleaned is that "something" will take place in New York tomorrow and in New Zealand on Friday.
Then the plot thickened when Lorde tweeted a map of Auckland, highlighting three locations and suggesting something would be going down in these spots at 9:30 p.m. NZDT. Fans curious enough to venture out were treated to light projections, PAs playing new songs, and a fog-filled Fiat Panda. Theorists have speculated that this new track could be titled "Green Light."
Check out her teaser video and fan footage of the events below and keep an eye out for the inevitable album drop soon.
AUCKLAND: from 9:30pm TONIGHT, i've organised a few more little glimpses at what's coming. if you want to know more, consult the map.. ❇️ pic.twitter.com/IVMcksOS8M

— Lorde (@lorde) March 1, 2017
— Lorde Daily (@LordeDaily) March 1, 2017

— Lorde Daily (@LordeDaily) February 28, 2017
GREEN LIGHT – NEW LORDE SINGLE COMING OUT 3.2.17 pic.twitter.com/hKIk1efPjG

— Lorde Daily (@LordeDaily) March 1, 2017
"SHE THINKS YOU LOVE THE BEACH, YOU'RE SUCH A DAMN LIAR"- GREEN LIGHT pic.twitter.com/iCoOsQgDhO

— Lorde Daily (@LordeDaily) March 1, 2017