Jonathan Anderson x Anthea Hamilton Link Up for "The Squash" Installation
A theatrical immersive exhibition.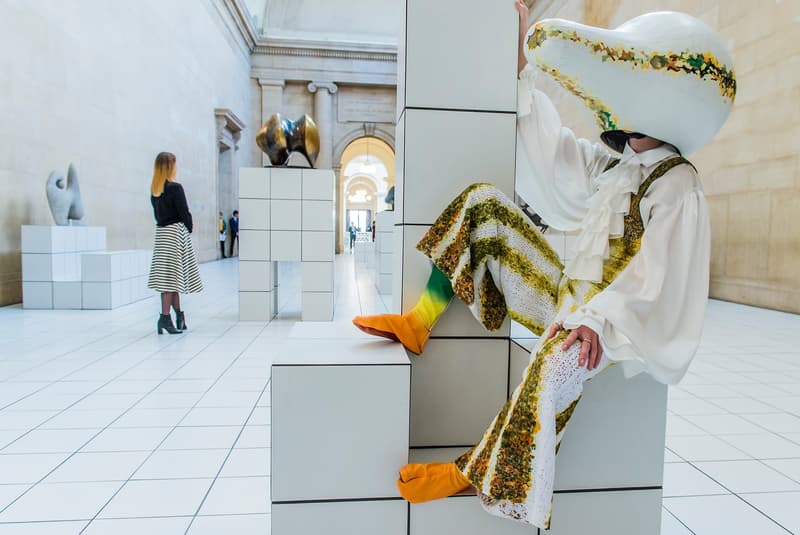 1 of 3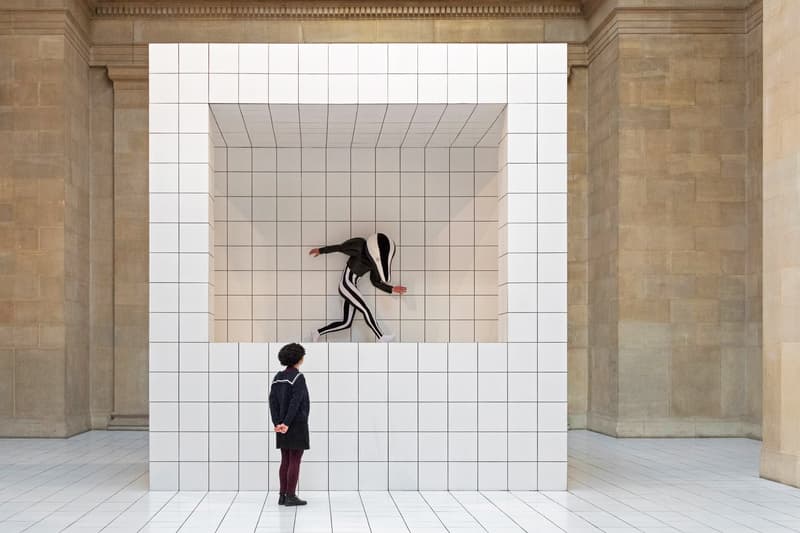 2 of 3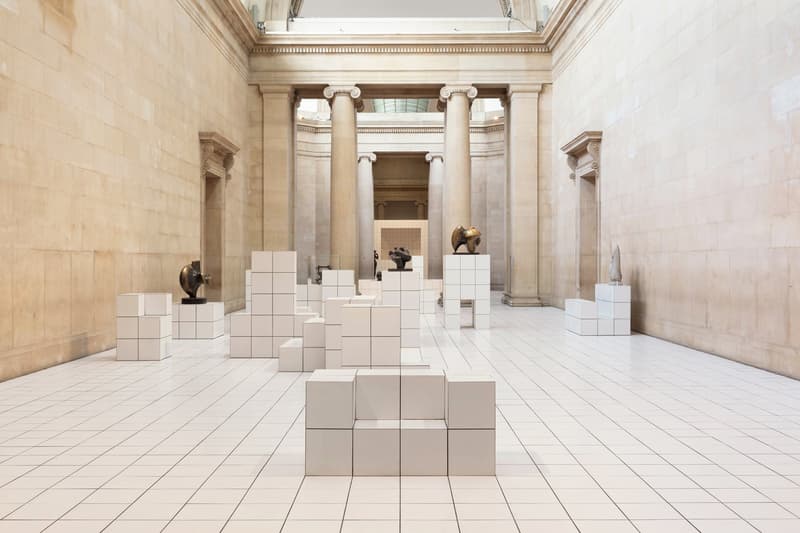 3 of 3
Loewe's creative director Jonathan Anderson has designed a variety of costumes in collaboration with Anthea Hamilton and her six-month-long installation at Tate Britain's Duveen galleries. The costumes take inspiration from squash or pumpkin structures, where earthly colors are mixed in the shape of gourd headpieces. The designer uses hand-painted leather, printed silk crepe, as well as organic fabrics to achieve matching garments. The end results are outfits which reflect a 1970s style as seen on tuxedo ruffles and outsized shoulders.
Each day, a performer is allowed to choose from seven costumes made by Anderson. The dressed performers then dance through the tiled space expressing an inner thought silently. Anthea wishes to artistically display French writer Antonin Artaud's concept of "physical knowledge of images." With "The Squash" she hopes to explore physical responses and interpretations to an abstract idea or an image.
View the gallery above and visit the museum at the address below. To find out more, head to the Tate Britain site.
Tate Britain
Millbank, London SW1P 4RG