JR's "So Close" Installation Casts a Spotlight on Refugee Crisis Issues
Displayed at the Armory Show.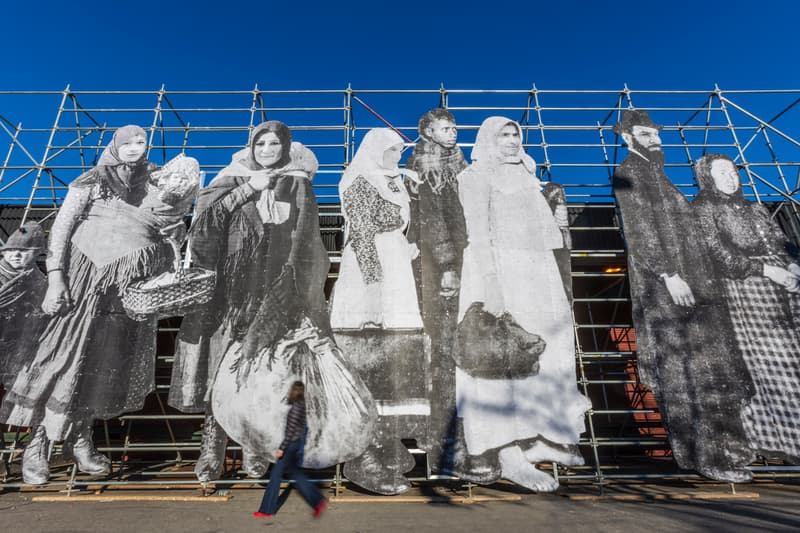 1 of 2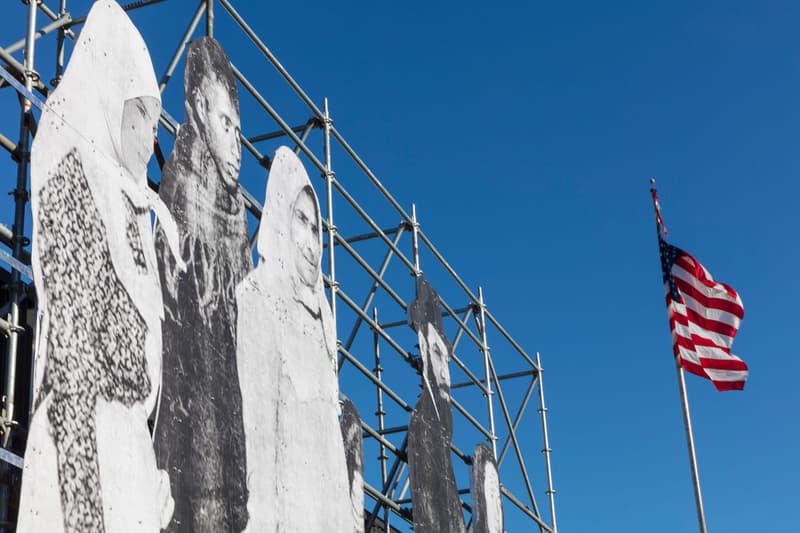 2 of 2
In time to greet the opening of the Armory Show in New York later this week is this oversized art exhibit courtesy of multifaceted artist, JR. Not one to shy away from cultural and political unrest, the French visionary installed a larger-than-life portrait work on the façade of Pier 94, which serves to tackle the very subject of global immigration policies and refugee crisis issues.
Presented in partnership with Artsy and Jeffrey Deitch, "So Close" pays tribute to those who journeyed out to Ellis Island during the early 20th century in search of a better life. The project involved reworking real-life images of these brave individuals by integrating a corresponding occurrence that remains prevalent in today's modern times.
JR and his team traveled to the Zaatari camp located on the Syrian border last year and photographed look-a-like individuals to those of the original archival images. The hybrid depictions combine the bodies of the Ellis Island immigrants with the faces of the Syrian refugees. What are your thoughts on JR's latest creation?
In other art-related news, YOSHIROTTEN announces first exhibition since 2013.