BAPE Returns to Its Japanese Roots With Geta and Fan Collection
Featured in ABC CAMO.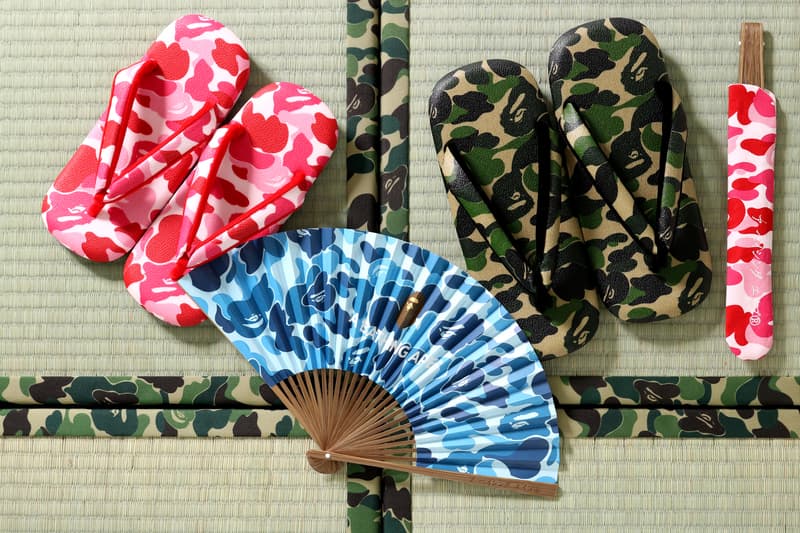 Iconic streetwear label BAPE is showing respect to its Japanese roots by releasing a collection of tradition fans and getas. The getas, a form of traditional Japanese footwear that resemble clogs and flip-flops, will see a signature green ABC CAMO outfit for men and a pink variation for women. Also included in the drop are folding fans in blue, green and pink ABC CAMO. Of course, the ubiquitous Ape head can be found scattered throughout.
The BAPE getas for both men and women will be priced at ¥28,000 JPY (approximately $264 USD) while the three fan variations will run for ¥8,800 JPY (approximately $83 USD). Look for all the items to hit BAPE retailers and online this Saturday, March 10. Until then, check out this week's hottest drops.