EXCLUSIVE: The Intersection of Music and Fashion With Jesse Marco + Stream His 'N.Y. Rap Mix'
The renowned New York City DJ shares his story and new exclusive mix for HYPETRAK.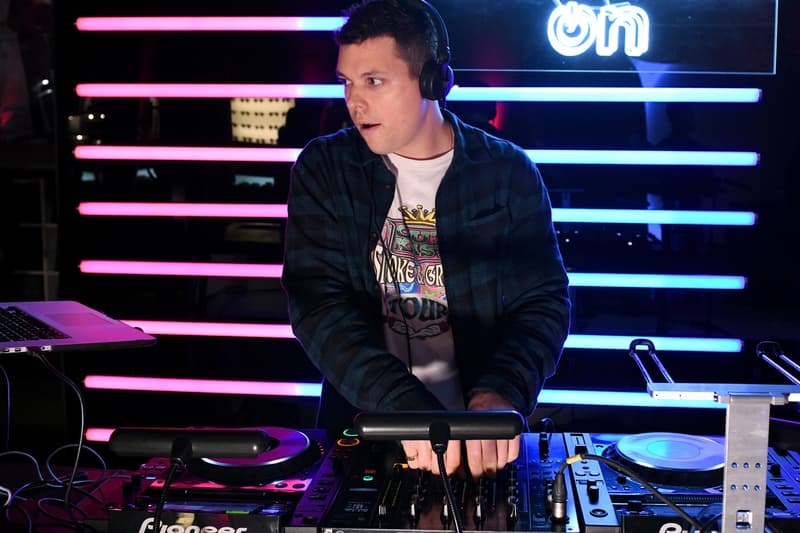 We caught up NY legend, producer/DJ, Jesse Marco for some updates on his moves for 2016. Over the years, he's had a hand producing music content for Stussy, H&M, Tom Ford and Alexander Wang to name a few and shares some personal insight on working with fashion outlets. He also goes back to his roots and releases a brand new mix detailing rap songs that had a major impact in the city of New York and beyond from the clubs to the airwaves. N.Y. Rap Mix Volume 1 features rare freestyles from The Notorious BIG and The Lox, club staples from Shyne, Cam'ron Jay-Z, and Nas, and street anthems from the likes of MOP, Ghostface, Ol' Dirty Bastard and more. Check it out above.
Describe Jesse Marco.
First and foremost, I'm a DJ from New York city. Music Lover, technology lover, hip hop lover. Producer, beat maker, skater, vinyl hoarder and writer. Spaghetti enthusiast.
What's the personal connection between music and fashion for you?
Music and fashion sort of influence each other, they're both like accessories in some ways, Tom Waits I think put it best – music is like jewelry for the mind I think is what he said.
Coming from a turntablism background, what are your thoughts on these iTunes DJs blowing up?
It's whatever, props to guys like Heron Preston or like that guy from Complex whose hilariously funny and witty, they're all my friends and have great taste, but I guess I'd just rather make sure if a DJ premier or the homie Just Blaze see me DJ I'm going do it how it's suppose to be done.
What's the most embarrassing song on your iTunes right now?
My current guilty pleasure got to be this "Sorry" record by Bieber. I can't even hate. I can't help it its just got something about it. It reminds me of the Bee Gee's – "inside and out" the melody is infectious.
What are you working on for 2016?
I got a full length album coming out on Fools Gold that's a passion project that's been in the works for a while under a different name. That and a bunch of singles and remixes as well sort of in the vain of the Jamie xx bootleg remix I did. More mixtapes. Been doing a lot of these drum machine routine videos too which are fun to make.
How was it working with Alexander Wang? Do you see the working relationship furthering into other fashion/music related projects?
Working with Alex is always easy because we have the same taste in music, it's just part of growing up and being in New York and that's actually why I decided to make this mix for you guys a NY rap mix. When I think about that vibe, its influenced a lot of what I do, from my style of DJing to my production and so forth – a lot of it comes from the energy of some of these records I included in this mix.
Favorite and least favorite thing about the industry?
Collaborating with other artists is the most fun, I feel like the best work gets done when you work with other people, writers, producers, DJs etc. On the bad side, sometimes it's hard to wait for so long – like doing a song and having it come out a year later. It's like I made "Bum Bum," this tribal dance song that came out recently on Fools Gold over a year ago –  I've made a hundred songs since then I don't care anymore! Waiting is tough
What do you want to be remembered for?
I mean no one gets remembered, when it's all said and done we are all dust floating through space so might as well enjoy the ride. People are too obsessed with being in the history books, when that book is basically a tiny grain of sand in the scheme of things, also thinking about that isn't as fun as just making stuff for the sake of it. Worry less and do more.
Final words?
Yes, if you can, donate to Artworks, they're a non profit organization in New York that teaches art to kids!
Stay up to date by following Jesse Marco's SoundCloud page here.