Blue Ivy Carter Makes $19,000 USD Bid for Art at Auction
Blue Ivy vs. Tyler Perry for a painting of a young Sidney Poitier.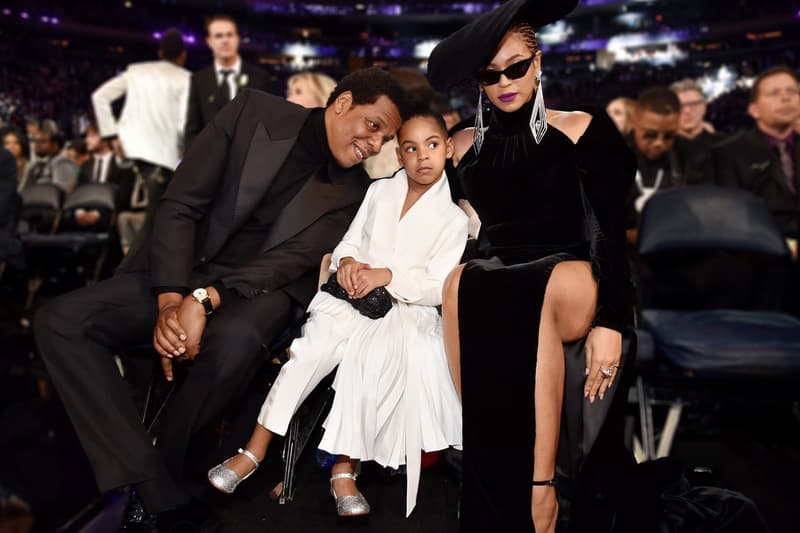 It looks like Beyoncé and JAY-Z's daughter Blue Ivy Carter has a knack for art. In a recent auction, 6-year-old Blue made an initial bid of $17,000 USD for an acrylic painting of a young Sidney Poitier but she then followed that bid right away with $19,000 USD. At that point, JAY-Z jokingly restrained Blue from making any further bids and the act was caught on camera.
Ultimately, the Poitier piece went to Tyler Perry who bid $20,000 USD for it. Not wanting to go home without a win, Blue Ivy actually made a bid of $10,000 USD and won for the next item — an art piece crafted of California law and medical books, according to Vanity Fair.
The auction was at held at the 2018 Wearable Art Gala in Los Angeles. The event was inspired by Black Panther and named "Waco to Wakanda." Watch the video below of Blue Ivy Carter making her bid and JAY-Z humorously restraining her.
In other art news, check out some of the "unconfirmed" Banksy pieces that have showed up in New York.
Lool… Blue Ivy is about to buy all the Artworks at the auction. She must have been listening to JayZ's tracks about Basquiat and investing in Art. pic.twitter.com/Nd0pFrA16z

— R. (@alrhemist) March 18, 2018
JAY-Z trying to stop Blue from bidding at the 2018 #WearableArtGala [#2]. pic.twitter.com/1vSkPx6vcU

— BEYONCÉ LEGION (@Bey_Legion) March 18, 2018