Bill Murray Recites Poem About Dogs for Crowd at SXSW
Accompanied by the music of Johann Sebastian Bach.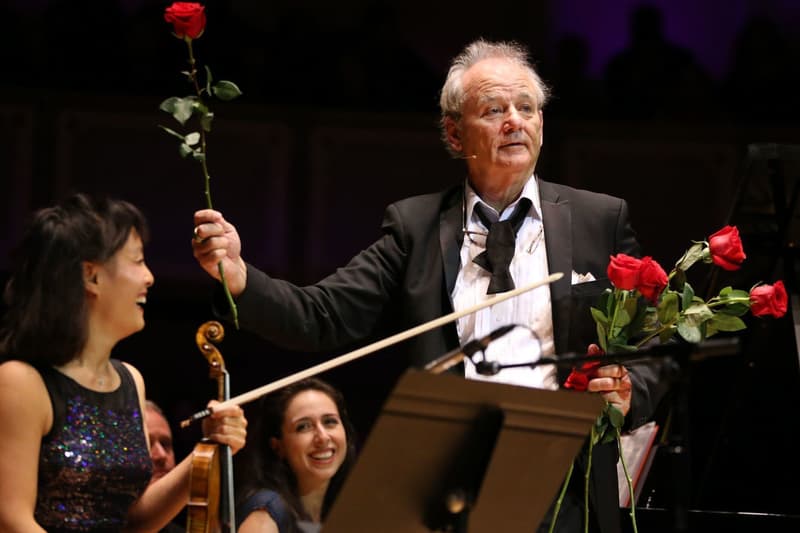 Bill Murray is up to his Bill Murray antics once again, but this time he takes to SXSW to recite some poetry. It's no secret that Mr. Murray has done poetry on stage before but he now has taken his act to the streets of Austin, Texas to wow some St. Patrick's day goers with a recital of Lawrence Ferlinghetti's "Dog" which was written in the '50s.
Backed by a street band playing Johann Sebastian Bach, Murray goes on an emotive performance. Murray is at SXSW to promote Wes Anderson's upcoming film Isle of Dogs in which he voices the character Boss – a dog who helps a boy named Atari find his dog best friend. Isle of Dogs will release on March 23 which also has voice work by Bryan Cranston, Edward Norton, Bob Balaban, and Jeff Goldblum. Watch the video below and let us know your impression of Murray doing dog poetry.
#BillMurray reading a poem about a dog is something you never knew you needed…until now. @isleofdogsmovie #SXSW pic.twitter.com/z7GkTsy4rG

— Entertainment Weekly (@EW) March 18, 2018