RM Sotheby's Auctions Mercedes-Benz G500 4×4²
Donning Alien Green paint.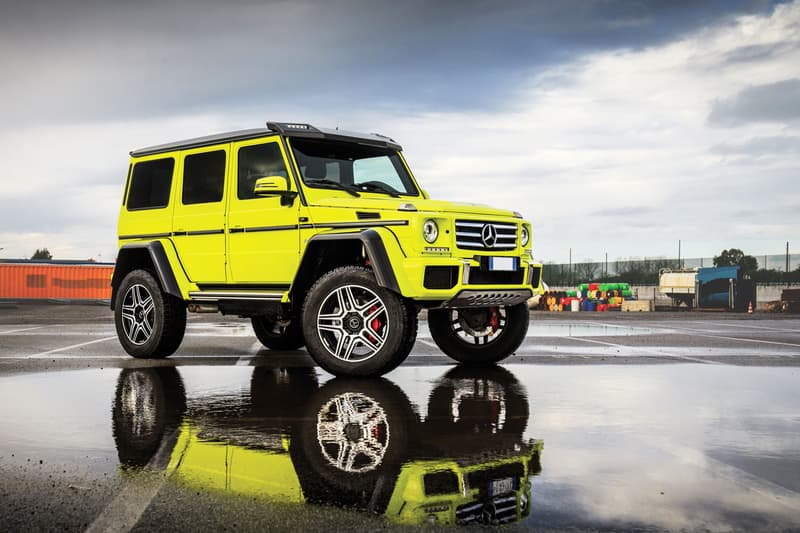 RM Sotheby's announced its auction for a 2016 Mercedes-Benz G500 4×4². While fans are still hyped up from the German automaker's all new G-Class revealed last month, this G-wagon is supreme. As if its color — Alien Green — wasn't unique enough, the 4×4² uses gear from the G63 AMG 6×6 and boasts a twin-turbo aluminum block V-8 producing 416 bhp. The G-ride is capable of clearing nearly two feet with an easily adjustable suspension. The practically new automobile has less than 3,500 miles on the clock and was delivered from a private owner in Italy.
Be sure to keep your eye out for this auction happening in Paris on February 7. The hybrid G-wagon is expected to go for approximately $224,000 USD – $249,000 USD.