Rihanna's 'Anti' Earns #1 While Zayn Malik's "Pillowtalk" to Debut in Top Five
Plus, how did Drake's "Summer Sixteen" fare?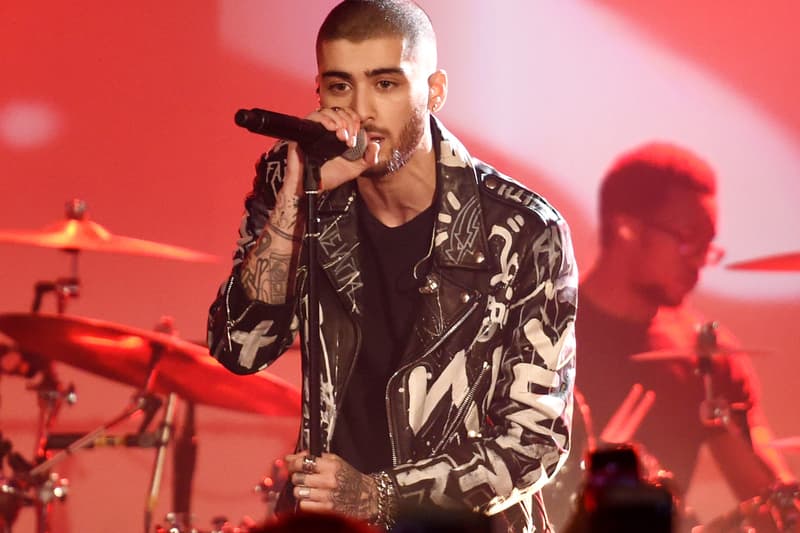 This week's big buzz surrounding the charts (predictably) centers around Rihanna's new album Anti and the rise of former One Direction star Zayn Malik. While Rihanna's latest LP Anti may have only sold a few hundred actual copies in its first week, Hits Daily Double is reporting that Rihanna will usurp Adele for the number one spot on the Billboard charts with 172,235 units sold. By contrast, Adele's 25 will have 112,645 units. Considering Adele's dominance in recent weeks, the British singer-songwriter probably won't lose any sleep, though. On a more surprising, related note, Kevin Gates' proper debut album moved a very impressive 112,143 units, just barely missing Adele by a few hundred. Considering his background and style, that's a huge power play.
The most interesting bit of news for the race to the top of the charts comes courtesy of Zayn Malik. One Direction never achieved the success in the U.S. that they earned in outside, global markets. But, Zayn Malik is about to go above and beyond One Direction's past U.S. achievements. Zayn Malik's already-high popularity is being propelled to even higher peaks right now thanks to his new shift in style and sound. Billboard is reporting that his debut solo single "Pillowtalk" is going to land a top five debut on the Hot 100 charts. It's being reported that "Pillowtalk" is landing at 250,000 downloads sold this week, making Zayn Malik a worthy challenger to Justin Bieber's dominance. As the outlet notes, "Pillowtalk" is already sitting at number one on Billboard + Twitter Top Tracks chart. Justin Bieber may have received a "mature makeover" of sorts, but Zayn Malik appears to pose a very real, viable threat to Bieber's command of the mainstream. With more singles from Malik set to arrive in the near future, we'll have to wait and see.
Drake's new single "Summer Sixteen" is also set to debut in the top ten of the Billboard 200. Billboard reports that Drake's new Views From The 6 single will probably move "210,000-220,000" downloads. In other words, don't expect Drake to fall from the top of the game anytime soon.