EXCLUSIVE: Celebrate Chinese New Year with Howie Lee & Do Hits
Get funky for the Year of the Monkey.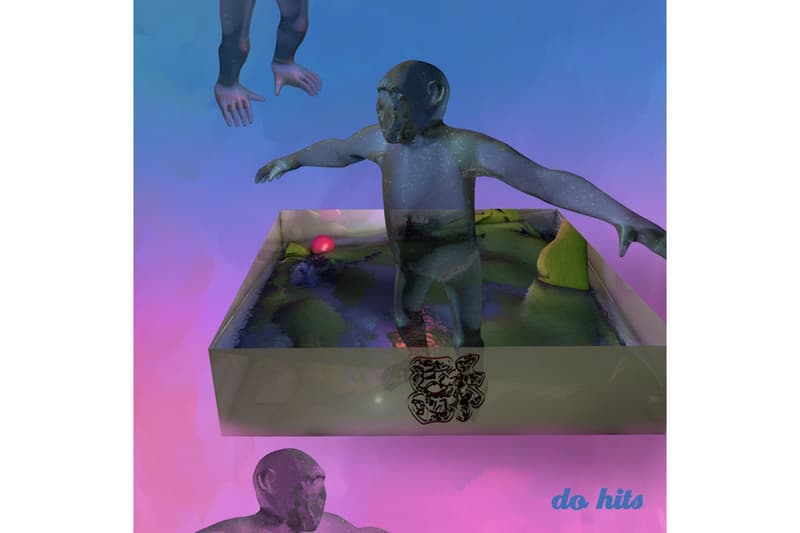 It's been over two months since most of us celebrated New Year's Day. But for those who are Asian, live in Asia, have Asian friends or are generally not oblivious to world happenings, we know that there's another New Year's Day coming up — the Lunar New Year. While everybody operates according to the internationally accepted Gregorian calendar, the traditions, celebrations, and holidays of LNY are still celebrated by many countries and cultures in East Asia, Southeast Asia, South Asia and even parts of the Middle East. The biggest advocates of the system — the Chinese, Japanese, Korea, Tibetans and Vietnamese — follow both the Gregorian calendar and a variation based on the traditional Chinese lunisolar calendar.
In celebration of the Lunar New Year, we linked up Howie Lee and the Beijing-by-way-of-London producer taught us about the traditions and meanings behind Chinese New Year (the most known and celebrated adaptation of the LNY) as well as the significance of this particular year – the Year of the Monkey. Howie shares with us how people celebrate the day in China, how it resembles the Christmas season to the Chinese, as well as his personal New Year resolutions.
As a gift to all music lovers, Howie and his music collective, Do Hits, released a CNY-themed compilation titled Year of the Monkey. The ten-track project contains material from himself and producers from all over China and Taiwan — Beijing's Guzz, Dokedo, Jason Hou, Zhi 16, Joy Ginger, Shanghai's Damacha, Conrank, Zean, Nanjin's basic, Taipei's Sonia Calico, Singapore's Wanglian-C11, Guangzhou and Hebei's Sususu, lofimaker and JZlee. Musically, the songs incorporate traditional/ancient Chinese instrumentals and vocal samples with "forward-thinking electronic music." Essentially, it's the celebratory fireworks, dragon dancing, festivities and partying personified through sound — with a modern and unconventional twist. Howie says describes the tape to be "full of wish and love" and "something the younger generation can enjoy," pointing out that his people "have been listening to cheesy New Year songs for way too long."
---
---
Who are you?
I'm Howie Lee, a Beijing-based DJ/producer. I also represent the music collective, Do Hits.
What is Do Hits?
Do Hits is a collective of creative people, mainly electronic musicians but we aren't restricted to that. Our main roster of producers includes co-founders Guzz and I, ZHI16, Jason Hou and Dokedo. Billy Starman is also one of the co-founders as well — he shot the recent Edison Chen's documentary. There's also Veeeky who in charge of art and design. We've been running a monthly event in Beijing's Dada bar for almost five years. Last year we decided to release music through the label, because there are too many new producers are joining the movement.
Who's on this mixtape?
Me, Guzz, Dokedo, Jason Hou, Zhi 16 and Joy Ginger — the Beijing crew. Damacha, Conrank and Zean are based in Shanghai. 3asic is from Nanjing. Sonia Calico is from Taipei and Wanglian-C11 is from Singapore. I don't actually know where Sususu, lofimaker and JZlee are based though, probably Guangzhou and Hebei?
What is Chinese New Year and how is it different from regular New Year?
Chinese New Year is also called Lunar New Year or Spring Festival. It's kind of like Christmas for Chinese people; we'll have a long break and a reunion with our families. We used to ignite fireworks during Chinese New Year because you're permitted do it as loud as you want during the holiday season. It makes Beijing sound like a battlefront. I'm not exaggerating, it can get to 140 decibels in loudness during the New Year's Eve. It's now banned.
How do people in China celebrate CNY?
Like I said, fireworks are really one of the big things. Also, like many other cultures, we eat to celebrate. The festival cause our livestock to suffer. Money is part of it as well; younger kids will get red pockets from older relatives, in order to let the kids know that they're still in charge. Happiness is the ultimate theme for Chinese New Year. Your life might suck before CNY, but it's the new year, so you should look forward to it. That's why we want to kick things off with this compilation. It's full of wish and love and it also blends forward-thinking electronic music into our culture. We've been listening to cheesy New Year songs for way too long; we need something the younger generation can enjoy.
What's special about the year of the monkey?
We love monkeys. Monkeys are smart and human-like. They have curious big eyes. The animal is also a sign of rebellion as well. You'd know if you've ever heard of the Monkey King story, Journey to the West.
Any Chinese New Year resolutions?
I'm gonna cook Fo Tiao Qiang (佛跳墙) for the family! I'm also going to shoot a music video during the break because a lot of public spaces will be unoccupied during this period. Like the Chinese proverb says: "You must scale the mountains if you would view the plain"; I'm really looking forward to the New Year.
---
Do Hits – Year of the Monkey (Tracklist)
01. Sususu – 韩江花月夜 (Nocturne of Han River)
02. Lofimaker – 我们的祖国是花园 (Our motherland is a garden)
03. Sonia Calico – 吉祥話 (Auspicious Words)
04. Guzz – 喜洋洋 (Beaming with Joy)
05. Damacha – Story of Chu
06. Howie Lee – Morning Drumwork
07. Conrank & Zean – Toast
08. 3Asic – 沧海一声笑 (Oceans' Roar)
09. Dokedo – 驱年兽 (Drive the Nian Beast)
10. Jason – 大圣 (Great Sage Equalling Heaven)
11. 网恋C11 – 幸福的日子 (The Happy Life)
12. JZlee – 火火火 (Fire Fire Fire)
13. Joy Ginger – 练气功 (Practicing Chi Gong)
14. Zhi 16 – 八十岁 (80 Years Old)
---
Support Howie Lee and Do Hits by getting a copy of their Year of the Monkey project here.