Google's Image Search Attempts to Reduce Copyright Infringement
Following a dispute with Getty Images.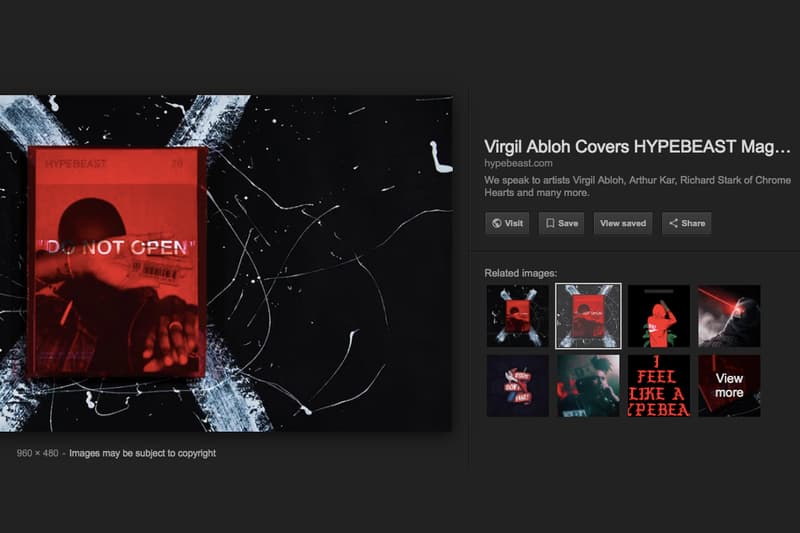 It seems the issues surrounding copyright infringement grow every day, and with that, come systematic attempts to combat it — like earlier this week when a New York district court officially ruled that embedding Tweets with images could be copyright infringement, putting many major news publications under fire. In another effort to reduce copyright issues this week, Google has added a design tweak to its image search engine, removing the "View Image" and "Search by Image" buttons from its page.
The adjustment comes as a settlement with Getty Images, after the photo library complained Google's search engines allowed users and publications to steal images without having to visit Getty's site. Google further explains its updates in the Tweets below.
Today we're launching some changes on Google Images to help connect users and useful websites. This will include removing the View Image button. The Visit button remains, so users can see images in the context of the webpages they're on. pic.twitter.com/n76KUj4ioD

— Google SearchLiaison (@searchliaison) February 15, 2018
The Search by Image button is also being removed. Reverse image search *still works* through the way most people use it, from the search bar of Google Images.

— Google SearchLiaison (@searchliaison) February 15, 2018
Ultimately, Google Images is a way for people to discover information in cases where browsing images is a better experience than text. Having a single button that takes people to actionable information about the image is good for users, web publishers and copyright holders.

— Google SearchLiaison (@searchliaison) February 15, 2018