Cardi B Bought Offset an Iced-Out "Bando" Chain
Including two versions of himself placed inside.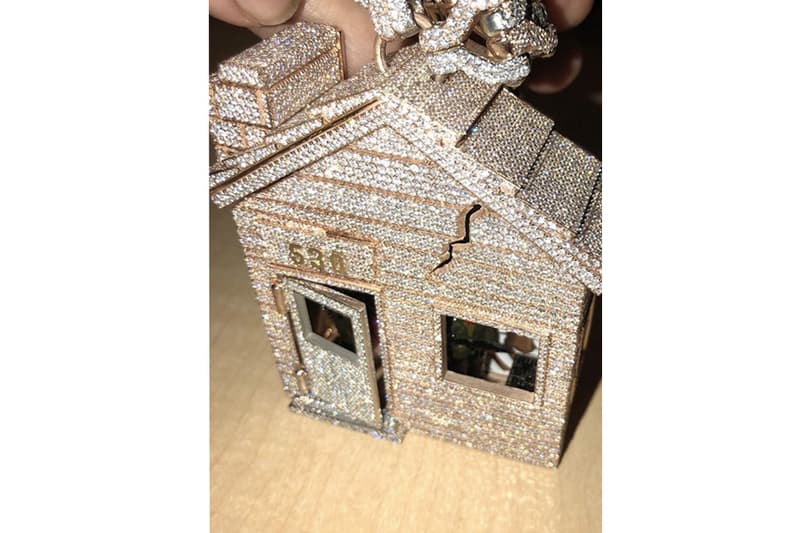 Known for showing off his outrageous chains, this time Offset took to his IG to showcase the chain his fiancée Cardi B bought him as a Valentine's Day present. Revealing what he called a "bando emoji" medallion, Offset's new chain is equipped with a working door and two versions of himself placed inside the diamond-encrusted house.
The piece is designed by famed New York jeweler Elliot Avianne, who has created inventive pieces for all of the Migos rappers as well as Lil Uzi Vert, 21 Savage and more. "That's me right there with that chopper on me. That's me again on that stove," he said. It appears to be a take on the "derelict house" emoji available in iOS. "Bando," which is an abbreviation of "abandoned house," was the name of one of Migos' breakthrough hits.
No word on how much the piece actually cost, but it's for certain it wasn't cheap. Offset also bought Cardi B an extravagant piece of jewelry for Valentine's Day, which she revealed earlier this week. Check out the new chain below and be sure to catch up on: The 12 Coldest Chains Rappers Copped in 2017.